Hellblade wins big at the Baftas
What Remains of Edith Finch nabs Best Game.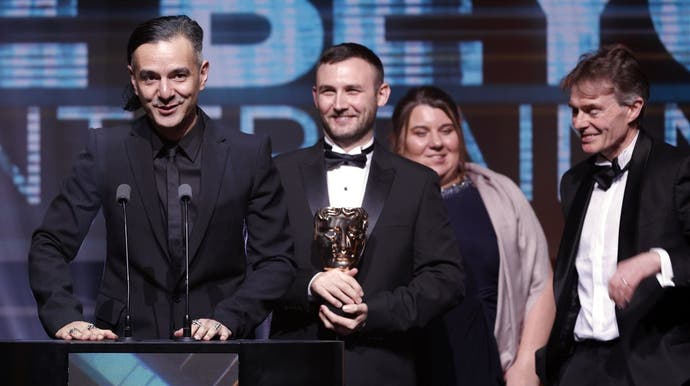 Hellblade was the big winner at last night's British Academy Games Awards.
Ninja Theory's dark fantasy adventure took home five Baftas: Artistic Achievement, Audio Achievement, British Game, Game Beyond Entertainment and Melina Juergens won in the Performer category for her role as Senua.
What Remains of Edith Finch, the second game from Giant Sparrow Studios, won Best Game. (Giant Sparrow previously won for The Unfinished Swan in the debut game category in 2013.)
Nintendo had a decent night, taking home three Baftas. Super Mario Odyssey won Game Design and Family and The Legend of Zelda: Breath of the Wild won Game Innovation.
Elsewhere, hand-drawn story puzzle game Gorogoa won Debut Game. Blizzard's Overwatch won Evolving Game. Golf Clash won Mobile Game. RPG Divinity: Original Sin 2 won Multiplayer. Cuphead won Music. Night in the Woods won the Bafta for Narrative. And Guerrilla Games' action role-playing game Horizon Zero Dawn won for Original Property.
The Fellowship was presented to Double Fine's Tim Schafer. Check out his speech below.