Hearthstone has a new murloc hero, but you'll need friends to unlock it
Mrrrrrrgggrrr.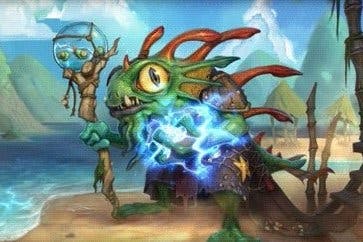 Hearthstone has a brand new shaman hero, and it is a murloc - one of Warcraft's tiny amphibians which plague card players in rush decks.
But you can't buy Morgl the Oracle. Nor can you work by yourself to unlock him. You'll need a friend.
Morgl is the reward for participating in Hearthstone's new Recruit A Friend scheme, and you'll need to recruit a particularly dedicated partner to get the reward.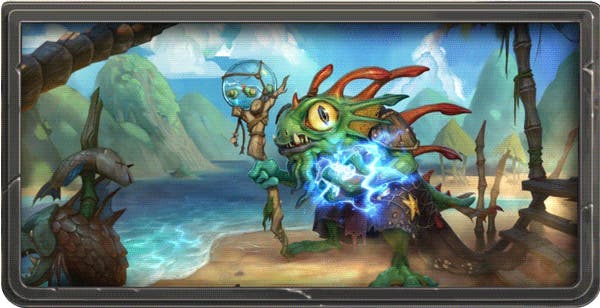 Your pal will need to be registered as your recruit and will need to level up a class 20 times in order for Morgl to unlock, Blizzard explained.
Further recruits will then net you free classic card packs.
It's not the first time Hearthstone has set players a slightly arduous task for a hero reward. There's another hero which can only be unlocked if you level up a new character in World of Warcraft, for example.
If you're interested in the best way to do it, our Hearthstone-dedicated sister site Metabomb already has a guide.