Harvest Moon successor Birthdays the Beginning dated for March
UPDATE: Delayed until May.
UPDATE 22/12/2016 4.34pm: Birthdays the Beginning has been delayed until 12th May in Europe and 9th May in North America.
ORIGINAL STORY 16/11/2016 12.58am: Harvest Moon creator Yasuhiro Wada's upcoming god game, Birthdays the Beginning, will launch on 10th March in Europe for PS4 and Steam.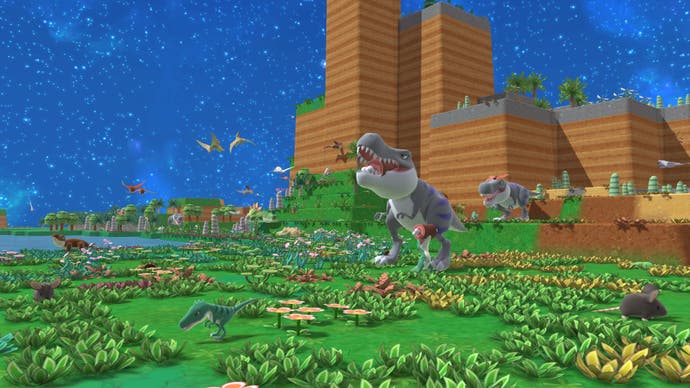 North Americans will receive it a few days earlier on 7th March.
The PS4 version will be available both as a retail disc and digital download, while the Steam version will be digital only.
The oddly named title puts players in the role of a child who has found themselves in a new cube-shaped world where they are able to terraform the landscape and speed up time as the small planet evolves. The goal is to produce and discover all 300 flora and fauna that can spawn on this world.
I took a look at Birthdays the Beginning in Tokyo in September where I described it as "a minimalist cross between Viva Piñata, Harvest Moon and a Lego set".