Harmonix is working on a next-gen real-time combat game
And several other new IPs.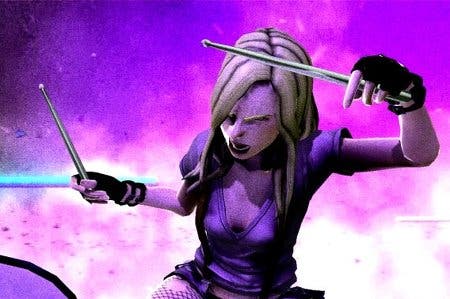 Guitar Hero and Rock Band developer Harmonix is shifting gears to work on an action game for next-gen consoles.
In a listing on the Gamasutra job boards, Harmonix stated it's looking to hire a combat designer "to create real-time, single-player combat experiences for a brand new IP on next-generation hardware. This is an exciting opportunity to contribute creatively to the studio and work on a project that is unlike anything Harmonix has ever done before."
Harmonix's John Drake said in a statement to Eurogamer, "In addition to finishing development on Rock Band Blitz and Dance Central 3, Harmonix is actively developing multiple new IPs on next generation hardware. We're looking for the best and most experienced devs out there to join us."
"Harmonix is making new kickass IPs, some portion of which may have some combat," he added.
In the meantime, Harmonix's Rock Band Blitz is coming out next week on XBLA and PSN. We previewed the gamepad-centric rhythm-game at GDC.