Happy Halodays! Here are two new pieces of Halo Infinite concept art
"The Halo hype train that kicked off two weeks ago with Halo: Reach will not be slowing down at all in 2020."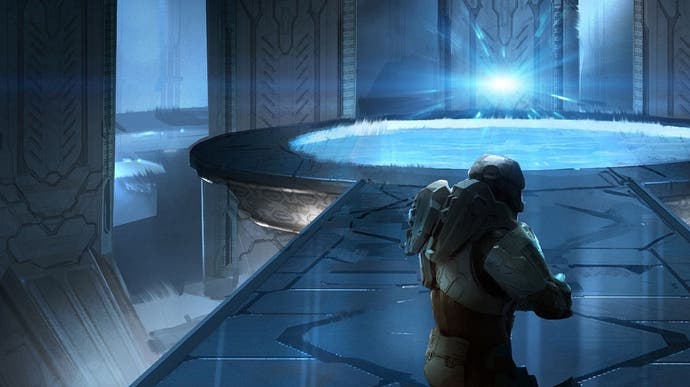 As a thank you to fans for a lack of recent Halo-flavoured news, 343 Industries has released two new pieces of concept art for the highly-anticipated sequel, Halo Infinite.
"The last time we really spoke about Halo Infinite was when we debuted the Discover Hope trailer at E3 earlier this year," wrote 343i's community manager, John Junyszek, in a community update. "We know that's a long time to go without saying much about a Halo game, but please trust me when I say that the Halo hype train that kicked off two weeks ago with Halo: Reach will not be slowing down at all in 2020."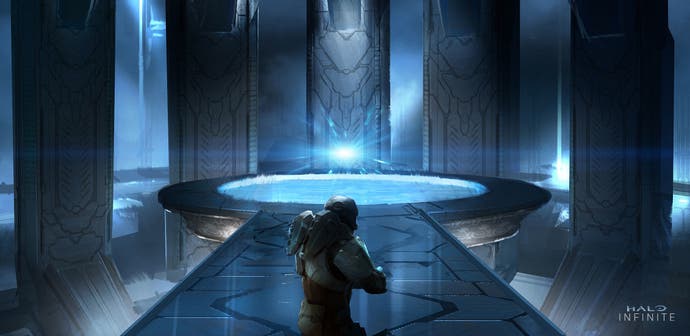 Though - sadly - Junyszek was unable to provide any new Halo Infinite details, they did refresh us on what's been confirmed so far, including the release date - "holiday 2020" - platforms - Xbox Series X (formerly known as Project Scarlett), Xbox One, and Windows PCs - and reminded us that it follows the Master Chief's story some time after Halo 5: Guardians' conclusion.
The opt-in Flighting Programs are starting small, but will "slowly expand out until release". The game will feature splitscreen, LAN support, black undersuits, and offer a range of armour customisation options.
Furthermore, Players who hit "SR 152 in Halo 5: Guardians will receive a token of appreciation in Halo Infinite", and Forge - the game's editing tool - is also coming to Halo Infinite, only this time it'll also sport snazzy undo and redo buttons for the first time.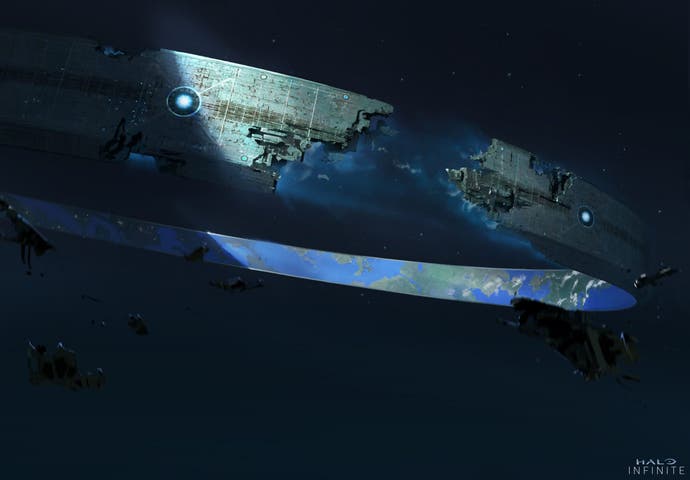 Halo Infinite's creative director, Tim Longo, parted ways with 343 Industries a couple of months ago. Longo, who previously served as creative director on Halo 5: Guardians (and Crystal Dynamics' Tomb Raider reboot before that), joined 343 Industries in 2013. Executive producer Mary Olson stepped into the lead producer role to head Halo Infinite's campaign team.
"Roles and responsibilities of various team members regularly evolve to meet the needs of a game, throughout development," Microsoft said at the time. "We have recently had two changes to the Halo Infinite development team."