Halo is coming to Nintendo Switch... in Minecraft
Blockbuster.
Halo will finally land on a Nintendo platform - in the shape of the Microsoft franchise's Minecraft mash-up pack.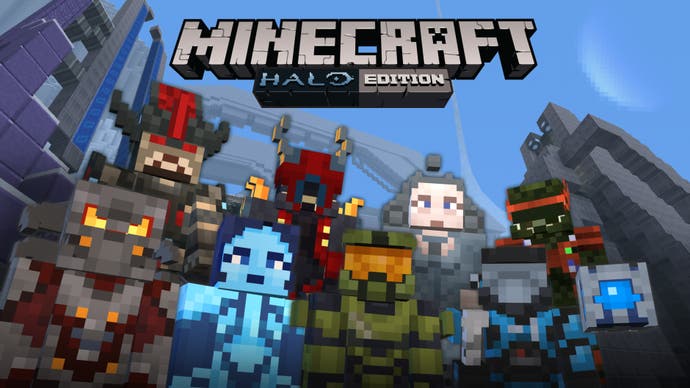 The skin and texture pack has been available in Xbox 360 and Xbox One versions of Minecraft for years - but has never been appeared on a rival console.
That will change later this year when Minecraft's new cross-platform version - cunningly just dubbed "Minecraft" - launches.
This iteration of Minecraft is the one Microsoft has dubbed the Better Together Update, which will let Xbox One, Nintendo Switch, Windows 10, Android and iOS, Oculus Rift, Apple TV, Amazon Fire TV, and Samsung Gear VR owners all play together. (Sony turned down PlayStation's invite to the party.)
The Halo Mash-up Pack will be available to all of these platforms.
Minecraft's platform-specific DLC has, until now, been a big question mark. It is listed by Microsoft in a recent blog update as something it is "still working on".
"Custom skins are awesome, and we know you love them! Getting them to work on consoles requires some work on the platform holders' side to enable things like this," Microsoft wrote. "We're working with them to get everything in place to enable this in a future update."
The most high-profile example now Halo is sorted is perhaps the Mario Mash-up Pack available in Minecraft on Wii U and Nintendo Switch. Would Nintendo allow it on other platforms? It seems unlikely... but with Halo appearing on Switch, perhaps anything is possible.