Halo fans are getting more Halo Infinite information from Mega Bloks than Microsoft right now
Grunts.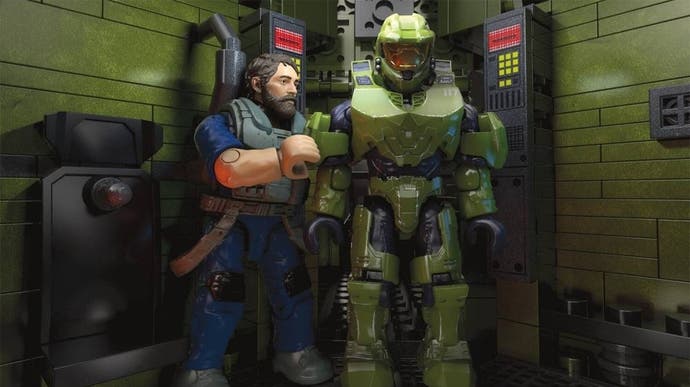 While we wait for Microsoft to show off its upcoming Xbox Series X games, Halo fans starved of information on Halo Infinite just got a dump of fresh details - from Mega Bloks.
Overnight, Mega Bloks revealed its Mega Construx Halo Infinite range, and while much of it is as you'd expect (Master Chief/UNSC vs the Covenant), there are some story details fans have gleaned from the plastic toys.
THERE MAY BE SPOILERS AHEAD.
Chief among the snippets of information is the naming of a Brute - and their armour. The Defense Point Showdown set includes a character called Hyperious. This Brute, fans speculate, is the voice we heard in 343's latest Halo Infinite tease - the one that confirmed The Banished from Halo Wars 2 are in the game.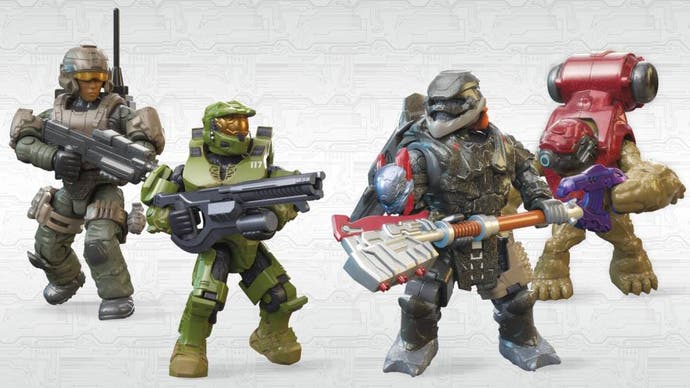 More interesting still is Hyperious' armour. Zoom in and you'll see the damaged helmet of Spartan Locke, the primary playable character in Halo 5: Guardians, attached to Hyperious' right shoulder. Is Locke dead? Does Hyperius kill him at the beginning of Halo Infinite? That's what fans think, and if that's true, Mega Bloks just unloaded one hell of a spoiler upon the community.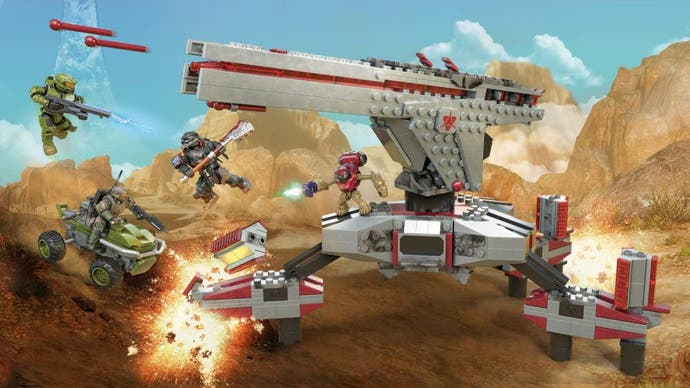 That's not all. The new toy range reveals a new Banished vehicle called the Skiff: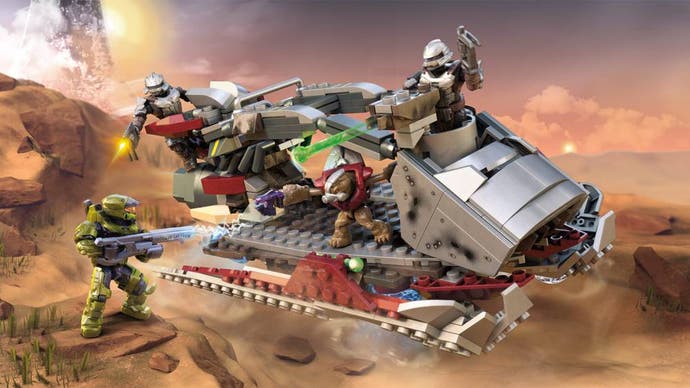 And, there's a strong hint that you'll have a Pelican-based hub during Halo Infinite. Here's the description for the new toy Pelican, complete with The Pilot figure:
"The Pelican is on its way. Modeled after its appearance in Halo Infinite, this massive dropship features poseable wings and other parts, a cockpit hatch, and working landing gear. Open it up to reveal a hidden interior featuring where Master Chief was brought back online. Or choose to build a huge UNSC compound with fortification barrier, forklift vehicle, space rocket, and more. This construction set also includes 3 micro action figures that can be placed inside your vehicle of choice. Prepare your heroes for battle."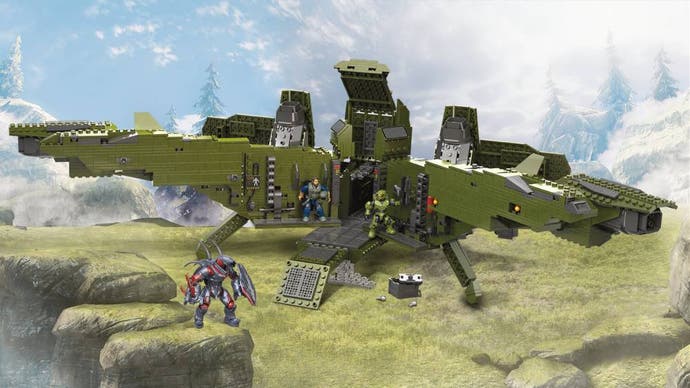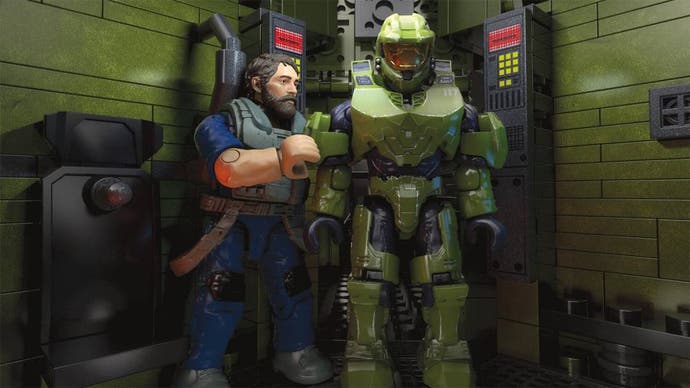 It very much looks like this is the Pelican in the Halo Infinite E3 2019 trailer, below, and The Pilot is the new character from that same trailer.
And finally - and here's where the Halo community is having some real fun! - there's a new toy that's a section of a Halo ring, and one part of it perhaps lines up with a structure seen in the Halo Infinite box art: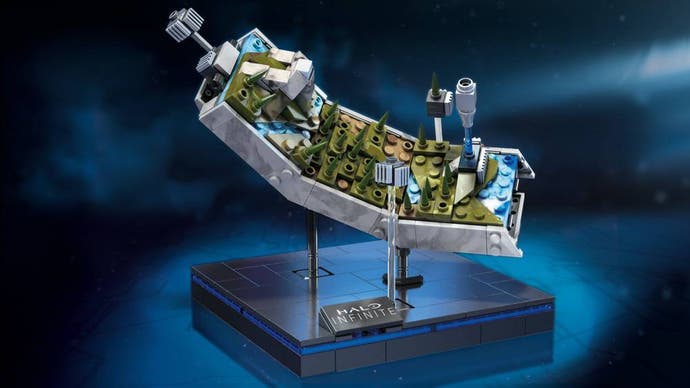 What I suspect has happened here is Mega Bloks' announcement of its new Halo range was timed with the expected Halo Infinite reveal at E3 in mind, but obviously coronavirus forced the cancellation of the June show, and Microsoft shifted its plans. Microsoft is now set to showcase Halo Infinite this month - after the Mega Bloks range has gone live.
Whatever the case, Halo fans are joking Mega Bloks might reveal the entire Halo Infinite campaign before Microsoft does. Not long now!