Halo 5 the "biggest Halo launch in history"
But we still don't know how many copies it's sold.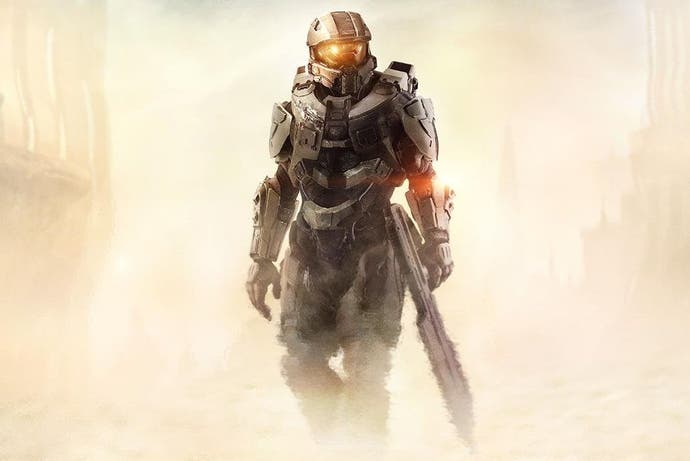 Halo 5 is "the biggest Halo launch in history", Microsoft has trumpeted. But there are a few unanswered questions, chief among them: how many copies has it sold?
This afternoon Microsoft said Halo 5 was the fastest-selling Xbox One exclusive game to-date, with more than $400m in global sales of Halo 5 games and hardware a week after launch.
We're used to big publishers broadcasting how much money their games bring in soon after launch. Activision's Call of Duty: Black Ops, for example, brought in $650m in five days. It took just three days for Grand Theft Auto 5 to cross the billion dollar mark.
But those figures relate to money made from the sale of the game only. Microsoft's $400m Halo 5 figure, unusually, includes sales of the game and hardware, so costly console bundles boost the revenue.
An interesting comparison is to Halo 3, which launched in 2007 on the Xbox 360. Bungie's shooter topped $300m in worldwide sales in its first week. So yes, Halo 5's $400m figure is bigger - but it includes hardware.
Meanwhile, Microsoft said Halo 5 has the highest week one attach rate for a Microsoft first-party title on Xbox One, and it was the most-played game on Xbox One, as well as the most played on Xbox Live. Halo 5 is also the best-selling digital game ever in the Xbox Store for an opening week.
We now get into the somewhat abstract time played stats:
And how about Halo 5's REQ system, which lets you buy packs of virtual cards with real world money or the in-game currency.
Here's a quote from Xbox boss Phil Spencer:
It's hard to gauge the success of Halo 5 without sales numbers. In the UK, Halo 5's day one gross revenue exceeded the first day box office revenue for Spectre - the new James Bond film - with £7.7m compared to £6.3m respectively.
UK numbers company Chart-Track, which does not include download sales, did not comment on Halo 5's performance versus other numbered Halo titles in announcing Halo 5 as the UK's number one title this week, but it's fair to say Halo 5 did not match the sales performance of Halo 4. Although that isn't too surprising - Halo 4 launched in 2012 on Xbox 360, with a far larger and more mature sales base. Xbox One is just two years old. Halo 5 earned 50 per cent more launch week sales than last year's Halo: Master Chief Collection, though.
But the story of Halo 5's success is about more than sales of the game. It's also about money made from microtransactions and the longevity of its multiplayer. If Halo 5, with its wonderful Warzone competitive multiplayer mode, can hold the attention of the Halo fanbase longer than Halo 4 did, those microtransactions will continue to flood Micorosft's coffers - and 343 may be onto a winner.