Halo 4 playable multiplayer and developer session at Eurogamer Expo
343 Industries' Frank O'Connor to open the show on Thursday.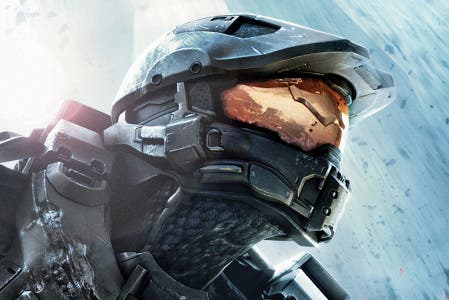 Update: A little later than originally planned, check out Outside Xbox's Show of the Week to see Jane, Andy and Mike reveal the news, among other things.
Original story: As Sharleen Spiteri once so memorably sang about this year's Eurogamer Expo, "She had a Halo, we really do adore her." Specifically, she was referring to all the amazing Halo 4 related stuff going on at this year's show!
What Halo 4 stuff? Well, you can enjoy the "Halo 4 Infinity Multiplayer" experience on the show floor, through the competitive multiplayer modes of War Games, so there's that. Halo 4 isn't out until 6th November, so it will give you a good head start on what will probably be this year's biggest Xbox 360 exclusive.
Given how important it is to Xbox 360 owners, Microsoft is also bringing over 343 Industries' Frank O'Connor to open the show in the 12pm (noon) developer session on Thursday 27th September. Frank will be doing a live demo of the game, talking about its creation and taking questions from the audience.
"The Master Chief is more than a video game star - he's a pop culture icon," said Tom Bramwell, who is also me, demonstrating that I will say virtually anything to get a press release approved. "We can't wait to see what 343 Industries has in store for us." This is true!
We're announcing developer sessions for the Expo thick and fast now, as you may have noticed. You can keep up with all the announcements on the Eurogamer Expo announcements page and watch as the developer sessions schedule fills out on the official Expo site, which is where you should go to get a ticket.