Hades' early access journey has been more important than the destination
No exit.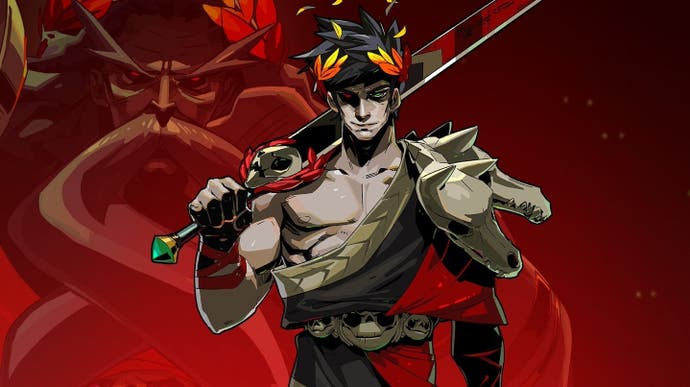 Supergiant's hell-escaping roguelite Hades will be coming to 1.0 soon, wrapping up almost two years of early access. Among its final updates will be the game's "true ending," presumably allowing protagonist Zagreus to find out what lies beyond the final boss on his constant attempts at freedom.
I'm excited, and I have theories. (Does it count as spoilers if you're going off myths that are thousands of years old? I'll keep them to myself just in case.) But I also love the game exactly how it is now, just one step from complete. In fact, some of my favourite things in it will be overwritten soon, so I want to pay tribute to them while they're still here.
At the moment, Zagreus's escape attempts are not strictly winnable. Even if you beat the final boss, the fourth-wall leaning narrator will make one of their dry comments as he perhaps "slips and falls" and is sent all the way back down to the beginning. Zag's journey is fundamentally Sisyphean. This is, of course, amusing given the game's source material and that you can actually meet Sisyphus (and his good friend Bouldy). But it's more than that. It gives an extra dimension to Zagreus's beautiful tenacity.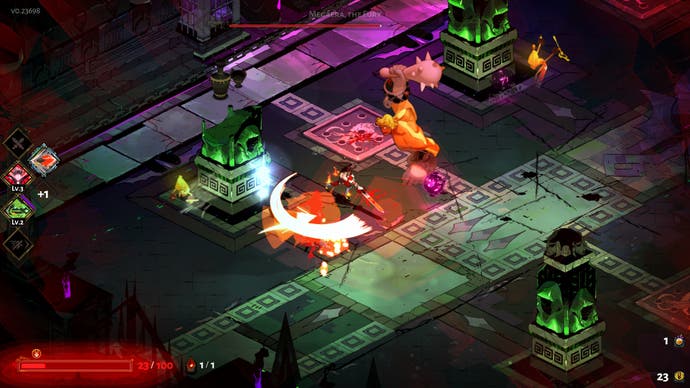 At first it might seem depressing, that he tries again and again even though progress is fundamentally impossible. But escaping is not the only kind of progress. In fact, it might not even be an important kind. Zagreus's unstoppable ambition materially improves the lives of friends, regardless of what it does not achieve. Maybe Sisyphus doesn't have to be quite so Sisyphean himself, for example. In summer 2020, with so much feeling insurmountable, watching Zagreus try anyway and be rewarded for his efforts lights a similar little fire in the soles of my feet. A better (under)world is possible.
Of course, 1.0 Hades will likely hold onto some of this energy, since it will still be a roguelite. But the very idea of a true ending will also shift how the game has been built over early access. The constant additions of new areas, monsters, and stories has made the game itself feel like a myth of old, constantly shifting.
The best comparison is Zagreus himself: Supergiant chose him because he doesn't have a lot of recorded information, likely because he was overwritten by Dionysus at some point. The game has been growing and changing in that same way for many months - even at one point adding a reference to these sorts of evolutions as Zag and Dio trick the bard Orpheus into believing they are one and the same.
As I said, I'm excited for 1.0, and I'm hardly expecting Supergiant to keep Hades fluid forever. But we often consider a game's progress through early access as a straight line, and Hades is more complicated than that. At the moment, its "missing" features and changing nature are themselves worthy of celebration. Like Zagreus' constant escape attempts, the journey has been just as important as the destination.