Guacamelee! Super Turbo Championship Edition is July's new Xbox One Games with Gold offering
Xbox 360 to receive Gotham City Impostors and BattleBlock Theater.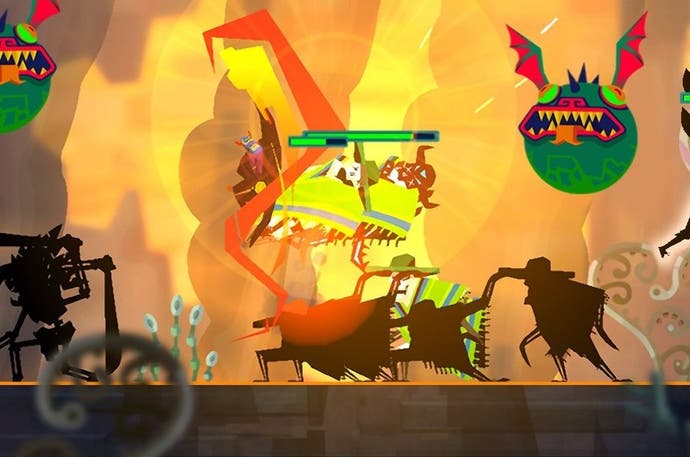 Festive metroidvania adventure Guacamelee! Super Turbo Championship Edition will be free on Xbox One for Xbox Box Live Gold subscribers as part of Microsoft's July Games with Gold promotion.
This will replace June's freebie, Halo: Spartan Assault, while the other free Xbox One game, Max: The Curse of Brotherhood, will remain available. Remember, Xbox One users must stay subscribed to Xbox Live Gold in order to access downloaded Games with Gold titles down the line.
Guacamelee! Super Turbo Championship Edition brings roughly "20-25 per cent more content" than Drinbox's initial release. This includes two extra levels, new costumes, more music, new abilities, and more save slots.
The Super Turbo Championship Edition will also launch on PS4, Xbox 360 and Wii U on 2nd July where it will retail for £11.99 / €13.99 / $14.99.
Xbox 360 Gold subscribers will be getting new free titles too, with Gotham City Impostors arriving on 1st July followed by BattleBlock Theater on 16th July. These will be replacing the current offerings, Charlie Murder and Super Street Fighter 4: Arcade Edition, which are available until the end of June.