Grand Theft Auto 5 is coming to PC, PS4 and Xbox One this autumn
UPDATE: Upgraded visuals, new wildlife and a video editor on PC.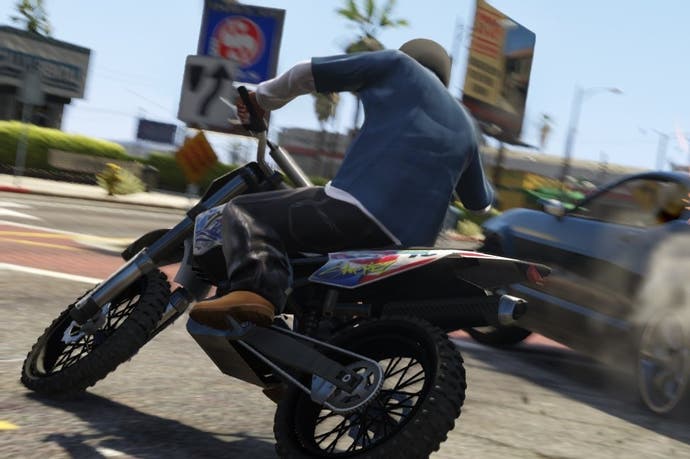 UPDATE #2 1.12pm: Grand Theft Auto 5 on PC, PS4 and Xbox One will include an array of visual upgrades and a few tweaked features, Rockstar has said.
The new versions will boast better draw distances, improved texture details and denser traffic. New forms of wildlife will also be included, as well as upgraded weather and damage effects and "an array of new details to discover".
GTA5's PC version will include a video editor for movie-making within the game's world, too.
Existing add-on content for multiplayer mode GTA Online is also expected to be included.
"Grand Theft Auto 5 looks and feels stunning enhanced by the power of these new platforms," Rockstar founder Sam Houser said in a statement. "We can't wait for players to experience a new level of detail to this massive world."
UPDATE #1 4.05am: Via its official YouTube channel, Rockstar Games has confirmed that this version of GTA 5 will also come to Xbox One and PC, also this autumn.
ORIGINAL STORY 3.41am: GTA 5 is coming to PlayStation 4 this autumn. Andrew House, Sony Computer Entertainment Group CEO made the announcement during Sony's E3 presentation, suggesting that the PS4 version will take full advantage of the new hardware and offer a host of new features.
On top of that, players will be able to transfer GTA Online saves from both the PS3 and Xbox 360 versions of the game. Presumably campaign saves will be staying put.