GTA Online's deathmatch & race creator enters beta tomorrow
Campaign DLC teased for 2014.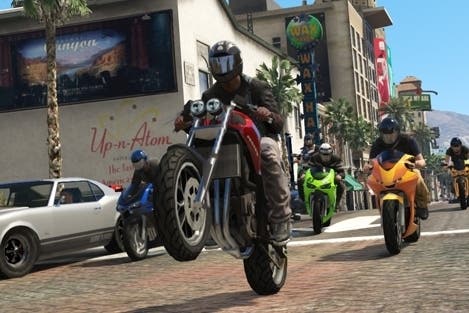 Grand Theft Auto Online's content creator may not have an official release date yet, but Rockstar will be trickling out its new features in the form of the deathmatch & race creators beta, which goes live tomorrow as a free update.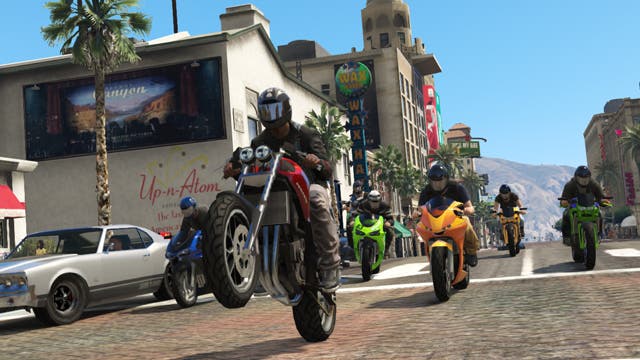 This will give players the ability to create their own races and competitive shooting arenas for other players to play, rate and share via the Rockstar Games Social Club. The beta will allow players to create and customise jobs for following modes: Deathmatch, Team Deathmatch, Race, GTA Race, and Rally Race.
"With access to some of the same tools as our own game design and development team, you can craft your own custom blood-soaked gunfights, high-octane street races, screaming jet dogfights and more," the developer wrote on its News Wire.
Later this month Rockstar will add Capture mode, its squad-based open-world variant of Capture the Flag. Details on Capture are slim, but Rockstar noted that it will have four variants: Raid, Contend, Hold, and GTA. More details are said to follow next week.
Looking ahead to next year, Rockstar is teasing "Story Mode updates," which sounds like PR-speak for single-player DLC. "For those ready to jump back into the story of Grand Theft Auto 5, we have big plans for substantial additions in 2014 continuing Michael, Franklin and Trevor's action, mayhem and unexpected adventures in Southern San Andreas." Sadly, that's all it's saying for now.
Elsewhere on the docket for Rockstar are online heists. "Heists are currently in development and we are working very hard to get them as polished and as fun as they can be," the developer stated.