Green Man Gaming's Spring Sale features an extra 22% off various titles
Updated with more deals for pay day.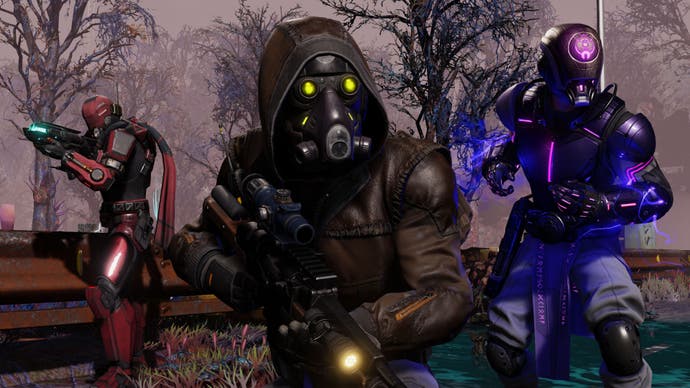 Update 30/04/2018: Green Man Gaming has updated its Spring Sale this week with a brand new 'pay day' branding, and a new batch of titles added in to the ranks of the existing sale. The voucher remains intact as well, netting you an extra 22% off a majority of the selection when you enter GMG22 at checkout.
Notably, this means you can get Stellaris for under £11, Okami HD for £8.73, Shadow Tactics: Blades of the Shogun for £13.65 (its lowest ever price), and a whole bunch of others.
Meanwhile, once more, over at Jelly Deals you can find the latest batch of today's best deals, which include a GeForce 1070Ti for £420, Nier Automata for under £17 and more.
Original Story 24/04/2018: We're officially in springtime now, which, along with the vague promise that more sunshine is on the way, also means it's time for various retailers to start having 'spring sales'. One such retailer, Green Man Gaming, is kicking off its Spring Sale with a batch of PC game discounts alongside an extra voucher to take a little bit more off the top.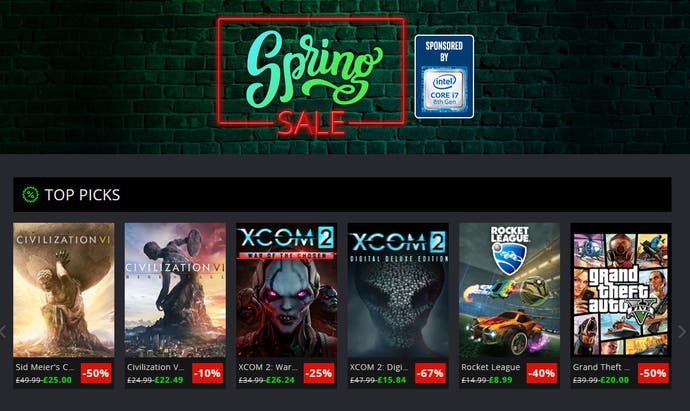 If PC games are your jam, you'll be able to find a veritable bounty of them with some decently hefty discounts at GMG for a limited time. If you enter the code GMG22 at checkout, you'll get an extra 22 per cent off your purchases of choice - with some exclusions, of course.
Notably, you'll find XCOM 2: War of the Chosen at its cheapest price yet, £20.47 after the code, along with Grand Theft Auto 5 for £15.60, PC Building Simulator for £11.69 and a whole lot more.
If you fancy having a deeper look, there's even a 'Discover' section which highlights some of the more indie titles that are compatible with the various discounts and the voucher offer.
Meanwhile, back at Jelly Deals, you can take a look at today's best deals, which include Yakuza 0 for £21, PlayStation VR headsets for under £210, a way to get 10 Blu-rays for £10 and more. Stop by, say hi.