Gravity Crash Ultra Vita release date, price announced
Nine minute gameplay video released.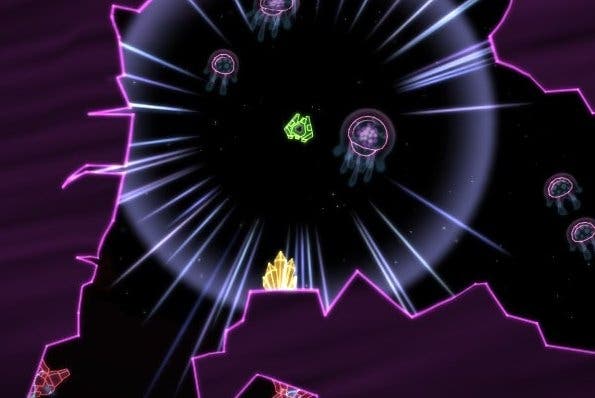 Retro style arcade shooter Gravity Crash Ultra launches on the PlayStation Vita on 13th August, developer Just Add Water (Oddworld: New 'n' Tasty) has announced.
That's on the European PlayStation Store. It goes live a day earlier, on 12th August, in the US.
The game costs £5.49 / €6.99 / $8.99.
If you have a Plus subscription you get a 20 per cent discount, an offer that will be available for the first two weeks of launch.
Gravity Crash came out on PlayStation 3 in 2009. A year later, in 2010, it launched on PlayStation Portable. The Vita version is "remixed and amped up", making use of the portable console's twin-stick controls. The visuals run at 60 frames per second.
There are 42 levels, seven of which are new, and, exclusive to the Vita version, an expanded ship selection, which JAW said will give beginners a fighting chance. Also, expect tweaked weapons and a new version of the soundtrack from CoLDSTORAGE.
There's cross-compatibility between the Vita and PS3 versions, so you can share user-generated levels across platforms. On Vita, you can use the touchscreen to create new levels.
A nine minute gameplay video is below.