Grand Theft Auto Online PC exploit reportedly allows cheaters to remotely modify stats and corrupt accounts
UPDATE: Security-related update released.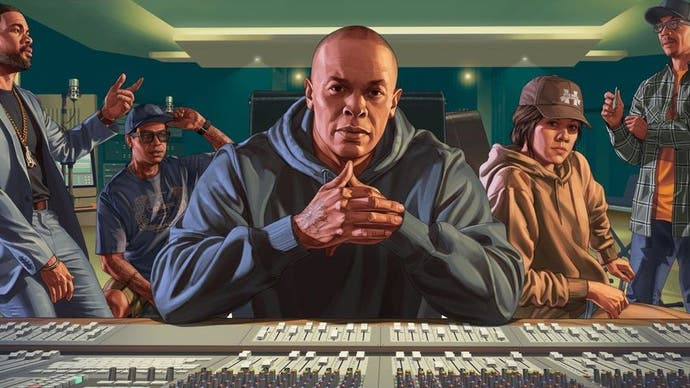 UPDATE 2/2/23: Rockstar's support team has released its security-focused PC Title Update for GTA5.
You can see the full notes for this update below:
Security:
Implemented a new data protocol in GTA Online to improve the security of network sessions and player-to-player messaging.
Fixed an issue that could result in a player's GTA Online experience being modified by a third party, including: altering GTA$ balance, RP level, Bad Sport status, and other player stats. Manipulation of players being kicked or crashed.
Game Stability and Performance:
General stability improvements.
The original story continues below.
---
UPDATE 24/1/23: Rockstar's support team is aware of the GTA Online PC exploits that have been plaguing players.
It is going to "aim to resolve" these issues in an upcoming "security-related Title Update". For now, Rockstar asks that if anyone is experiencing issues with their GTA Online game to contact its support team.
The original story continues below.
We are aware of potential new exploits in GTA Online for PC, which we aim to resolve in an upcoming planned security-related Title Update.

If you think you might have experienced any related issues, please reach out to Rockstar Support: https://t.co/Yqqj0SEDwa

— Rockstar Support (@RockstarSupport) January 23, 2023
---
ORIGINAL 23/1/23: If you are one of the many who play GTA Online via your PC, here is a word of warning. There have been reports of users having their accounts corrupted or blocked, as well as stats being removed and reversed in the game, due to the actions of opportunistic cheaters.
These security vulnerabilities have been picked up on by the prolific Rockstar Games-focused account Tez2 (via PCGamer).
The user states it is essential PC players only play GTA Online with a firewall rule in place (they recommend Speyedr's Guardian) to protect their game. Or, better still, avoid playing all together until these issues are resolved by Rocksar.
Over on Reddit, the GTA Online community has a pinned post where players can find the necessary links to mass-report this issue to the developer.
"It is not safe to play the game on PC right now due to a very dangerous exploit that has just come to light. Neither invite only or possibly Story Mode are safe," the pinned post states.
Meanwhile, many are advising players to avoid all Rockstar accounts such as those for RDR2, just to stay on the safe side.
Rockstar is reportedly now aware of the issue, and is in the process of monitoring accounts. Eurogamer has reached out for further comment.
If you are one of those who have been affected, Tez2 suggests a temporary fix of deleting the "Rockstar Games" folder from your PC Documents, and then reloading the game to refresh your profile data.
Additionally, you can contact Rockstar via the link in the tweet below.