Grand Theft Auto 3 coming to mobiles
Rockstar celebrates 10th anniversary.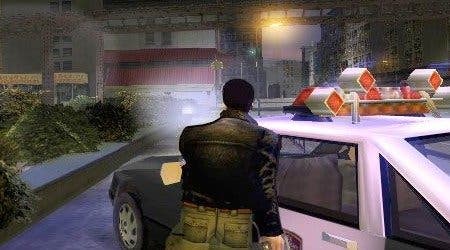 Rockstar is porting 2001 mega-hit Grand Theft Auto 3 to mobile devices.
The launch is part of the 10th anniversary of the groundbreaking sandbox action game, set for 22nd October 2011.
Grand Theft Auto 3 is down for "select new generation iOS and Android devices" this autumn.
The list of supported devices in full:
Apple iOS Devices: iPad 2, iPhone 4S.
Android Phones: Droid X2, HTC Evo 2, LG Optimus 2X, Motorola Atrix, Samsung Galaxy S2.
Android Tablets: Acer Iconia, Asus Eee Pad, Motorola Xoom, Samsung Galaxy Tab 10.1.
"Grand Theft Auto III showed us the potential of open world games," said Rockstar founder Sam Houser.
"It helped set the vision for the company, and we have been expanding on those possibilities with every game ever since."
Tom Bramwell reviewed Grand Theft Auto 3, awarding it a stonking 10/10.
"GTA3 is a luscious, sprawling epic of a game and one of the most complete experiences I have ever encountered," he said. "If this is what I've waited a year to see on my PlayStation 2, then I would have waited ten. Magnificent."
As part of the anniversary, Rockstar has relaunched the Rockstar Warehouse, where special anniversary edition items will be available for purchase throughout October.
Included is a limited edition 1:6 scale action figure of Grand Theft Auto III lead character Claude. He has a bat, knife, grenades, pistol, sniper rifle and assault rifle. It goes on sale on 20th October.