Google launches cheap streaming dongle for your TV
Chromecast costs just $35.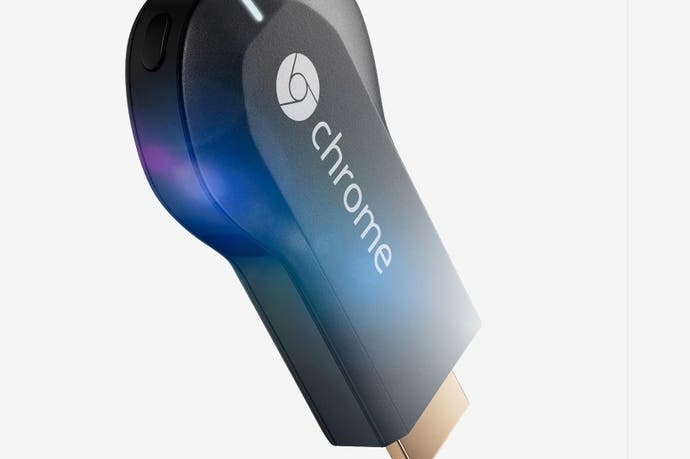 Google has announced Chromecast, a low-cost TV dongle that allows you to stream YouTube videos, music and pictures from your smartphone, tablet or laptop.
The HDMI-connected device plugs into the back of your TV and is compatible with Android, iOS, Windows 7 and 8 devices and Macs.
It costs just $35 (about £23) in North America and is available immediately, although Google has yet to discuss international pricing and release dates.
It sounds great - too great - so here are the downsides. The dongle still requires a power source (that's what the micro USB socket is for in the back of the device), so it won't appear as neat as in the trailer above.
Currently-supported services are limited to YouTube, Neflix, Google Music, US music-streaming service Pandora and Google Plus photos, with more expected soon.
Chromecast doesn't stream files direct from a tablet or phone - instead, it grabs the same clips from the cloud. This means your device is freed up for other things and isn't drained of battery, but also that you won't be able to access any library of local files.
To sweeten the deal, Google is including three months of Netflix subscription - whether you're already a subscriber or not.