GOG is giving away the first Witcher game, if you don't mind downloading Gwent
Geralt while you can.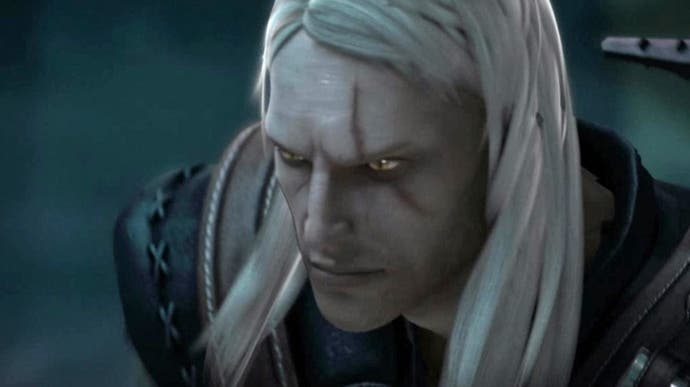 If you're in the mood for a bit of a throwback freebie, you might be interested to know that GOG is currently giving away CD Projekt Red's very first foray into The Witcher franchise - as long as you don't mind downloading free-to-play Witcher card game Gwent.
The original Witcher launched for PC back in 2007, so if you're coming at it by way of the masterful Witcher 3, you might, inevitably, be in for a shock. Geralt's first video game outing is a considerably less slick, and unsurprisingly dated, affair - but despite its wonky combat and other rough edges, it's still a deep, ambitious RPG - with a wonderfully refined sense of place and a rich cast of characters. And there's definite appeal in discovering where the journey began.
If that fleeting reminisce has at all whet your appetite for a whirl around Geralt's old haunts, your first port of call should be this particular page on GOG's website. From there, you'll need to be signed into your GOG account and you'll need to have a copy of Gwent in your library. The good news is that Gwent is both free and really quite good.
With all that sorted, you'll be asked sign up to GOG's newsletter, and then finally both the first Witcher game - in its spruced-up Enhanced Edition guise - and a Gwent Card Keg (featuring five cards for your deck) will be flung in your general direction.
Congratulations! A small piece of video game history, and a saving of £7.59, is now yours.