Christmas gift guide 2017 - Gifts for gamers, gaming merchandise, must-have accessories, and more
Brought to you by Jelly Deals.
What would an article about the best Christmas gifts for gamers be without the games themselves. This year has been absolutely packed to the brim with video game releases, including some of the best games we've seen in recent years. The year gave us major releases in some of the most internationally praised franchises in the forms of Super Mario Odyssey, The Legend of Zelda: Breath of the Wild and Wolfenstein 2 alongside the annual staples of Call of Duty, FIFA and more.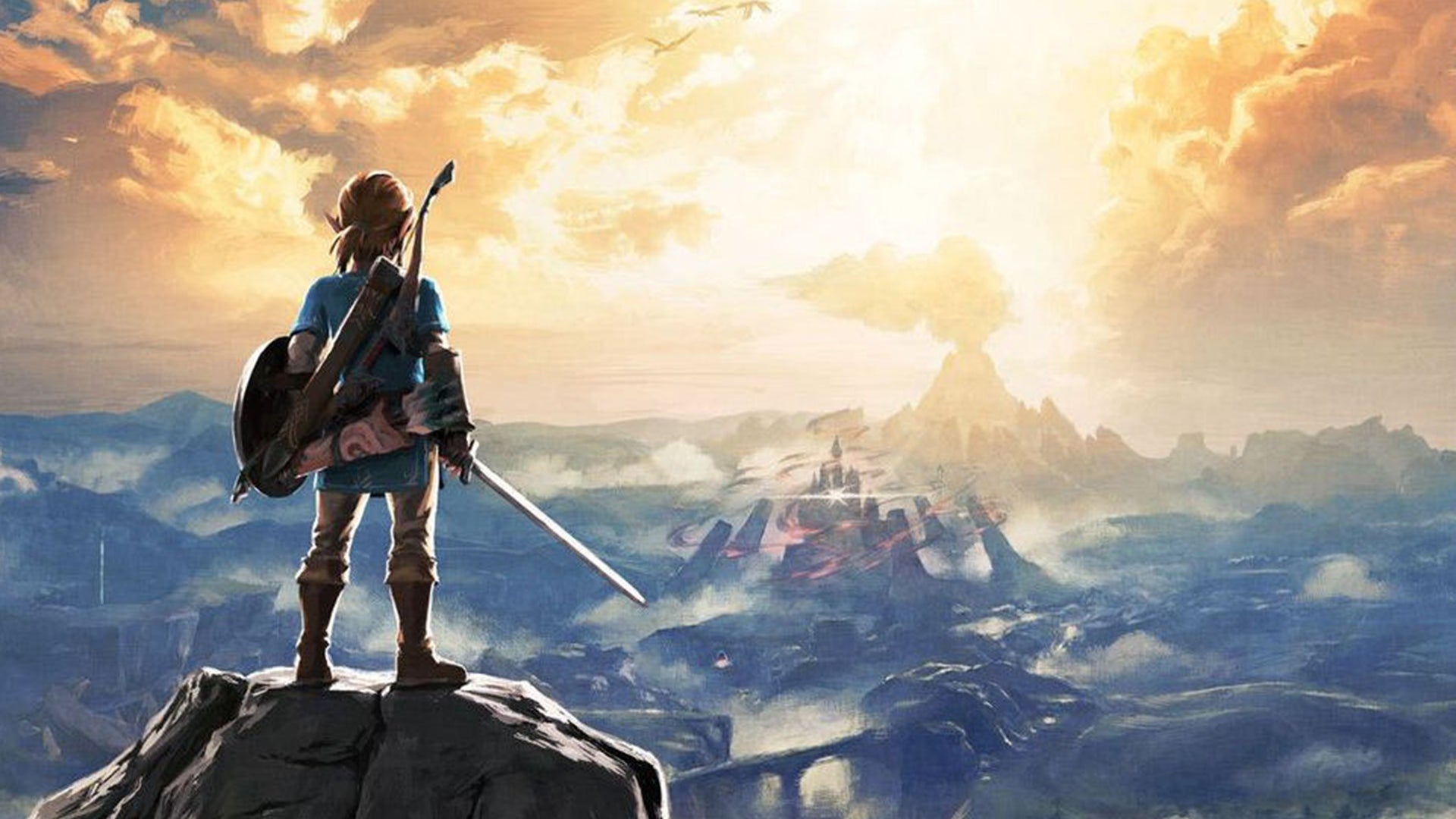 So here, we've gathered up some of our favourite games from the past year as a list of recommendations for games you may want to add to your Christmas list or pick up for someone else.
The best games to get for Christmas 2017
Destiny 2
One of the most anticipated releases this year, Destiny 2 arrived in September 2017 and bought a brand new framework for Destiny players with it. A brand new storyline with increased focus on single-player as well as the promise of a new range of raids, DLC add-ons, weekly challenges and updates through the next few years, you'd be wise to have Destiny 2 on your radar this Christmas.
Resident Evil 7
One of the first releases of 2017, Resident Evil 7: Biohazard remains one of the very best games we've seen this year. Taking the Resident Evil series back to its (slightly) more grounded roots and putting a haunted house meets Texas Chainsaw Massacre spin on the whole thing, Resident Evil 7 also marks the first time the series has gone full first-person perspective. The PS4 version also boasts PSVR compatibility, upping the overall horror level to previously unheard of levels.
Breath of the Wild
Arguably the biggest release of the year, The Legend of Zelda: Breath of the Wild landed on Nintendo's Wii U and Switch consoles at the same time, securing as wide of a release as possible. It being a Switch launch title was the best move Nintendo could have made too, as the company ended up selling more copies of the game than it did the system at the time. Breath of the Wild is the first open-world Zelda, taking cues from games like Skyrim, The Witcher and even Dark Souls and, frankly, it's a bit of a masterpiece.
Horizon Zero Dawn
Released around the same time as Breath of the Wild, the brand new franchise from Killzone developer Guerilla Games, Horizon Zero Dawn, made quite an impact. Telling the story of Aloy, a hunter and archer in a strangely post-apocalyptic world overrun by mechanical animals and AI. The game combines ranged weapons, stealth, action and elaborate combat along with a compelling story as the introduction to what will likely be another long-running PlayStation franchise.
Call of Duty WW2
Call of Duty may be an annual franchise but this year's entry changed things up a little bit. As the title would suggest, Call of Duty WW2 took players back to the 1940s and puts players in the role of Private First Class 'Red' Daniels, an infantryman who takes part in the Normandy landings on D-Day and continues with his unit to push enemy forces back. The online multiplayer side of things has been re-designed to feel fresh and the game features the return of the Nazi Zombies mode.
Nier Automata
A title that may have flown under the radar of many, Nier: Automata has found its way onto many Game of the Year lists this year with its bizarre combination of hack and slash gameplay, RPG elements, existentialism, philosophy and daring set-pieces. That, and the fact the game has 26 endings, at least five of which require an entirely new playthrough each time. It's a strange one, but it's well loved for a reason, I promise.
Wolfenstein 2
When Machine Games and Bethesda released Wolfenstein: The New Order a number of years ago, no one was expecting the return to form of one of gaming's most influential franchises, but here we are. This year, Wolfenstein 2: The New Colossus brought BJ Blascowicz and co. back onto our screens in a somehow even more bombastic story than the previous game.
Super Mario Odyssey
Not only did 2017 see the release of a brand new entry into the Zelda franchise, but Nintendo delivered another heavy hitter in October with the release of Super Mario Odyssey. This time, the game was released exclusively on Nintendo Switch, to great success. A true delight of a game, the super colourful worlds of Odyssey harken back to beloved Mario games of old such as Super Mario 64 and Super Mario Galaxy.
PlayerUnknown's Battlegrounds
What list of 2017 games would be complete without the one game that the entire internet fell for - PlayerUnknown's Battlegrounds. Through a combination of word of mouth and various live streams, PUBG (as the cool kids call it) rose from relative obscurity to become an insanely popular smash hit and the most popular game of Steam many months running. An Xbox One version is out now, too, only adding to the popularity.
Assassin's Creed Origins
After a year-long hiatus, the Assassin's Creed franchise returns in a big way, bringing players back further in time than the series has ever been before. Origins take place in ancient Egypt, 48 BC specifically, and offers up a fictionalised version of real-world historical events. Taking on the role of Bayek, the story is based on revenge and the inception of the Assassin's Creed itself.
The Evil Within 2
In one of the swiftest discounts seen this year, Bethesda's The Evil Within 2 was released in October only to drop in price a month later in time for Black Friday. Don't let that deter you from checking this one out, though, as it's a wonderfully crafted open-world horror action adventure very much in the vein of Resident Evil 4.
Yakuza 0
Last but absolutely not least, we have the most insane game to be released this year. I mean that as a compliment, too. Yakuza 0 is a prequel to the entire Yakzua franchise to date, taking place in Tokyo in the late 80s and putting players in the joint-roles of series staples Kiryu Kazama and Goro Majima. One is a stoic warrior with good morals and the other is Majima.
This one is a particularly special kind of RPG containing enough Shenmue DNA for it to be a spiritual successor to Yu Suzuki's beloved Dreamcast franchise. It also happens to have some of the most inexplicably hilarious dialogue of any game this year, so props to the localisation team for that one. If you are or you know someone who is a sucker for pouring at least 50 (but likely more than 200) hours into games, this one might be your best bet.
---
---
Right, that's the games that you should add to your Christmas list (or pick up for someone else), now we can talk about the various must-have accessories for Christmas 2017.