Christmas gift guide 2017 - Gifts for gamers, gaming merchandise, must-have accessories, and more
Brought to you by Jelly Deals.
Video games, as an entity, seem to generate more merchandise than any other industry out there. Everything from overtly branded keyrings and mugs to more subtle bits of premium clothing, statues and replicas - various video games have resulted in a wide array of merch. With varying levels of success, of course.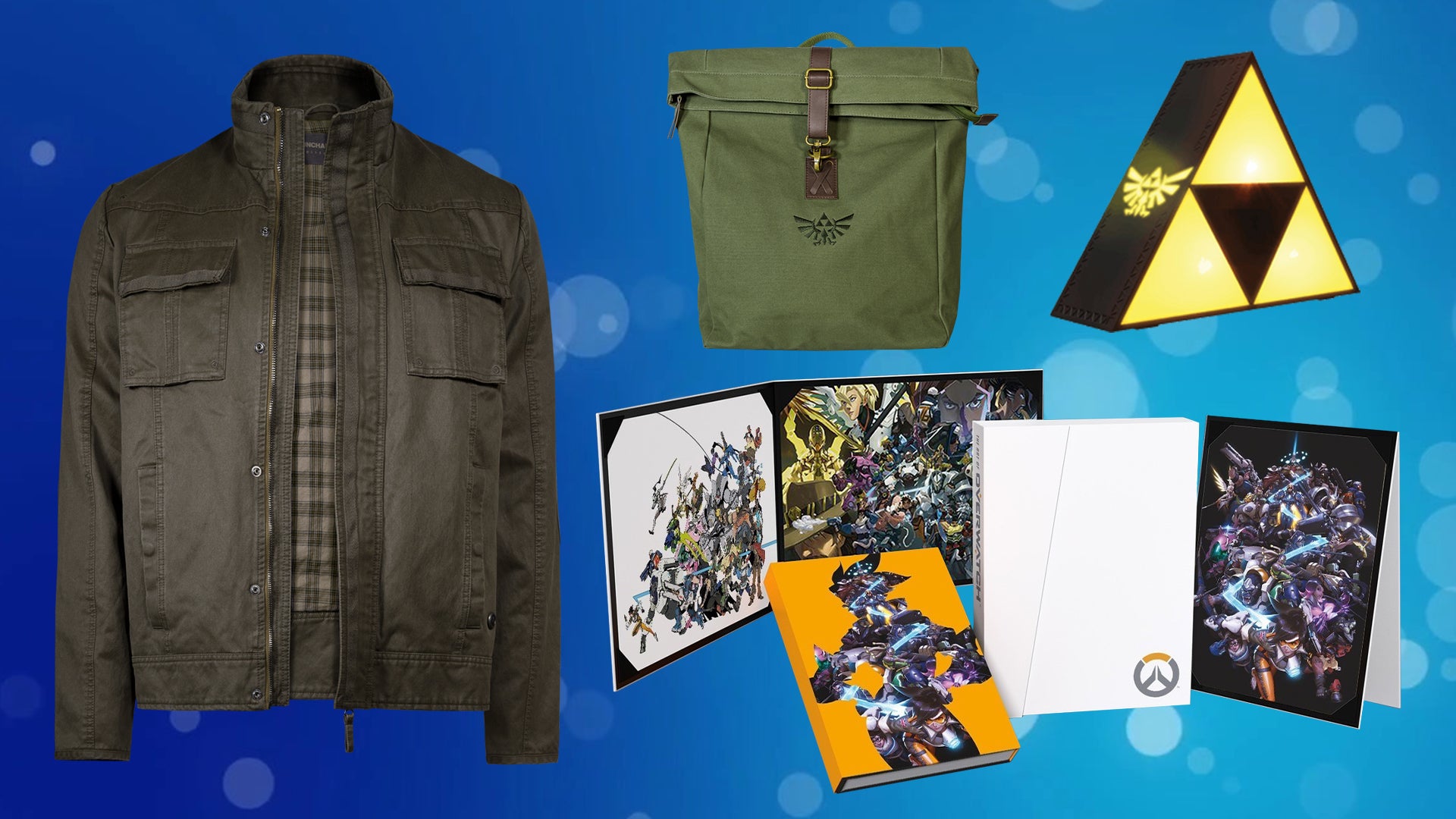 With that in mind, we've gone and gathered up our top picks for the best gaming merchandise and other gifts for gamers this Christmas, so if you're looking for things to add to your list or you're struggling for ideas for the gamer in your life, we may just have you covered.
The best gaming merchandise and gifts for gamers in 2017
Retro gaming consoles
There's nothing quite like capitalising on some good old fashioned nostalgia, right? I mean, that's most of the reason why we still have Star Wars movies being made. In the case of video games, the past few years have given us quite a few examples of retro-themed gaming machines capable of playing some old school titles at HD resolutions. For example, the Hyperkin Retron 5, which even plays the original cartridges from NES, SNES, Megadrive, Game Boy Advance, Game Boy Color and Game Boy consoles.
The company also produces the Hyperkin Smartboy which lets you play Game Boy cartridges on your Android phone.
Alternatively, you can pick up 8bitdo's excellent Bluetooth-enabled arcade stick which replicates the NES Advantage of the late 80's, which can be used on PC, Mac, smartphones and even Nintendo Switch.
The Art of Persona 5
One of this year's biggest titles in a year with very many big titles, Persona 5 captured the hearts and minds of millions of gamers when it finally made its way to the Western world in April 2017. A game with a fanbase as huge and dedicated as Persona is one that results in a truly remarkable amount of associated merchandise. Persona 5 merch spans everything from T-shirts and art books all the way to full cosplays and plushies. Here are the best gifts for Persona 5 fans this Christmas.
The Art of Overwatch
Another beautifully put together art book covering one of the biggest hits in gaming over the past few years, The Art of Overwatch was released in both a standard and an extra luxurious Limited Edition version. The latter of these editions comes in an oversized hardback casing complete with a magnetic closure and an acetate slipcover depicting the character Tracer. Both versions offer an intense look into the development and creation of Blizzard's most recent release, ideal for collectors.
Musterbrand designer gaming clothing
Musterbrand is a company based out of Germany that has made quite the name for itself in recent years, designing and creating premium quality clothing inspired by various game franchises. The products on offer aren't exactly cheap but they are of an intensely high standard and are usually subtle enough to suit more or less any occasion. You'll find items based on everything from The Witcher 3 to Uncharted 4 amongst the company's offerings.
The Legend of Zelda gifts
Much like Pokémon appearing earlier on this list, one of gaming's most internationally recognized and adored franchises is The Legend of Zelda. This series has spawned a huge amount of Nintendo consoles over the years, from the original NES and Game Boy all the way to the Nintendo Switch - with the release of this year's Breath of the Wild. The series has been reinventing itself for years but one thing that has remained constant is the power of the name, which has translated into some truly fantastic Zelda-themed merchandise available over the years. Here are some of the best Zelda gifts this year.
Pokémon gifts
Pokémon is one of those franchises that you just know is never going to go away. Since the release of the original Pokémon Red and Pokémon Blue back in 1996 for the Nintendo Game Boy (the original, non-color Game Boy, that is), it's been hard to travel anywhere in the world without seeing some form of a reminder about the series. With good reason, too - not only is it bright, colourful and full of adorable little monsters, but the games themselves offer super fun and satisfying gameplay experiences. Couple that with the recent (and massive) success of Pokémon Go and you've got a franchise that will continue to offer gamers of all ages something for many years to come. Here are some of our top picks for the best Pokémon gifts for gamers.
More things to consider
As mentioned previously, there's no shortage of gaming merchandise out there in the world. All you really have to do is pick a franchise and you'll find something with its branding on it. For more of the best gaming merch available, be sure to check a few of these places:
---
---
Next up, we'll be taking a look at the best games of 2017 to use as Christmas gift ideas...