Ghost Recon: Wildlands now has a demo on PS4 and Xbox One
Try the first five hours for free.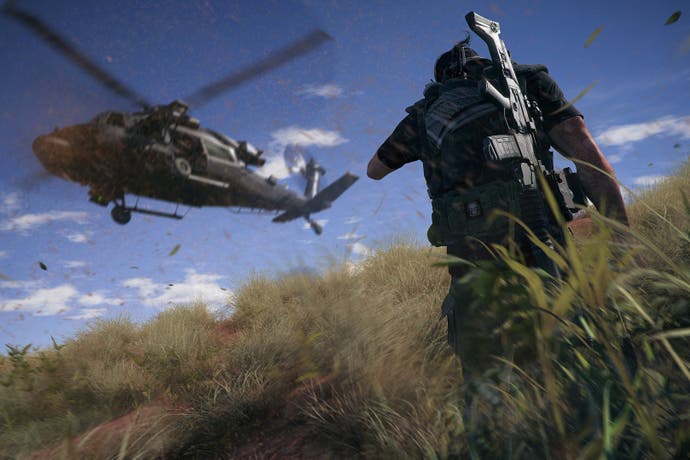 Ghost Recon: Wildlands now has a free five-hour trial on both PS4 and Xbox One.
This new demo supports both single-player and online co-op, so you can get a proper feel for the tactical open-world shooter by hopping into a game with friends.
This isn't the first time Ubisoft has offered a timed trial for one of its flagship games, as it decided to let players try out of the first three hours of Watch Dogs 2 shortly after that game's release. The difference is that Watch Dogs 2 sold poorly at launch and needed to lure people towards it, whereas Ghost Recon: Wildlands has been selling like gangbusters.
We found Ghost Recon: Wildlands a pleasantly polished romp, albeit one that felt overly familiar.
"Wildlands is an environment worth lingering over, but the mechanics and themes it propagates are wearing extremely thin," assessed Eurogamer contributor Edwin Evans-Thirlwell in his Ghost Recon: Wildlands review.