Get an Xbox One X with six games and an extra controller for £449
Wolfenstein 2! Halo 5! More!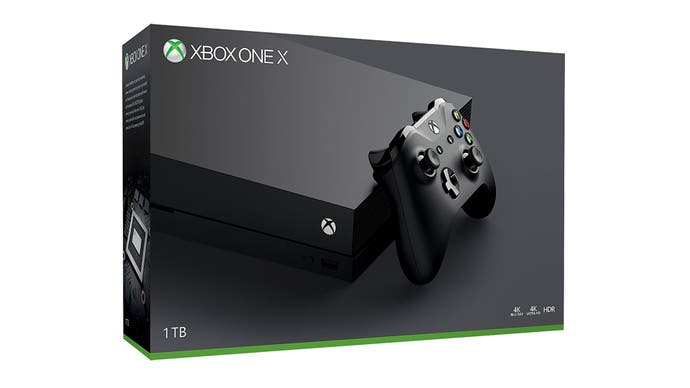 Update: Stock of the games seem to be going in and out, which can make it harder to claim this deal with everything in the basket. As an alternative, you can add an Xbox One X to your basket along with The Evil Within 2, Wolfenstein 2 and an extra controller and your total will come out to £436.
Original story: Fancy picking up a big, shiny 4K box with which to play all those 4K video games you've heard so much about? You can get yourself a bit of a steal of a bundle right now by heading to Tesco Direct today.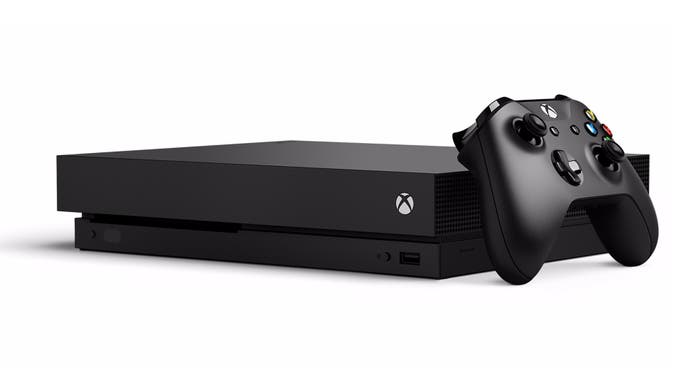 There, you'll find the Xbox One X priced up at its regular £449, albeit with free click and collect if you fancy it. Look closer, however, and you'll see that you can add six games and an extra controller to your basket and the whole lot will be added for free on top of the price of the console.
Add Halo 5: Guardians, Wolfenstein 2, The Evil Within 2, Dishonored 2, Doom, Fallout 4, and an Xbox One Wireless Controller to your basket alongside the Xbox One X itself, and you will be able to get the entire bundle for £449. Needless to say, that's quite a saving and quite the stack of games to start you off with.
Granted, the majority of these titles are Bethesda ones that see regular discounts to around £20 each, but even that wireless controller will normally set you back around £50 on its own. You'll still need to drop £450 to get the set but it's a much better deal to pick everything up to this way, it's also one of the best bundle offers seen since launch.
Meanwhile, if you fancy stopping by Jelly Deals, you'll find today's best deals, which include Persona 5 for £24, Skyrim on Switch for £33, and more.