Get an Xbox controller and PC adapter for just £46
For use on both Xbox One and PC.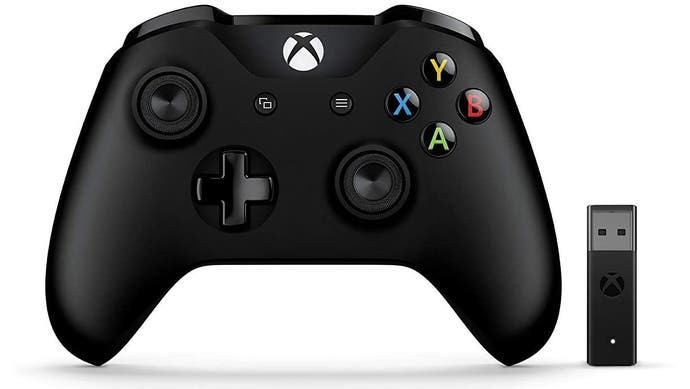 Amazon is currently offering a great price on an Xbox controller and the Wireless Adapter for PC bundle. You can get both for £46.
With official Xbox controllers often floating between the £40-£50 mark and the Wireless Adapter usually setting you back around £20 by itself, it's a terrific deal for the pair. Even more so if you prefer playing certain games on your PC with a controller in hand instead of a mouse and keyboard.
On top of that, Digital Foundry put the Xbox controller in the top spot in their roundup of the best controllers for PC.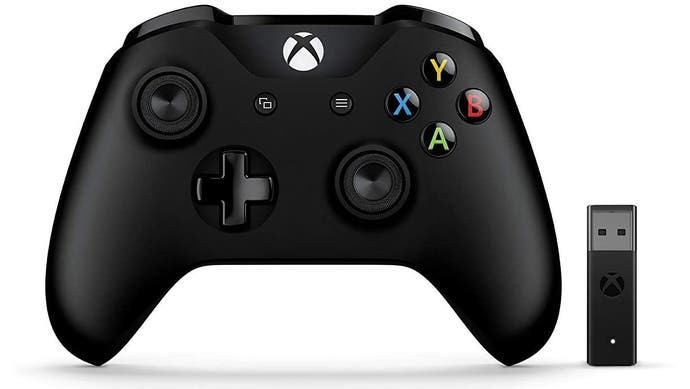 It's worth pointing out that if you do buy this bundle, you can also get 40 per cent off three months of Xbox Game Pass Ultimate or Xbox Live Gold with your purchase. Details on the promotion can be found on the product page, just remember to buy them at the same time if you want to take advantage of it.
---
After more Xbox offers? You can find many more over at Jelly Deals. We've got our picks for the best Xbox One external hard drive, a look at where you can find the best Xbox Game Pass Ultimate deal and everything you need to know if you're looking for Xbox Series X/S stock.
---
Separately, you can also get three months of Xbox Game Pass Ultimate with one month free for £32.99 right now. Annoyingly, it's not as good as the usual deal that Microsoft likes to run every now and then with an extra three months, so definitely don't rush into it unless your subscription time is running low.