GeForce Now's sneaky iOS Safari workaround available to try
And Fortnite is in the works.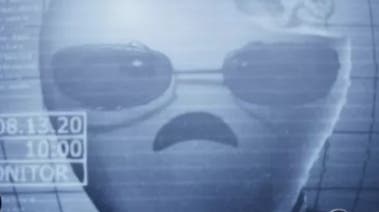 GeForce Now has launched a beta version of its game-streaming service you can play on iPhone and iPad within Apple's Safari browser.
This option acts as a workaround to Apple's policy which forbids separate apps that stream their own games, and which has also blocked an iPhone launch for Microsoft's xCloud.
Apple has said it wants to ensure games people play on iPhone and iPad are released through its own App Store, which allows games to be rated and reviewed before launch, and also allows Apple to take its cut.
Streaming games directly from within a browser gets around all that - and it's something both Microsoft and GeForce Now have both previously said they are investigating to circumvent Apple's restrictions.
For now, you can play a handful of GeForce Now games on iPhone and iPad while the service is beta tested. These include Trials Rising, Runescape, Elite Dangerous, Poker Club, Bridge Constructor: The Walking Dead and Bee Simulator.
But this is also how Epic Games is planning to relaunch Fortnite on iPhone while its ongoing and increasingly messy legal battle with Apple continues.
"Alongside the amazing team at Epic Games, we're working to enable a touch-friendly version of Fortnite, which will delay availability of the game," GeForce Now said today.
"While the GeForce Now library is best experienced on mobile with a gamepad, touch is how over 100 million Fortnite gamers have built, battled and danced their way to Victory Royale. The teams are looking forward to delivering a cloud streaming Fortnite mobile experience powered by GeForce Now. Members can look for the game on iOS Safari soon."
GeForce Now is free to try, although you're limited to one hour session lengths. Paid tiers unlock extended sessions and RTX.