Gear of War 4 open beta detailed
Early access for Gears Ultimate Edition players.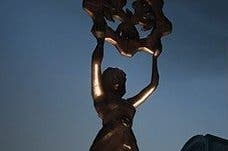 Gear of War 4 will host a lengthy multiplayer beta next month.
Early access to the test will begin on 18th April for anyone who has played Gears of War: Ultimate Edition on Xbox One or Windows 10.
Players will be sent Gears 4 beta access tokens in waves beginning from that date.
Microsoft will then throw open the beta's doors to all Xbox Live Gold subscribers from April 25th - Gears Ultimate owner or not.
The test will then conclude for everyone on 1st May.
Microsoft has said that the beta test will only be for Xbox One. But could the company still have a Windows 10 version up it's sleeve?