Gauntlet reboot gets a new release date
And a new gameplay video.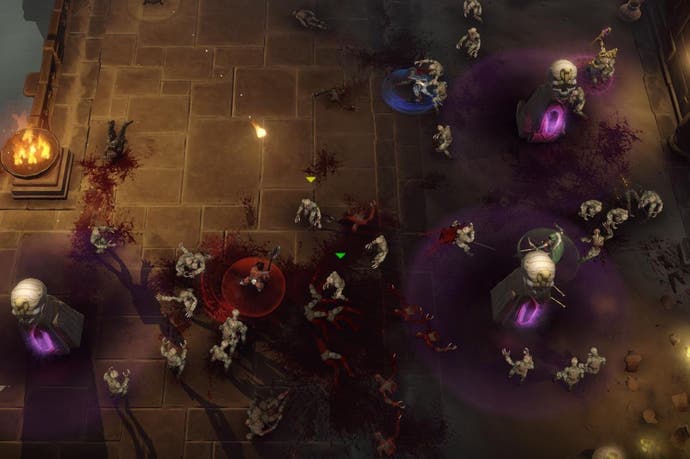 The Gauntlet reboot launches on 23rd September 2014, publisher Warner Bros. has announced.
It's been delayed a few weeks - it had been due out on 3rd September - giving developer Arrowhead Game Studios (Magicka, Helldivers) the time needed to "fine-tune details in order to bring gamers an even more robust multiplayer experience".
Gauntlet is due out on Steam for Windows PC. In 2015 it will support Valve's SteamOS and Steam Machines, Warner added.
As a fillip, those who have pre-ordered the game get an extra in-game item, The Spawn of Kerthull. This is a Wizard's Robe made from dead imps, who are children of the greater demon, Kerthull. On trend, then.
The new Gauntlet is described as a "completely modernised" action RPG. It comes as part of the launch of WB Games Vault, a direct-to-digital portfolio that will deliver paid games based on Warner Bros. and Midway brands. As with the original, in the rebooted Gauntlet you select from four fantasy characters: the Wizard, Warrior, Valkyrie or Elf.
A new gameplay video is below.