Gauntlet-esque co-op action RPG Hammerwatch gets a demo
Lets you play the game's first act with three classes.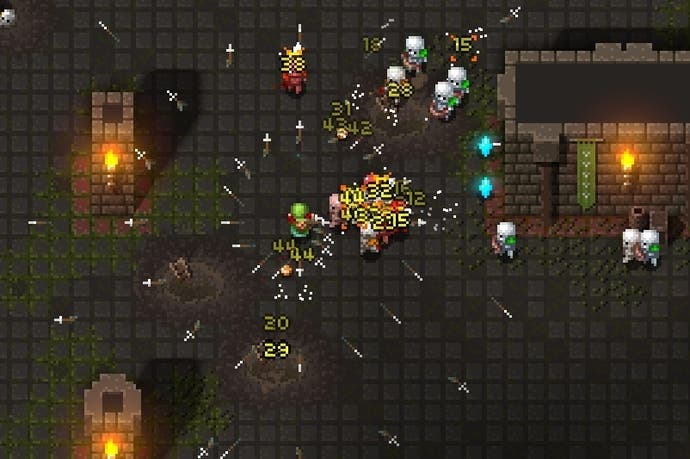 Upcoming indie co-op dungeon crawler Hammerwatch now has a beta demo available detailing the game's first act.
The demo allows you to play as three of the game's four classes with local and online co-op options as well as controller support. This opening act contains the game's first boss along with plenty of secrets, vendors, and bonus areas. It's still a beta, however, so some bugs are to be expected - and not just the beetles that you slay in its early goings.
Hammerwatch is due out Q2 of this year on PC, Mac and Linux. Download the demo on the game's Steam Greenlight page and if you like what you play, give it a vote.