GAME's No Man's Sky pre-order bonus lets you wear Xbox One logo on your head
Looking cross.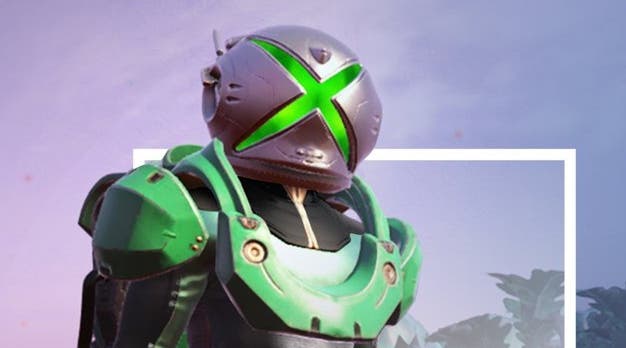 It will have taken two years for No Man's Sky to finally land on Xbox One, but when it does arrive you'll be able to cosplay as the Xbox console logo.
Pre-order the space-set survival sandbox at UK retailer GAME and you'll get a couple of bonus items, including the Xbox green XO Suit, a handy gun and 10k units of currency.
It seems like this offer is only available when pre-ordering the physical edition at GAME in the UK (there's no word on other outlets in other countries).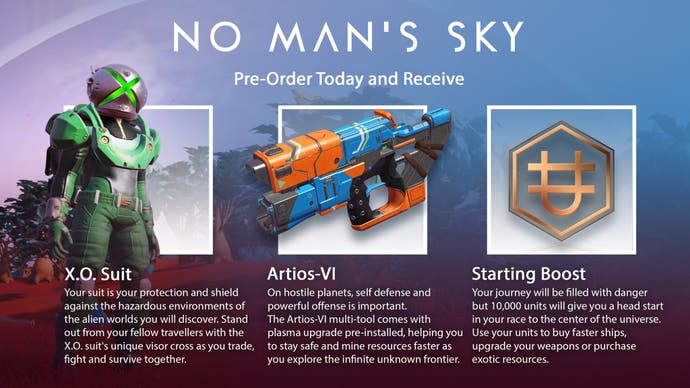 Bizarre.
The version of No Man's Sky which will launch on Xbox One this month - on Friday, 27th July - includes the game's upcoming big mutliplayer update, dubbed "Next". This will download through your internet pipe to PlayStation 4 and PC owners a few days earlier, on 24th July.
Next adds full multiplayer functionality to the game to realise "the potential that everyone's always seen in No Man's Sky", according to creator Sean Murray. Two years on, that would be nice.