GameCube Zelda-like Sphinx and the Cursed Mummy is on its way to PC
Perfectly preserved.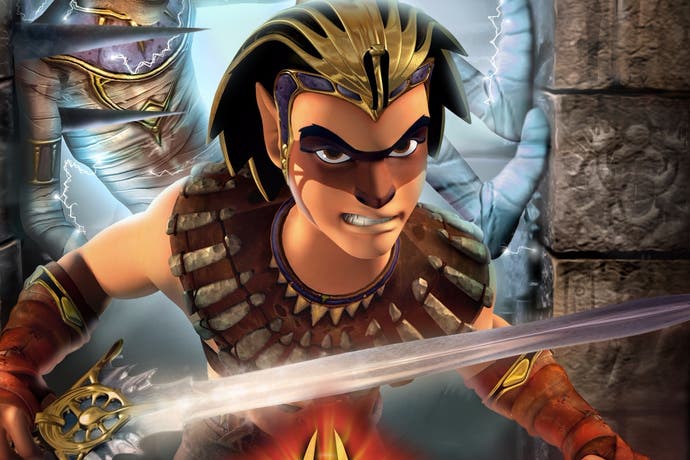 Enjoyable GameCube-era Zelda-like Sphinx and the Cursed Mummy is heading to PC on November 10th, publisher THQ Nordic has announced.
Sphinx and the Cursed Mummy first released on GameCube, PlayStation 2, and Xbox back in 2003. It was developed by sadly-now-defunct UK studio Eurocom and delivered a solidly engaging slice of Zelda-style third-person action and puzzling - all set in a vividly designed fantasy version of Ancient Egypt.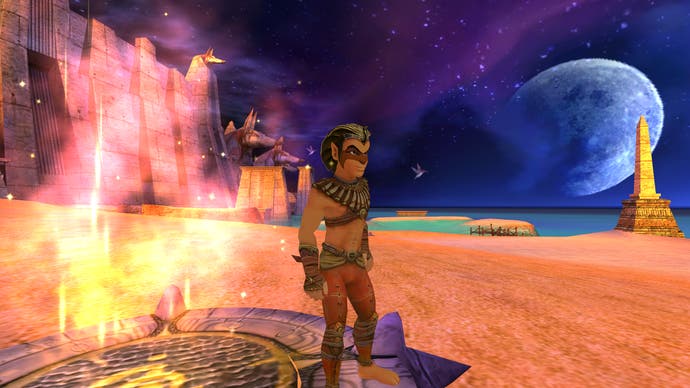 The entire experience was built around its two titular heroes - the teenaged Sphinx, and his bandaged pal The Mummy - each offering a distinct style of play. Sphinx favoured boisterous combat, while The Mummy's segments focussed on cerebral challenges and stealth.
Running through the release notes, it looks like THQ Nordic's PC version is pretty fully featured. It supports arbitrary resolutions and widescreen (HD, 4K and beyond), native multi-sampling anti-aliasing and anisotropic filtering, and runs at 60 frames per second. The game can be played with Xbox-style controllers and offers full keyboard and mouse support.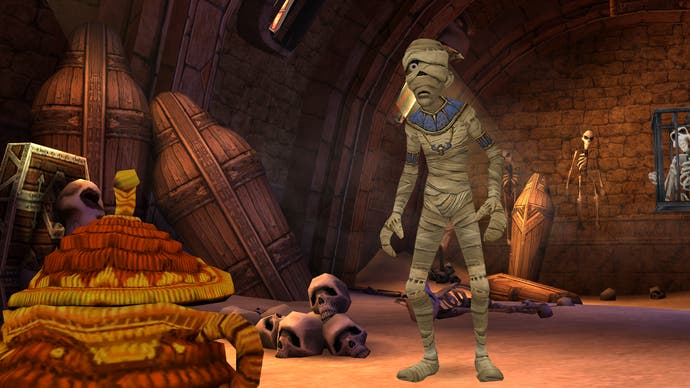 Elsewhere, there are visual tweaks for the benefit of modern eyes - including HD textures and repainted GUI elements to avoid HUD stretching at different resolutions - and THQ Nordic has even based the PC update on the original PAL edition of Sphinx and the Cursed Mummy, to avoid the notorious save-game bug seen in the NTSC version.
Sphinx and the Cursed Mummy will be compatible with PC, Mac, and Linux when it launches on November 10th, and will cost £13.99, or $14.99 USD for those over yonder.