GAME to close 35 stores
Plus, Gameplay.co.uk to be taken offline.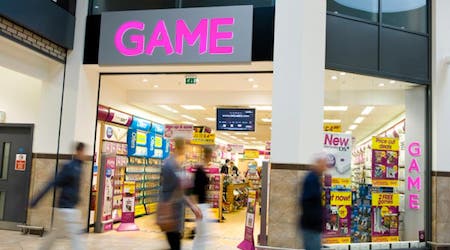 Beleaguered high street retailer GAME is to shut 35 stores as part of a restructuring drive, according to MCV.
A spokesperson commented that it has a "detailed plan to help customers move to another local store or online" and hopes to redeploy staff where possible.
The chain currently has 610 outlets, which it intends to reduce to 550 by Christmas 2013. These latest closures are a part of this.
It's also closing down its Gameplay.co.uk online store. From 1st March all customers will be redirected to Gamestation.co.uk instead.
"So that all of our customers can enjoy the benefits of the new online platform that we launched last year, Gameplay customers will be served through Gamestation.co.uk from March 1st 2012, including customer support for their purchases," said the spokesperson
"All new orders will be directed through gamestation.co.uk from that date. We're talking to our customers who access our online community through Gameplay about this today, and look forward to welcoming them to the growing community at gamestation.co.uk."
The retailer is in the midst of some well-documented financial difficulties after it lost credit insurance with its banks. This has led to many new releases not being stocked.
GAME Group Marketing Director Anna-Marie Mason discussed its predicament with Eurogamer at length yesterday.