Game Freak's debris-manipulating platformer Giga Wrecker is heading to consoles
Due on Switch, Xbox One, and PS4 "later this year".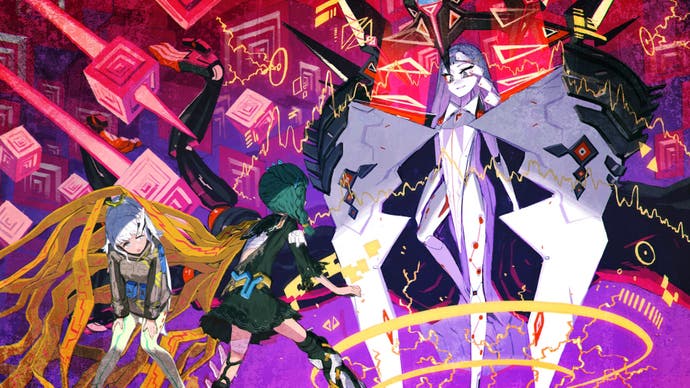 Pokémon developer Game Freak's 2D puzzle platformer Giga Wrecker Alt. is heading to Switch, Xbox One, and PS4 "later this year", publisher Rising Star Games has announced.
Giga Wrecker, which initially launched on PC in 2017, follows the adventures of Reika, an ARCHE-imbued girl (that's short for ARms Creating and Handling Effect, if you were wondering) with the power to turn debris into weapons and tools.
Gathered detritus can, for instance, be transformed into a giant blade used to topple bits of the environment, into giant platform-like blocks for reaching higher areas, into navigable spikes that can be jammed into walls, and more. By combining these skills, players can pummel evil robot armies and explore Giga Wrecker's labyrinthine, strikingly designed world.
Game Freak's action adventure (which, I'll be honest, completely passed me by on its original release) seems to have been well-received on PC - it's amassed a Very Positive rating over on Steam, for instance - and the developer's incoming console version will build on the core game in a number of ways. Giga Wrecker Alt. will include 20 new campaign puzzle stages, a new non-playable companion character designed to assist players that get stumped for a period of time, improve localisation, plus an Ironman mode with five times the usual damage.
There's no set date for Giga Wrecker's arrival on consoles just yet, but Rising Star says it'll be available digitally on all platforms, and that a physical edition will be releasing - courtesy of Limited Run Games - on PlayStation 4 and Switch.