Game Changers: making Valorant esports inclusive for women
How Riot's all-female esports programme is changing the game.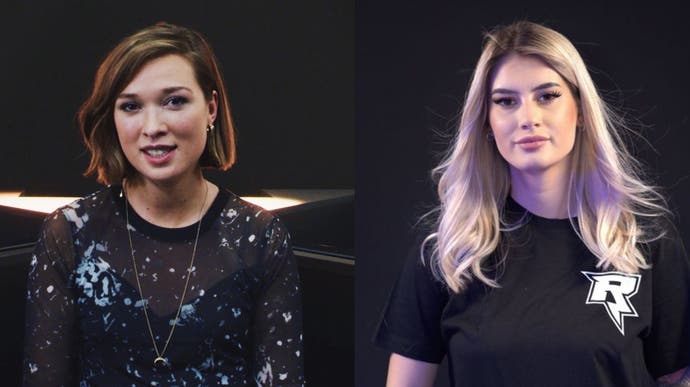 "Even from a young age, I always knew I wanted to work in esports," says Daniela "Jupi" Gradl. Gradl is a Valorant player and member of the RIX.gg Lightning team. "Game Changers has not only given me that opportunity, but the opportunity to play professionally full-time, which is like a dream come true."
Even as the video games industry becomes more diverse - both the stories told and the people making them - esports has remained a male-dominated world. But slowly that's changing and Riot's Game Changers programme is at the forefront.
"Valorant's competitive community is diverse and incredibly global, with a significant portion of our competitive players being women, and yet the lack of support for these women going pro was, and still is, an obstacle we needed to overcome," says Vera Wienken, senior brand manager and VCT Game Changers EMEA lead for Riot Games. "Game Changers exists to combat these obstacles, it exists for women who are here to stay."
Game Changers is an accelerator programme for women in esports, creating opportunities for exposure that empower women playing Valorant. "It helps create a true reflection of our vibrant, diverse community," says Wienken. "And the truth is, this is just as important for players as it is for esports organisations looking for the next generation of world-class talent to join their rosters."
The initiative has three aims: to educate, elevate, and engage.
As Wienken explains: "We educate by highlighting the diversity of our burgeoning community, making those players more visible to the wider fanbase and then kickstarting their path to pro through the Game Changers programme. We elevate those who have shown dedication to this path, showcasing their skills to teams and organisations looking to sign more women to their rosters, especially through programmes such as the Women in Games incubator. We engage as a company by creating safe spaces for women to develop their skills, build their brand and go on to compete on big stages."
Since September 2021, four major Game Changers EMEA tournaments have been produced, with almost 60 top teams taking part. The first Valorant Champions Tour (VCT) Game Changers EMEA Series had a peak viewership of 22,000 people, and over 189k hours watched.
"I couldn't be more proud about our first achievements," says Wienken. "It's awesome seeing these women competing on such a high level and vocalising their dedication and positive feedback publicly."
Valorant itself already has a diverse playerbase, something Wienken attributes to its diverse cast of playable characters. She's also keen to note that Game Changers isn't a marketing tool to increase the game's popularity. Instead it's a "much-needed platform aimed towards the women in our existing community, giving them the much-needed opportunity to compete at a higher level".
Gradl is one of many players to benefit from the programme.
"When Game Changers EMEA was first announced, my team and I immediately decided to sign-up, and the organisation gave us their full support, including a coach and a full training schedule to help us sharpen our skills," she says. "This allowed us to fully focus on our goal to succeed within the tournaments and strive to come out on top.
"Game Changers and other tournaments have been a major success in creating opportunities and exposure for women and marginalised genders within Valorant. Prior to their inception, I feel the support was underwhelming and something definitely needed to change.
"For me, that's exactly what Riot has done. They have given us the most amazing and safe space for women to showcase their skills and compete to be the best."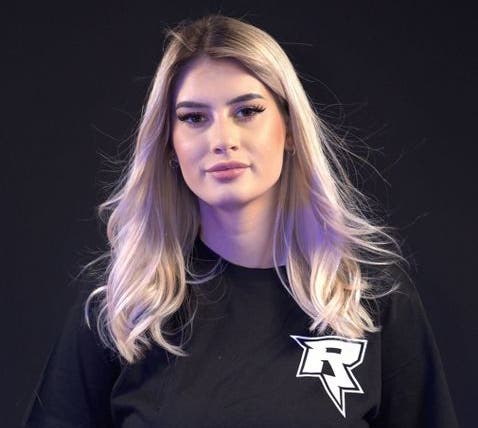 As the programme has evolved from its beginnings in the North American circuit in early 2021 to the EMEA region, its impact has been tangible. Some of the world's biggest esports organisations have since signed all-female Valorant teams, including G2, Tenstar, and Alliance.
Wienken says that support amongst players online is increasing regardless of gender. Game Changers also presents an opportunity to source feedback from female players through in-depth focus group sessions, to "help us further our ambitions for the title and give us a holistic look at where we can improve the ecosystem to ensure women feel supported."
It means that esports tournaments are beginning to reflect the diverse playerbase of the games. "It's important to build products like [Game Changers] which not only provide women with a platform of their own to showcase their skills, but also help accurately reflect the diversity of the game's community," says Wienken.
"Esports is a great way to help shorten the divide between genders in competitive play, and it's been exciting to see the success of Game Changers and what this success could lead to in the future."
That goes for broadcasters too. Last year the VCT had more women involved in its broadcasts compared to similar esports circuits (including the likes of Yinsu Collins, Pansy, Potter, Beatriz "Kaquka" Alonso and JessGoat). Plus Game Changers has partnered with groups like Galorants - an all-female Valorant community - to create and promote monthly tournaments, providing further spotlighting.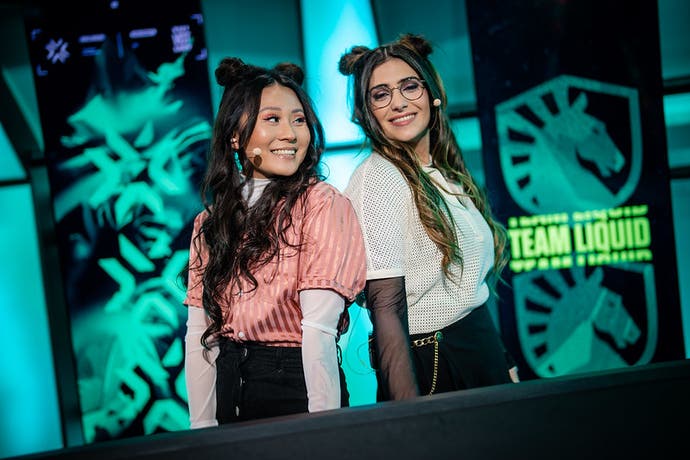 There remain some limitations, however. One of those is in salaries - women esports players earn significantly less than men. According to a study by betting community OLBG, women earn 7877 percent less than men across all games. Where the top male esports player Johan "N0tail" Sundstein has earned $7,183,918, the equivalent top female player Sasha "Scarlett" Hostyn has earned $415,691.
As Wienken explains, it's the individual team organisations that set salaries, but she recognises that Game Changers has a responsibility to provide opportunities to ensure the long-term success of women in esports.
"Our investments into training programs and new events have led to the signing of dozens of rosters across the world, providing financial rewards to new competitors," she says. "These programs, along with policy changes that incentivise teams to invest in their Game Changer's teams, are a direct path to ensuring that as Valorant grows, the opportunities and rewards for all of our players continue to grow as well."
Game Changers EMEA was also criticised for not including marginalised genders in its circuit, differing from its US counterpart. That meant that non-binary players were unable to participate, due to legal and cultural differences in countries where marginalised genders aren't recognised.
"Our safe space policy is designed to protect the interests of all EMEA participants - including those from marginalised genders - and ensure we do not endanger the privacy of local players," says Wienken. "We recognise this doesn't allow us to be as inclusive as we would hope to be and will continue to evaluate these systems in the future."
There's a long way to go, then. But Gradl is thankful for Game Changers and hopeful for the future.
"Although Game Changers has been incredibly successful, more opportunities to create exposure and platform women within esports will ultimately help drive more women into the space," she says. "The creation and continuation of both high level and mixed level tournaments might also help new players find their own path to pro, and convince those wanting to compete even if they felt they couldn't in the past."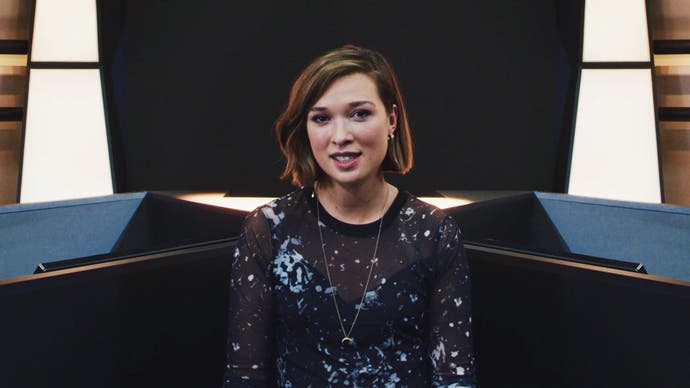 And as Wienken explains, there are big plans for the future. This year, Game Changers is introducing an EMEA Academy for new teams to compete in a safe space in up to six tournaments throughout the year.
She's also anticipating even higher numbers for its 2022 circuits. Already, 80 teams signed up for the first Game Changers EMEA Series of the year, with 50 percent of players being brand new.
"While it's great to see familiar faces returning to the competition, our goal with Game Changers is to inspire more women to compete professionally in Valorant, so having such a high ratio of new players for the first tournament is a great indicator that the programme is doing what it's meant to do," she says.
The ultimate goal for Game Changers is for it to not even need to exist.
Says Wienken: "In the end, our vision would be to see these amazing women compete on the VCT Main Stage in the coming years, and have an overall diverse esports ecosystem. A future where a player is solely judged on their skills, not their gender, and the concept of a 'women's team' is thrown out the window. Game Changers exists now, so that hopefully it won't need to exist in the future."
Until then, Game Changers is truly focused on expanding the visibility of women in esports. "This is only the beginning," says Wienken. "These players are showing that they're not just here to stay, we are here to slay."