GAME Australia falls into administration
Diablo 3 pre-orders cancelled, no refunds given.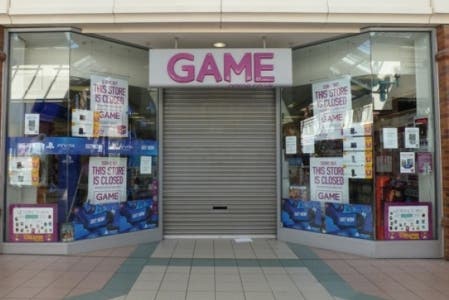 GAME Group's Australian business has entered administration. Shops will remain open for the time being.
Staff were told they wouldn't be stocking huge new PC release Diablo 3 due to payment issues with shipping companies, Kotaku Australia reported. A subsequent email from GAME Australia's head office announced that administration had been entered.
Customers with pre-ordered of Diablo 3 at GAME Australia are being contacted via text message, and told they will not be able to pick up their copy, nor will they have their pre-order deposit refunded.
"Due to the appointment of an administrator to our business this morning, it is with regret that I inform you all that our stores will not be receiving any stock of diablo 3 (sic)", the text message read. "Because of this, we regrettably will be unable to fulfill any pre-orders. Also, we will be unable to refund any deposits paid towards a pre-order of diablo 3. If you need any more info, please email customerrelations@game.com.au"
GAME Australia legally must withold refunds while in administration. Customers who are owed money can become unsecured creditors if they register with administrator PricewaterhouseCoopers, The Verge explained.
But you'll likely be placed at the bottom of a to-be-paid list - below the more substantial sums owed to banks, lenders and employees.
"Initially we will continue to trade all stores, operating these on as close to a 'business as usual' mode as possible whilst we get a clearer understanding of the current state of the business and actively pursue options to secure its future," PricewaterhouseCoopers spokesperson Kate Warwick stated.
"Prior to our appointment, the company's management had been exploring interest in investing in the business with a number of parties and we will look to see whether this interest can be harnessed to continue the business or part of it through the voluntary administration process."
Stock problems also preceded GAME UK's tumble into administration, although there was a month between the Mass Effect 3 no-show and administration itself.
The fate of GAME's down-under division has been a concern since that time, when GAME boss Paul Yardley stated the company was looking for a buyer for the Aussie business.