Funcom turns to "smaller, more focused online games" after The Secret World tanks
MMO inches over 200,000 sold mark. LEGO MMO in development.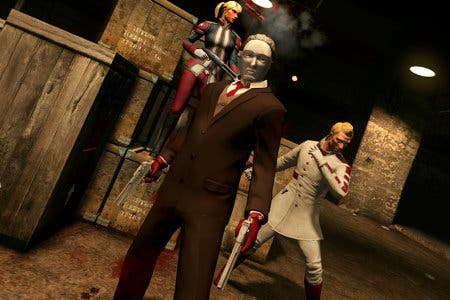 Funcom will now focus on making "smaller, more focused online games" after The Secret World tanked.
The Norwegian developer confirmed over 200,000 copies of the MMO have been sold since launch on 29th June. This was way below expectations. In its second quarter financial report Funcom reiterated its belief that sales of the game over a 12 month period will be less than half of what was predicted.
So, what went wrong? Funcom again pointed to the mixed review scores, saying they've "impacted sales of the game significantly". It also mentioned that its competitors, including Diablo 3, Guild Wars 2 and World of Warcraft: Mists of Pandaria, all announced launch dates in the run up to the release of The Secret World. "Diablo 3 and GW2 especially have gained more traction and momentum than expected," Funcom said.
As a result, Funcom is undergoing "large cost cutting measures" which includes layoffs across the entire business. This amounts to the loss of about 50 per cent of the workforce. "The Company are working towards ensuring that all of the live games as well as the company are cash-flow positive," Funcom said.
Now, Funcom will build "smaller, more focused online games" with "player-driven content" using its DreamWorld game engine. "Such games have shorter development time, and less upfront investment," Funcom said. "Examples are League of Legends, World of Tanks and Minecraft."
The first of these games is a free-to-play LEGO MMO based on the Minifigures line. It's described as "fast, fun and furious" and filled with LEGO style humour. The gameplay is based around collection and teaming up with friends and playing together.
But Funcom hasn't forgotten about The Secret World. It vowed to try to grow the number of subscribers by addressing key areas for improvement, including the combat and accessibility.