Sci-fi god game Maia launches on Kickstarter
Lowest reward tiers sold out, but £10 grants early alpha access.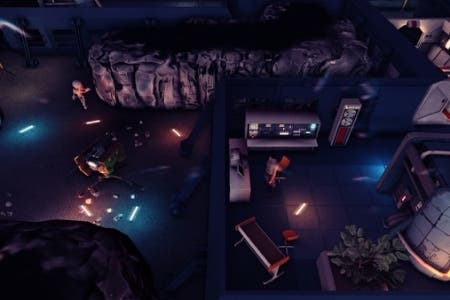 UPDATE: This article has been edited to remove the claim that Simon Roth worked on Frozen Synapse. We apologise to Simon and to Mode 7 Games for the error.
ORIGINAL STORY: Indie developer Simon Roth has taken his upcoming "Space colony management simulator" Maia to Kickstarter.
Maia is a god game heavily inspired by Bullfrog games of the 90s like Dungeon Keeper and Theme Hospital along with newer entries in the genre like Dwarf Fortress. It's also inspired by classic sci-fi authors such as Isaac Asimov and Douglas Adams, as well as 70s sci-fi films like Alien.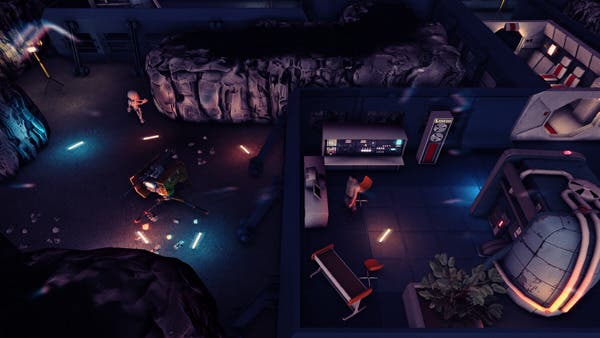 The game takes place on the planet Maia, which has recently been colonised by humans. Its surface was found to be "mostly harmless" and you'll have to construct shelters, mine minerals, set up defenses from hazardous wildlife, and even feed and entertain your populous.
It also features a first-person mode. Roth described it as "Dwarf Fortress but first-person, where you can dig and you can build things," to Eurogamer earlier this summer. Our Paul Dean looked into Maia in July where he called it "a fascinating game with a great deal of potential."
Roth announced that the game is already in early alpha and he'd like to have a playable build up by January for PC, Mac and Linux. The final game will be due in summer 2013 with indefinite updates being added monthly.
The lowest couple of reward tiers have already sold out, but £10 will get you early alpha access and the full game DRM-free upon release, while those who give £25 will be rewarded with the same plus a digital soundtrack and high-def wallpaper, and £200 will get you your digitised face in the game among all the lower-tier rewards.
Currently Maia is at £22,600 of £100,042 goal with 25 days to go until the 28th November deadline.
If it succeeds its stretch goal of £101,010, cats and dogs will be added to the game. £125,000 will bring a full single-player campaign and story, £130,000 a campaign editor, and £150,000 a robot editor.
Maia will ship in summer 2013. After that, development will continue indefinitely, with regular updates and batches of new content every month.