Frontier's cancelled Microsoft Zoo was an attempt to bring Zoo Tycoon to console
Press A to tease.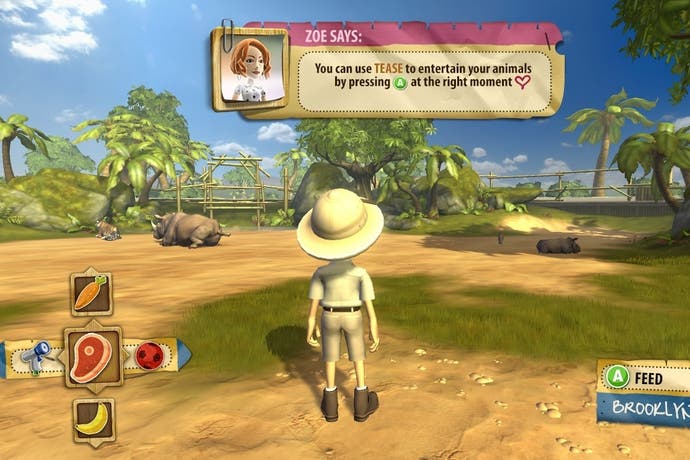 UPDATE: We've removed the image of Microsoft Zoo from this story following a copyright claim.
ORIGINAL STORY: There was once a game called Microsoft Zoo, made by UK studio Frontier Developments.
The senior GUI artist on the project revealed screenshots (now removed) of the cancelled attempt to bring Frontier's Zoo Tycoon franchise to console.
Microsoft Zoo was "part zoo creation and part animal interaction", framed by a third-person adventure, and helped lay the groundwork for Kinect launch title Kinectimals.
Images revealed today show an eye-catching family-friendly style. One shows how you were able to "tease" to entertain your animals by pressing the A button at the right moment.
Work on Microsoft Zoo halted when Microsoft began to push for games that would work with its Kinect motion sensor. Frontier's Kinectimals launched in November 2010 alongside the device. The studio followed that game up with Kinect Disneyland Adventures and Kinectimals: Now with Bears.
It is currently working on Elite: Dangerous, the crowd-funded instalment in the series co-created by Frontier boss David Braben.