Fox News uses BioShock Infinite logo to defend the homeland
"Glad to help, Fox. Glad to help."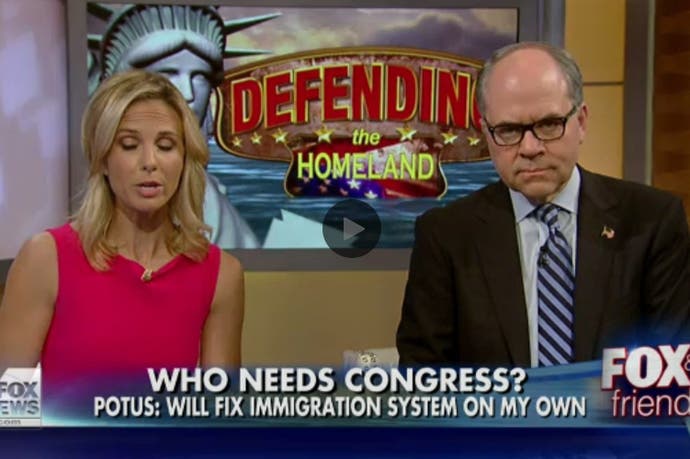 It looks like someone at Fox News has played BioShock Infinite - if a recent logo shown on US telly is anything to go by.
During a recent broadcast about immigration, Fox News displayed a logo, shown below, called "Defending the Homeland".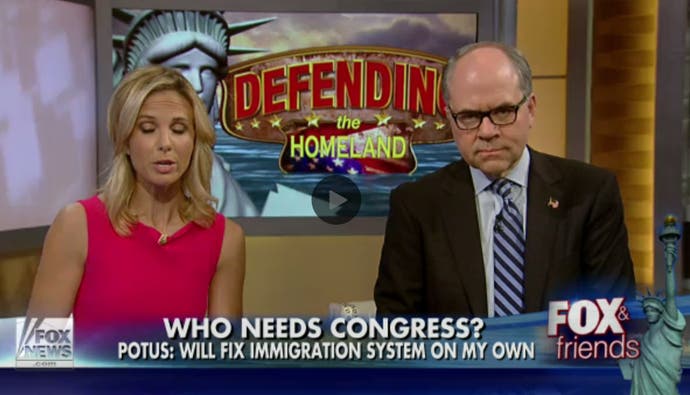 Look familiar?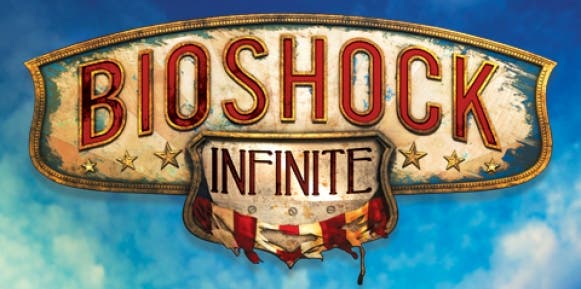 As Kotaku and others have pointed out, it looks a lot like the BioShock Infinite logo, above - so much so that designer Ken Levine addressed the matter on Twitter, calling it ironic.
It's not the irony of that Fox news thing that bothers me so much. It's the typesetting.

— Ken Levine (@levine) July 1, 2014
One of the central themes of BioShock Infinite is immigration. It features the Founders, a political party based on the floating city of Columbia that promotes ultra-nationalism and religious zealotry. The Founders' propaganda posters call for patriots to arm themselves against foreigners and anarchists.
The logo aired during a recent interview on "Fox & Friends" in which Governor Rick Perry invited President Obama to the Texas border to see the "immigration crisis" first hand.