Four years later, Shaq Fu: A Legend Reborn is finally coming out
UPDATE: Releasing in June.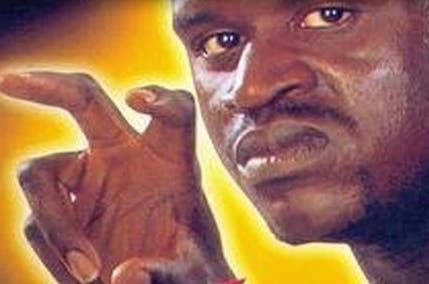 Update, 5/4/18: Saber Interactive has announced that the long-awaited (?!) Shaq Fu: A Legend Reborn will launch on PS4, Xbox One, PC, and Switch on June 5th.
To celebrate the comedy beat 'em-up's imminent arrival, Saber has released an appropriately outlandish animated announcement trailer - and there's even a colourful glimpse at some additional gameplay for the curious among you.
---
Original story, 15/2/18: Back in early 2014, I dimly remember writing about a sequel to '90s cult classic Shaq Fu being successfully crowdfunded, thanks to some guy pledging $4k to have lunch and a game of basketball at Shaq's house.
Now, almost four years later, the project is finally being released.
Shaq Fu: A Legend Reborn will arrive for Nintendo Switch, PC, PlayStation 4 and Xbox One this spring, after being picked up by Saber Interactive.
Like the original, this new game is a comedy beat 'em-up starring retired basketball legend Shaquille O'Neal.
The trailer below wryly acknowledges the cult nature of the game, and promises this follow-up will be "better than the old one".
If you never played the universally-panned 1994 original, it saw Shaq take on demons and mummies in an alternate version of Japan. It has become known for being a bit of a stinker. Let's hope this follow-up doesn't serve up more of the same.