Forza 4 car pack, pre-order extras detailed
Cover car unveiled, new features announced.
Limited copies of Forza Motorsport 4 will include a special car pack when the racer launches on Xbox 360 later this year, publisher Microsoft has announced.
The first production run of discs come with the following additional vehicles:
Ford Mustang GT Coupe 1965
Koenigsegg Agera 2011
Lexus SC300 1997
RUF RGT-8 2011
Tesla Roadster Sport 2011
Further exclusive vehicles are also being offered with pre-orders. Details of which outlets are offering which car have yet to be confirmed for the UK but you'll be able to pick up one of the following depending on where you shop:
Subaru Impreza WRX STI
BMW 1 Series M Coupe
Alfa Romeo Giulietta Quadrifoglio Verde
MINI John Cooper Works Clubman
Honda CR-Z EX
A limited collector's edition of the game is also in the works, though details of what will be included are still being ironed out.
The game's cover car has also been announced: the Ferrari 458 Italia.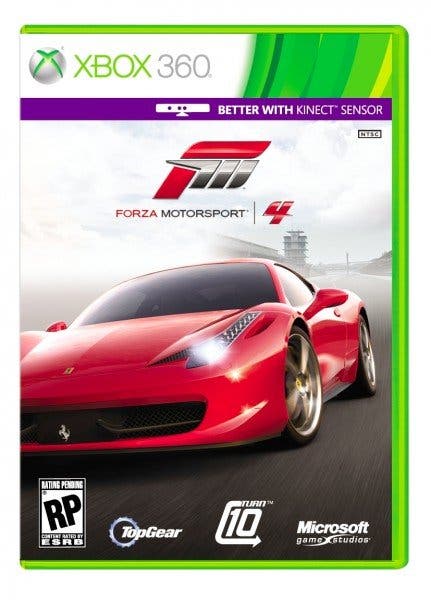 "The Ferrari 458 Italia was a perfect fit for the 'Forza Motorsport 4' hero car," explained developer Turn 10 Studios' creative director Dan Greenawalt.
"It has the ideal blend of style, creative flair, cutting-edge technology and power that makes it just as gorgeous to look at as it is thrilling to take to the track. We've worked closely with our partners at Ferrari to bring this amazing car to life in your living room."
Turn 10 has also announced a new feature for the game. Profile Import will automatically gift new cars and additional extras to you Forza 4 garage based on your player level.
Finally, if you spent hours creating intricate layers and liveries for your vehicles in Forza Motorsport 3 worry not – Turn 10 has confirmed you will be able to import those layers into the new game.