FortressCraft sales top 750k on XBLIG
1 million mark within reach for controversial world-builder.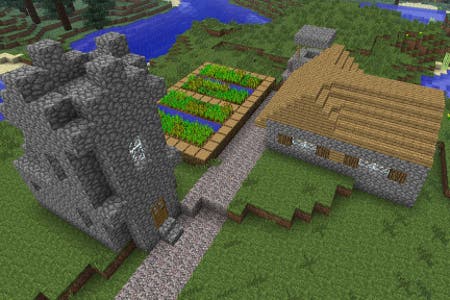 Controversial world-building game FortressCraft has just notched up its 750,000th sale on Xbox Live Indie Games, according to a Tweet from its developer Adam Sawkins.
A subsequent post added that it's on track to hit one million within the next 10 months.
Sawkins' game has been plagued by accusations that it's merely a Minecraft clone - a claim that he refuted in a recent interview with Eurogamer.
"You can spend ages creating amazing things in it, but Minecraft's never been about the creative aspect, any more than GTA is about making sculptures out of buses. Sure, you can do it, but the game doesn't lend itself to that, nor does it help you out," he argued.
"FortressCraft, on the other hand, has focused almost entirely on the creative aspect. It's a powerful Voxel engine; it allows complete creation and destruction of anything you want. It allows you to create high-resolution custom blocks, place them and then animate them. It has automated robotic minions to help take the grind out of creating something amazing."
Competition is on the way - the Xbox Live Arcade version of Minecraft finally launches on the system from 9th May.