Fortnite's next-gen visuals offer a real upgrade
Fishsti4K.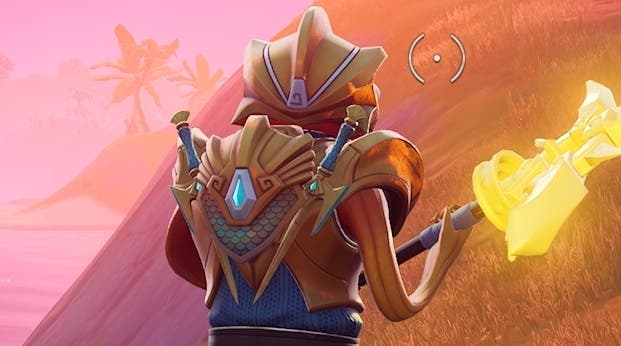 Of all the shiny games due to launch on next-gen consoles, one whose visuals I didn't think I'd end up praising was... Fortnite. Still, the visual upgrade available to play now on Xbox Series X is something to behold.
I'll preface all of this by saying my name is not Richard Leadbetter, and your Digital Foundry take on all this does not follow below. Instead, here's a few quick things I spotted since the game is now live and ready to play ahead of Microsoft's new console launch tonight.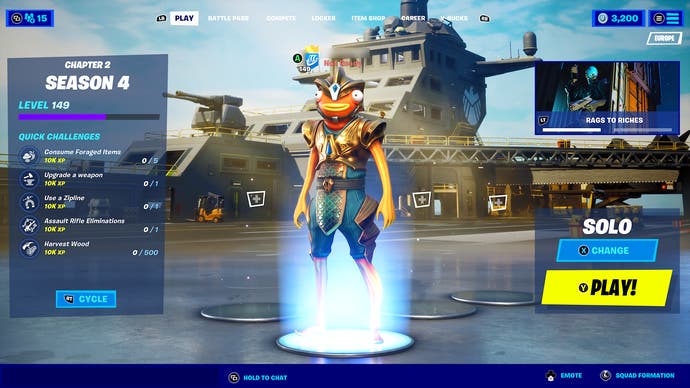 Right from the off, it's clear character models are now vastly improved. Atlantean Fishstick here now gleams, while Fortnite's new tech is clear to see on the polished plate and scales of his armour.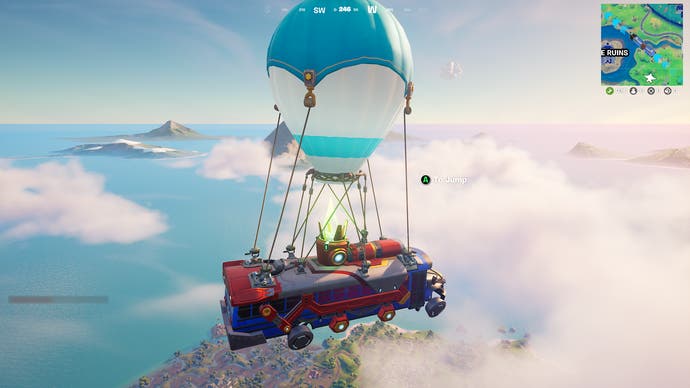 Loading into a match on Fortnite's battle bus you'll see the new volumetric clouds which catch the sunlight. Also, Galactus.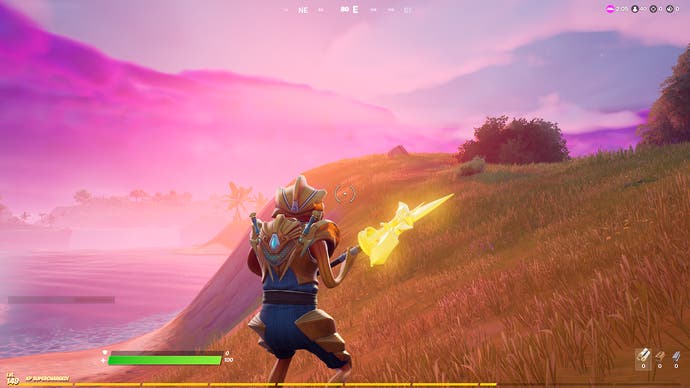 Sunsets have always been when Fortnite looks at its best, and that's never been more true. The bloom on Oro's glowing pickaxe has never looked better.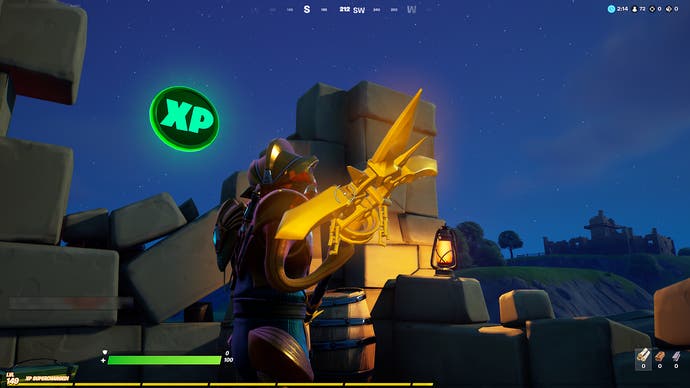 At night, light sources illuminate nearby objects, and your character.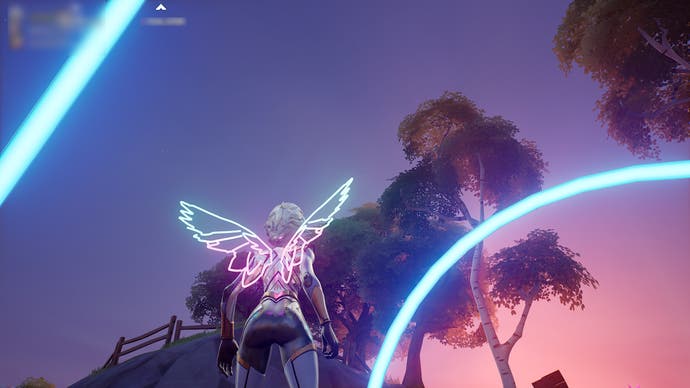 Click to embiggen the image above and you'll see how Storm's neon wing backbling reflects off her silver suit.
In-game objects are a lot crisper, with things like shop shelves rendered with their stock now in 3D. Foliage looks improved, and some of the game's water effects look lovely.
To put it bluntly, I have no doubt Epic Games is going to sell more cosmetics as a result.
Fortnite will of course also be available on PlayStation 5 the day Sony's console launches - later this week in North America, and on the 19th November here in the UK. Your account, progress and purchases all carry over.
The game's current Marvel season is set to wrap up at the end of the month with a live event showing the long-awaited arrival of Galactus, and the assembled Marvel heroes attempting to stop him.