Fortnite annual battle pass with exclusive skins leaked
UPDATE: Will now no longer be released... but Bao Bros. will.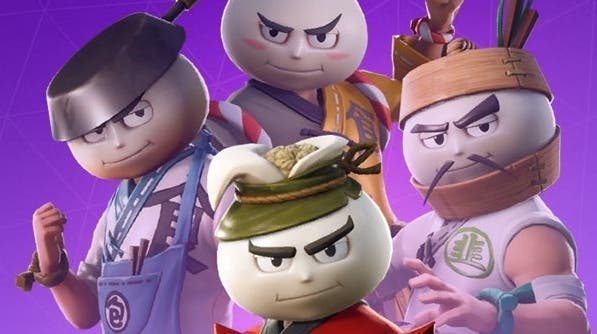 UPDATE 5.05PM: In a surprise move, Epic has cancelled its recently-revealed plans to release a Fortnite Annual Pass.
In a statement passed to Eurogamer this evening, the developer said it now had "no plans" to launch it.
And in an even bigger news for Fortnite fans, Epic has confirmed the release of its long-lost Bao Bros skin - which many have been waiting to appear in the game's daily shop for months.
"We've seen discussions around a 2020 Annual Pass as a result of data mining the v11.30 build," an Epic spokesperson told us. "Occasionally prototype features make it into our build that end up not being released. While the 2020 Annual Pass was considered, we have no plans to release it... unlike the Bao Bros."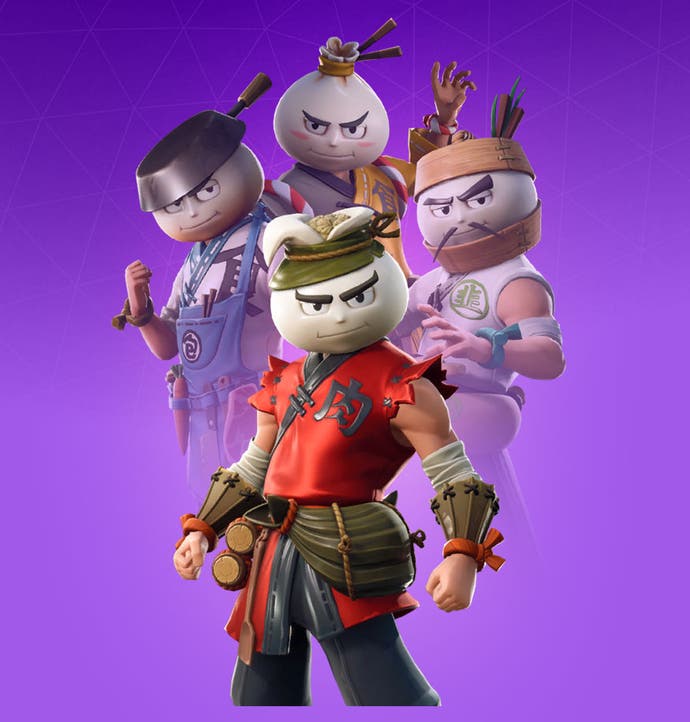 ---
ORIGINAL STORY 10.20AM: Fortnite looks set to shake up its traditional battle pass plans with an all-encompassing annual offering.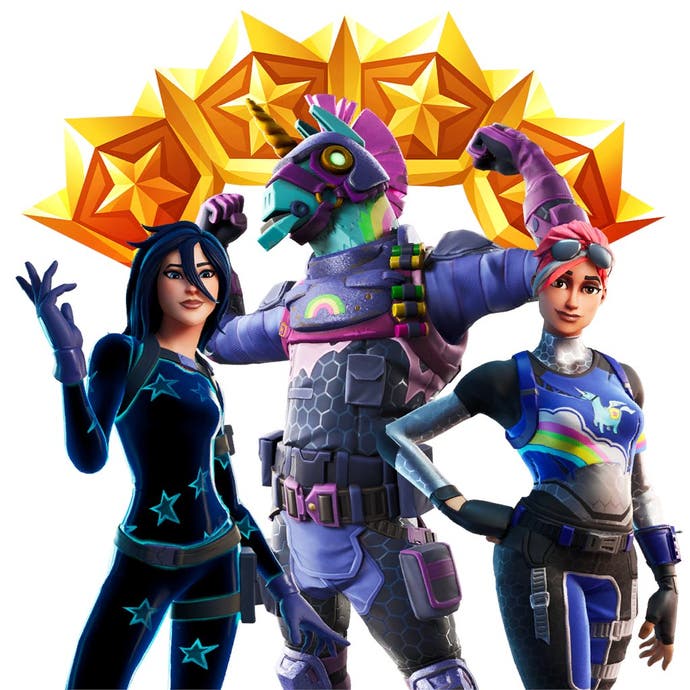 Files found within Fortnite's latest update (v11.30) relate to the "2020 Annual Pass", which grants access to all 2020 battle passes plus a smattering of other exclusives (thanks, Fortnite News).
You'll also get the more expensive battle pass "Battle Bundle" versions, which instantly unlock 25 per cent of their contents when you cough up a little extra.
"Purchase the 2020 Annual Pass and receive all upcoming 2020 Fortnite Battle Royale: Battle Bundles and 7 Annual Pass exclusive cosmetics," the Annual Pass description reads. "Battle Bundles unlock 25 per cent of content in each Battle Pass instantly upon release."
Likely to go on sale in time for Christmas, it sounds a clever way to give a year's worth of Fortnite - and for Epic to keep players locked in until Christmas 2020.
There's a Fortnite announcement due tonight at The Game Awards, which begins 1.30am early tomorrow morning. This may well be it!