Fortnite - Wildlife locations: Chickens, frogs and how to tame wolves and boars explained
How to hunt wildlife in Fortnite.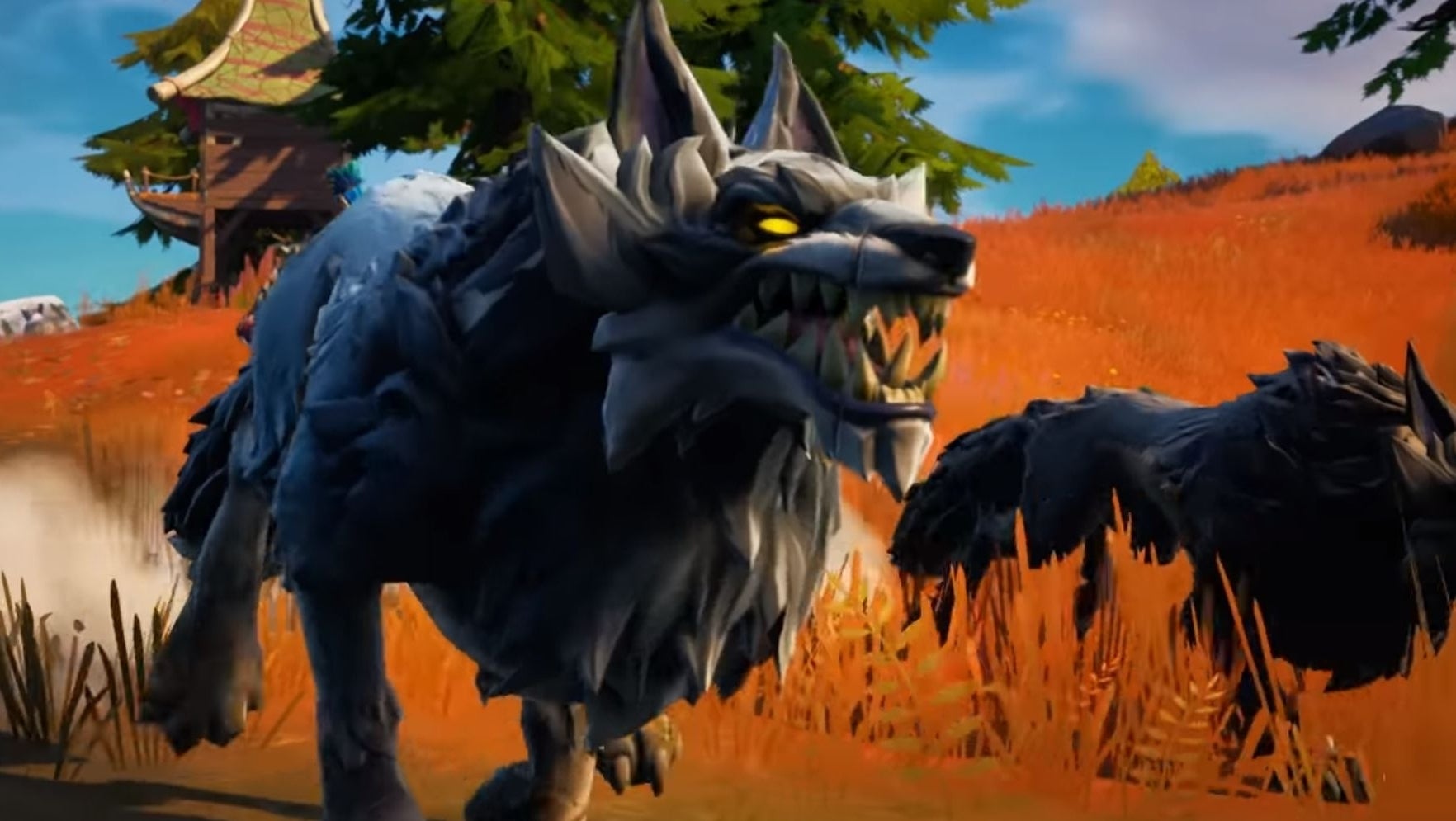 Wildlife was introduced into Fortnite at the beginning of Chapter 2 Season 6 and, as the name suggests, it finally brings animals to the island. Raptors have also made their way to the island, making them the first breed of dinosaur to appear in Fortnite.
We saw the introduction of fishing at the start of Chapter 2, but now you can hunt down boars, chickens, frogs and wolves for crafting items. You can even tame wolves and boars to be your animal companion throughout a match!
Wildlife can be found across the island, but certain creatures, like frogs, prefer certain locations to overs, so get ready to do some hunting!
On this page:
Wildlife and wildlife locations in Fortnite explained
Wildlife refers to the four animals you can now find wandering about the Fortnite map - boars, chickens, frogs and wolves.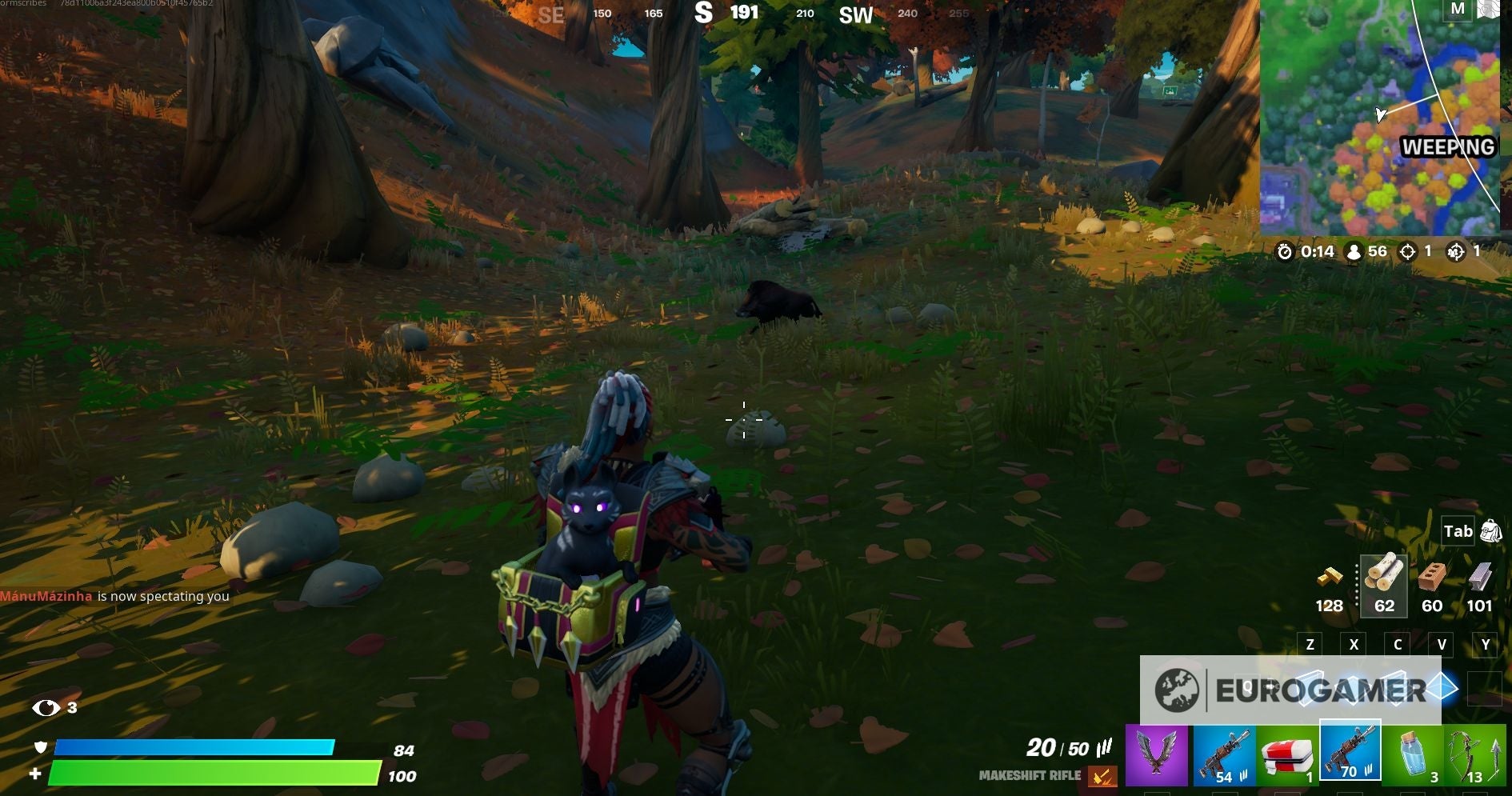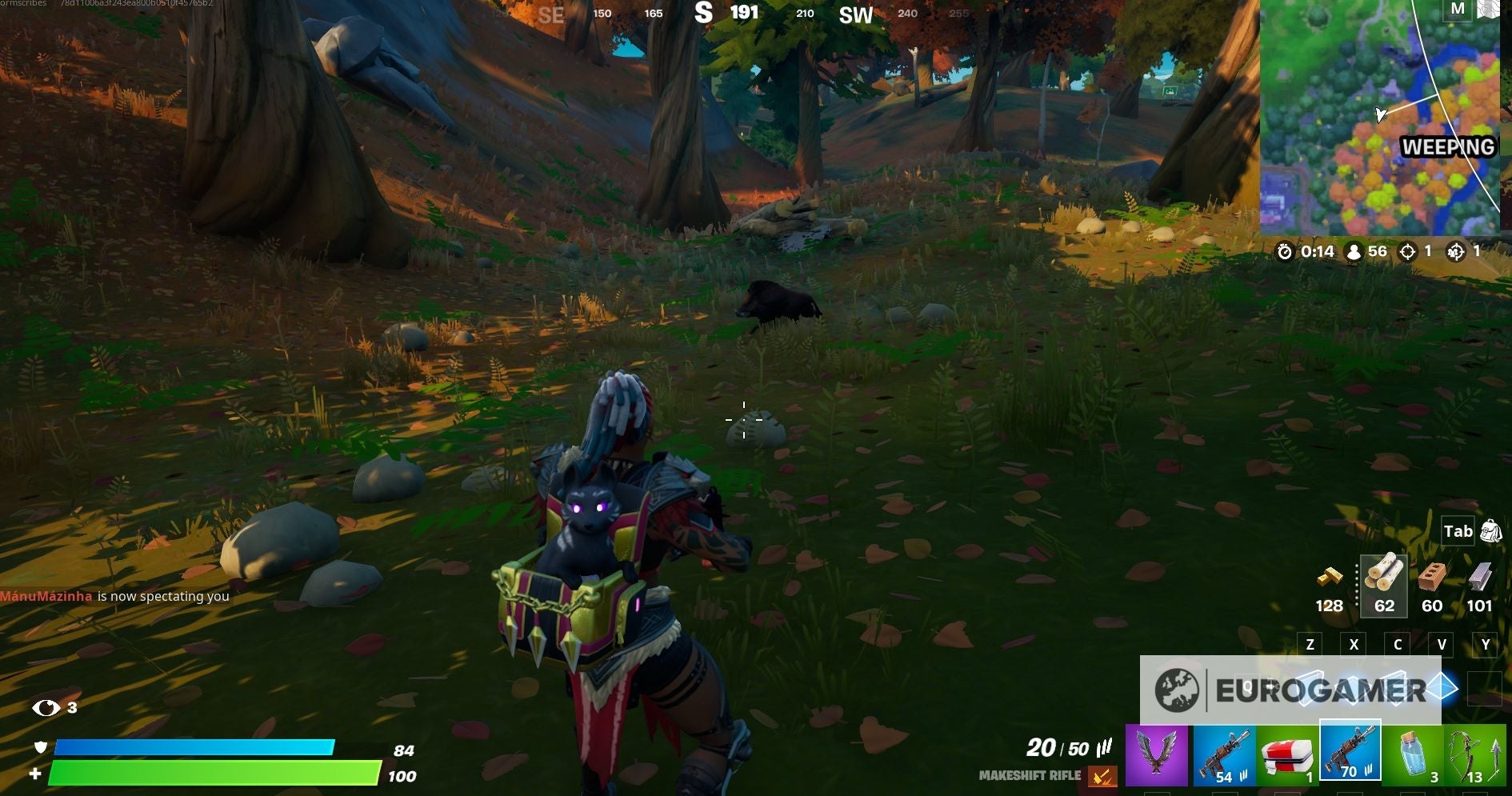 Hunting down and killing these animals will allow you to craft new items, such as the Hunter's Cloak, or upgrade weapons during a match. You can also tame both boars and wolves to provide yourself with some backup.
Wildlife can appear across the Fortnite map and, since they have the ability to wander, they might not always be in the same place every match. Still, if you're looking for an animal, we suggest heading to a wooded area, such as Weeping Woods, or one of the many unnamed wooded areas located across the island.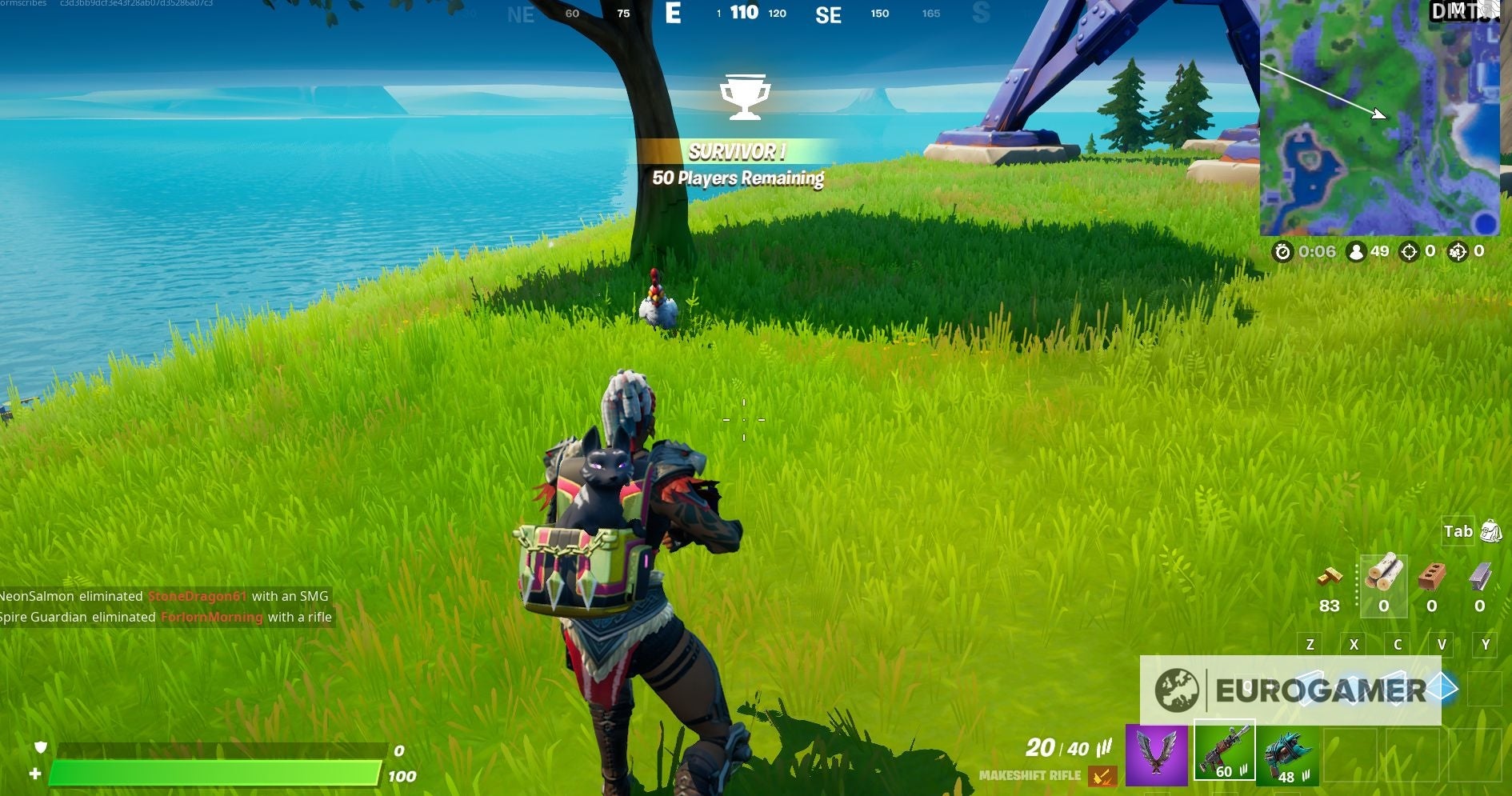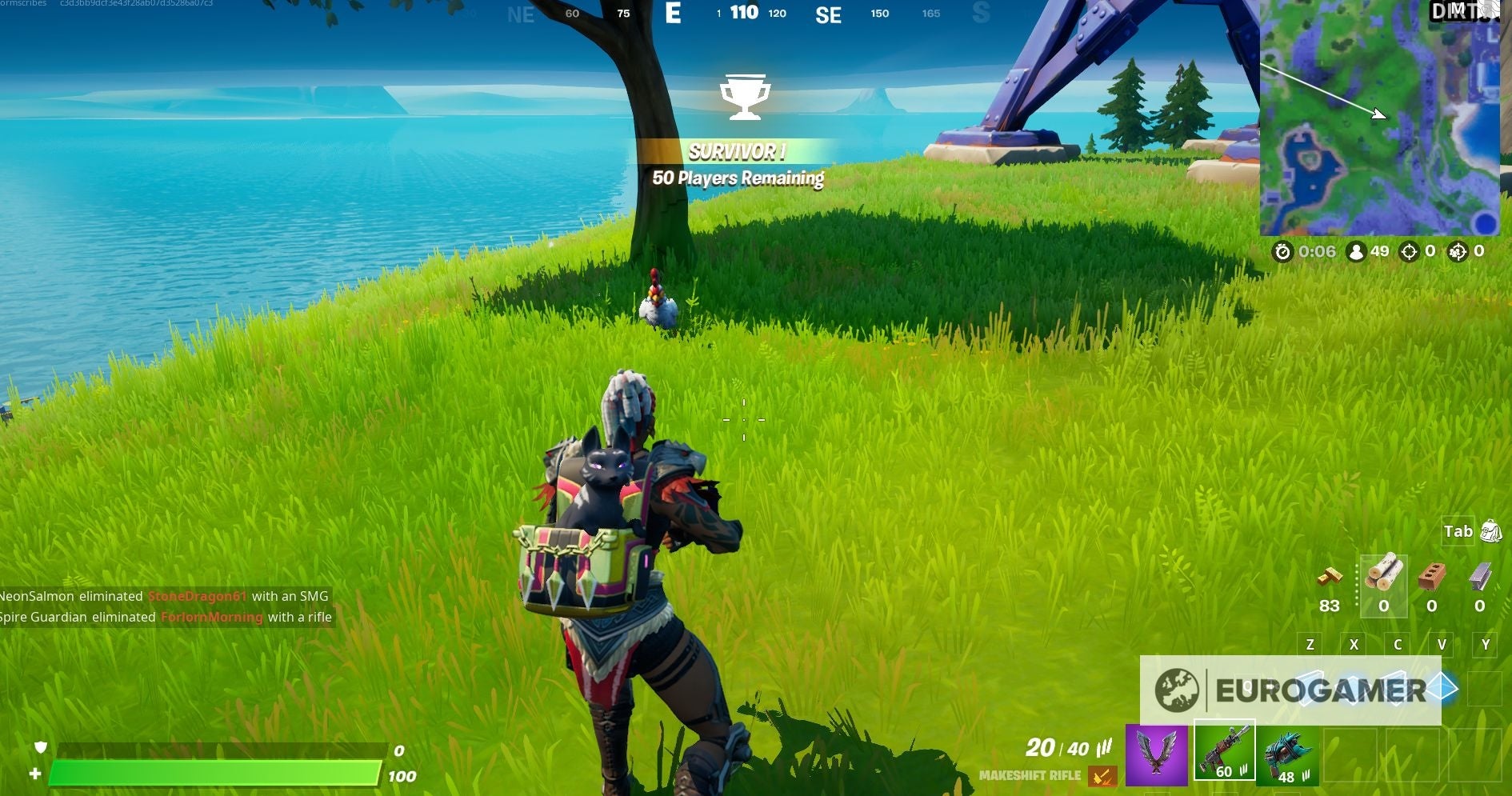 Some animals, such as chickens and frogs, are also more likely to appear in specific areas, such as farms for chickens, so these locations are worth a visit if you're looking for that specific animal.
If you're going hunting, then we do recommend ensuring you have the game's Sound Effects turned up to 100%, because each animal does have a specific sound which you'll be able to hear when ones close by - whether you can see it or not.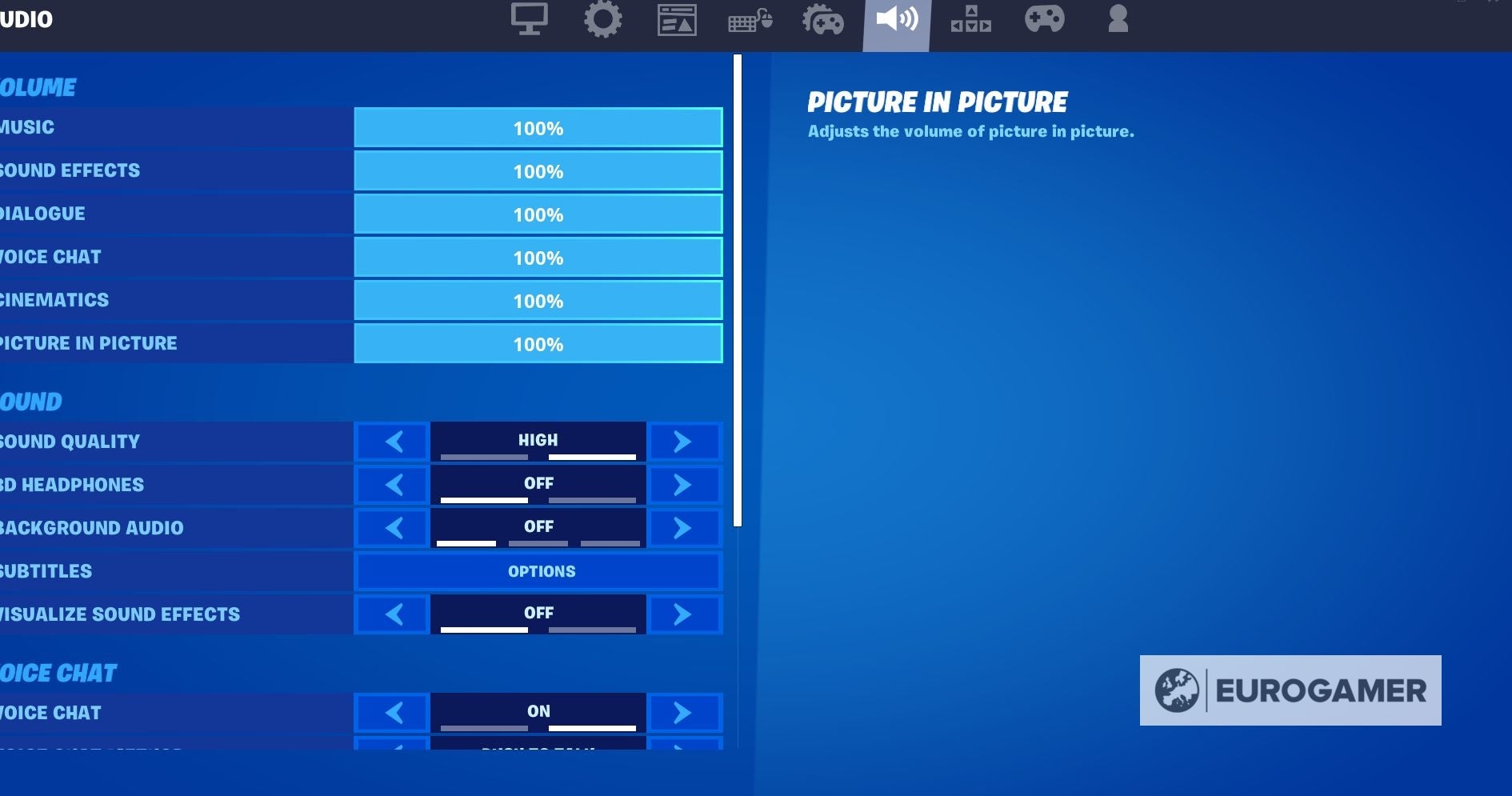 Wildlife resources: What items do animals drop in Fortnite?
Every animal you kill in Fortnite will drop resources which you can use to craft new items, upgrade others or tame other animals.
Boars, chickens and wolves will drop:
Frogs, however, will only drop: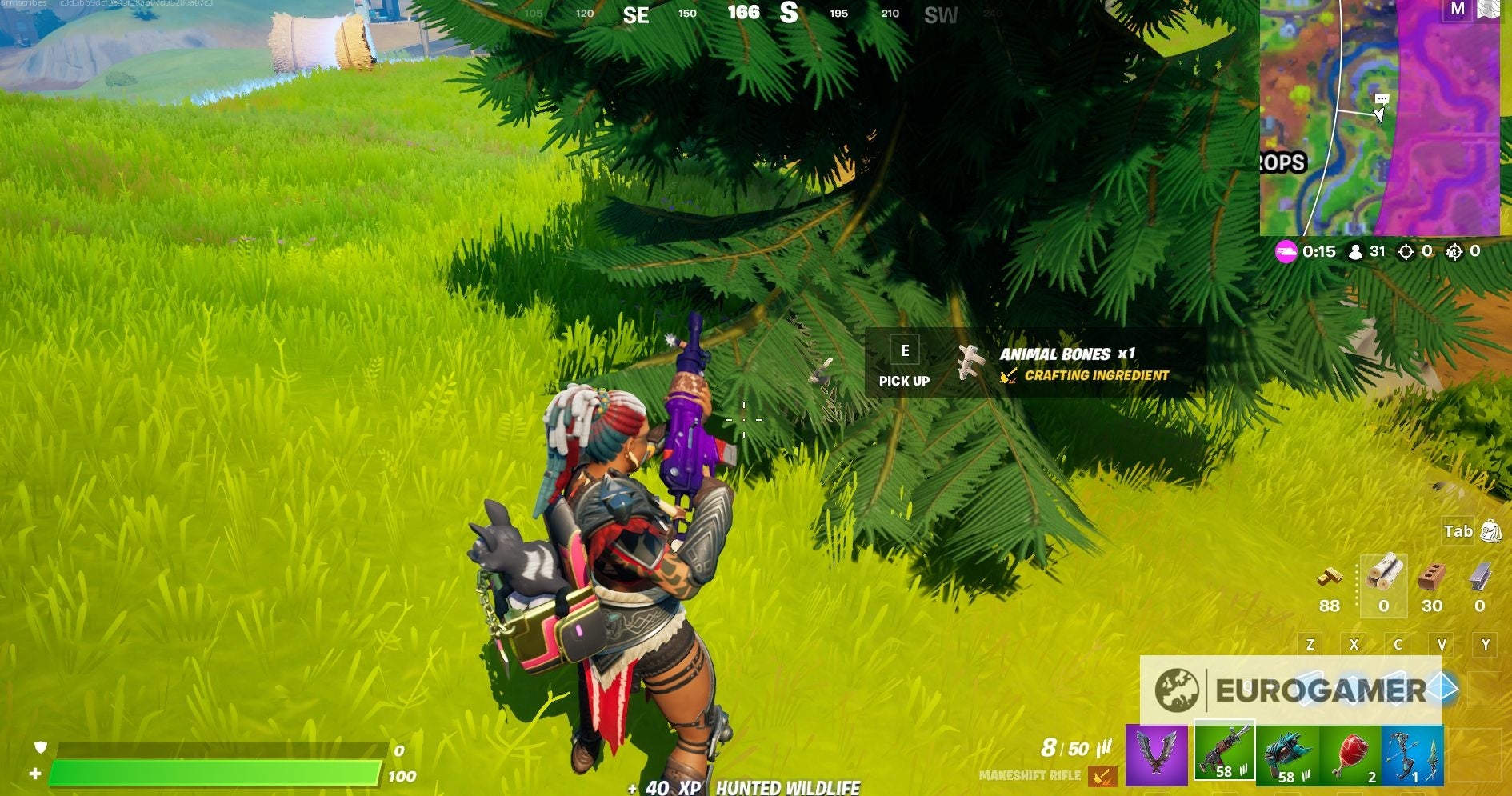 Boars in Fortnite explained
Boars can usually be found wandering alone through the various wooded areas on the Fortnite map. We did, however, find a set of three boars outside the former colosseum entrance in the new location, Colossal Crops.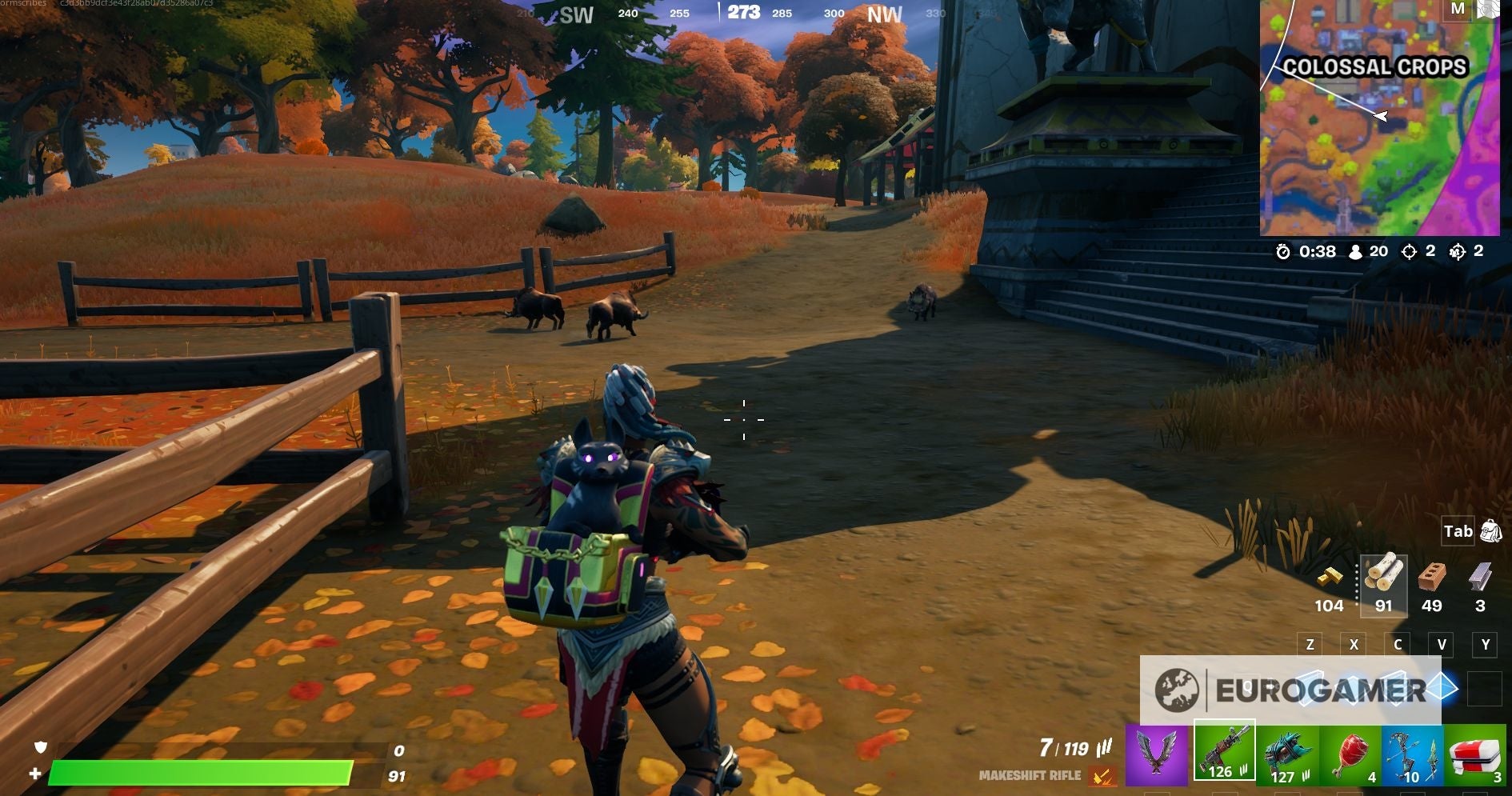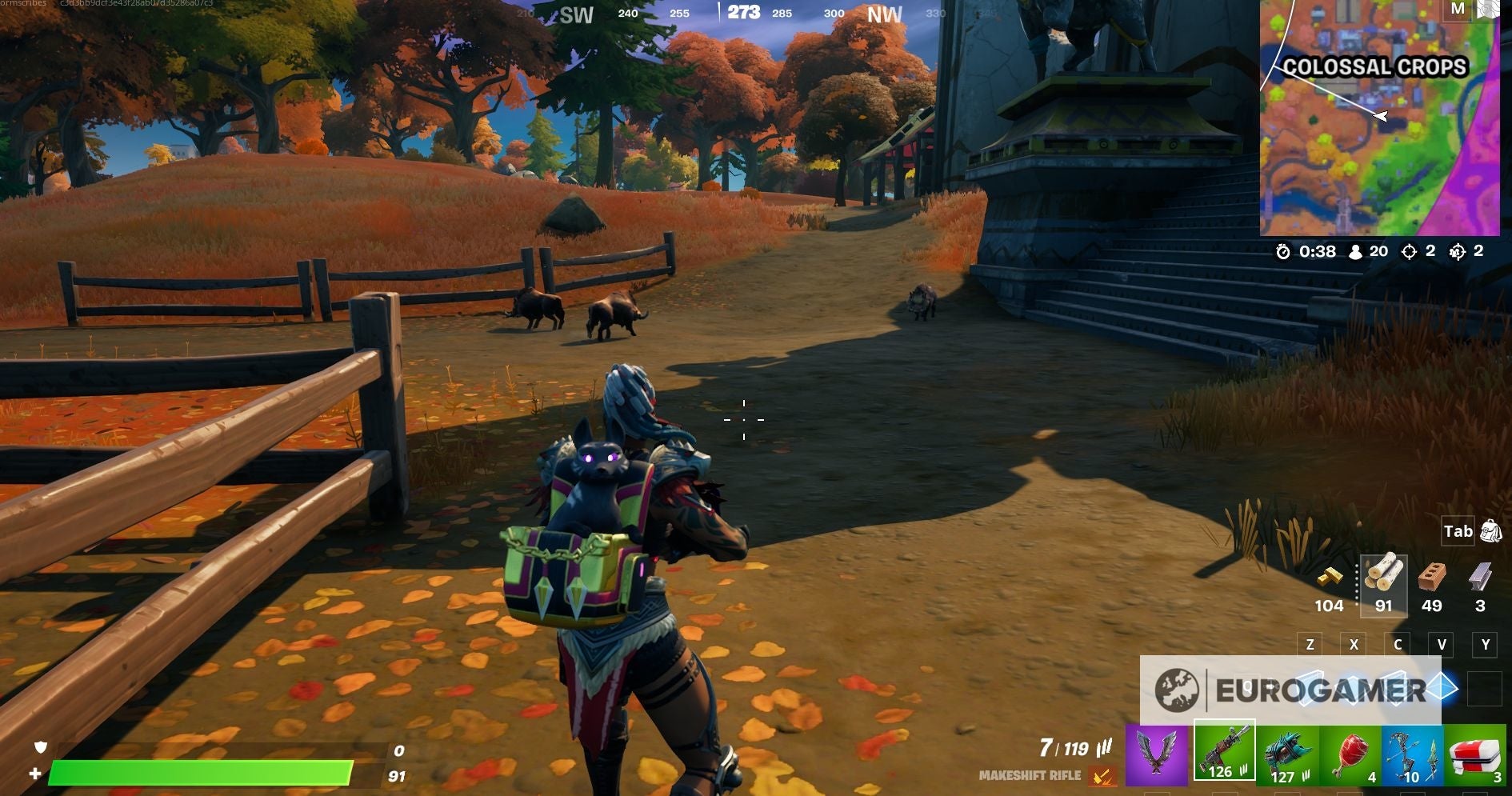 If you're near a boar, you'll be able to hear a snorting noise - walk in the direction of this noise, paying attention to when it gets louder, and you'll eventually find a boar.
Boars are aggressive animals and will charge at you if you walk into your eyeline, though they won't pursue you if you decide to escape. Thankfully, their large size does make them easy targets.
Once murdered, boars will drop one piece of Meat, which can be eaten to restore health or used to tame a chicken, and Animal Bones, which can be used to craft items like the Hunter's Cloak and upgrade weapons.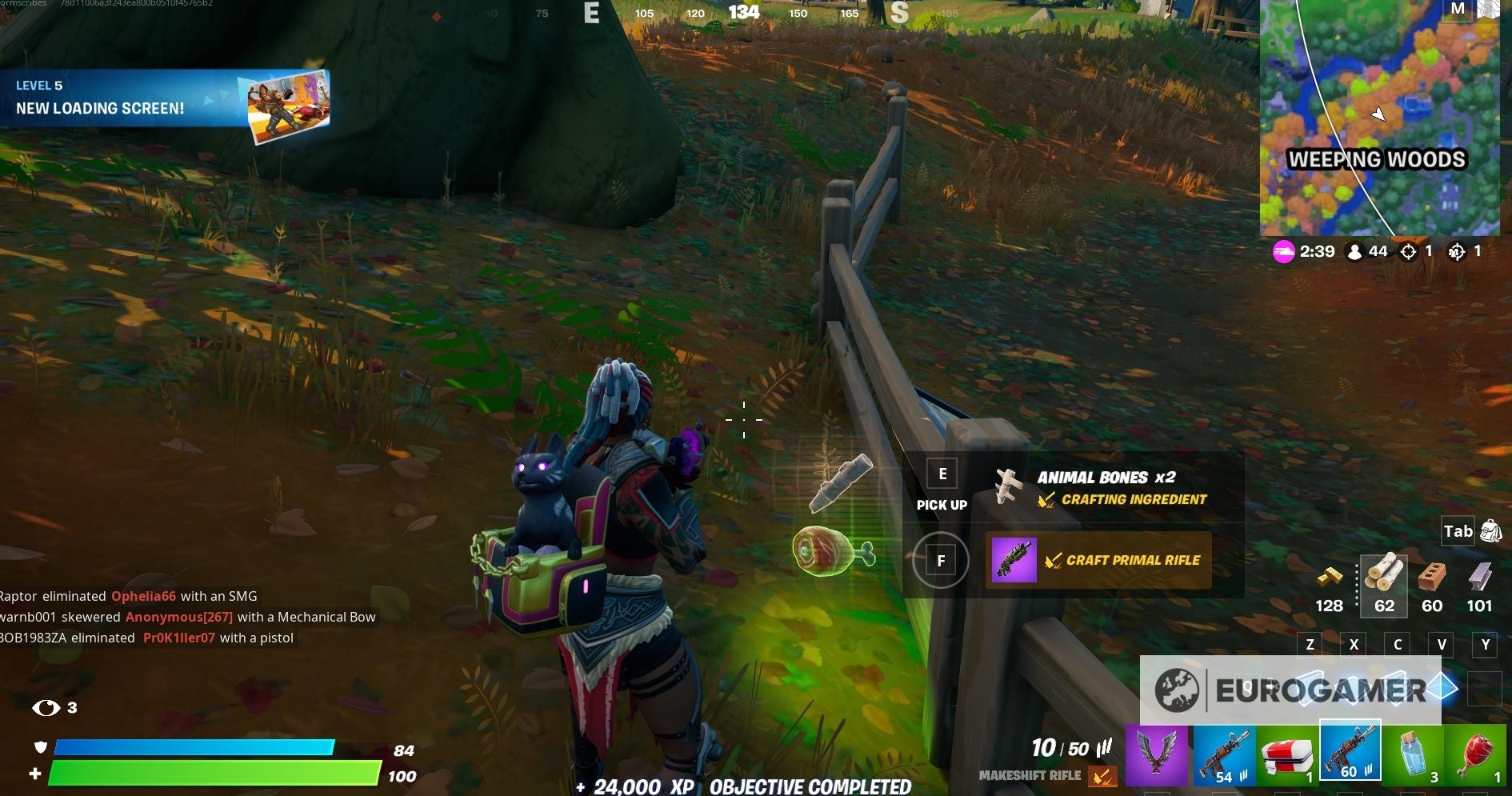 Boars, like wolves, can be tamed, but the food required for the process is different.
Chickens in Fortnite explained
If you're looking for chickens in Fortnite, then it's a good idea to visit one of the farms, a wooded area or simply walk across the countryside. You can encounter both groups of chickens, usually between two or three, or single birds, so it shouldn't be too long till you find one.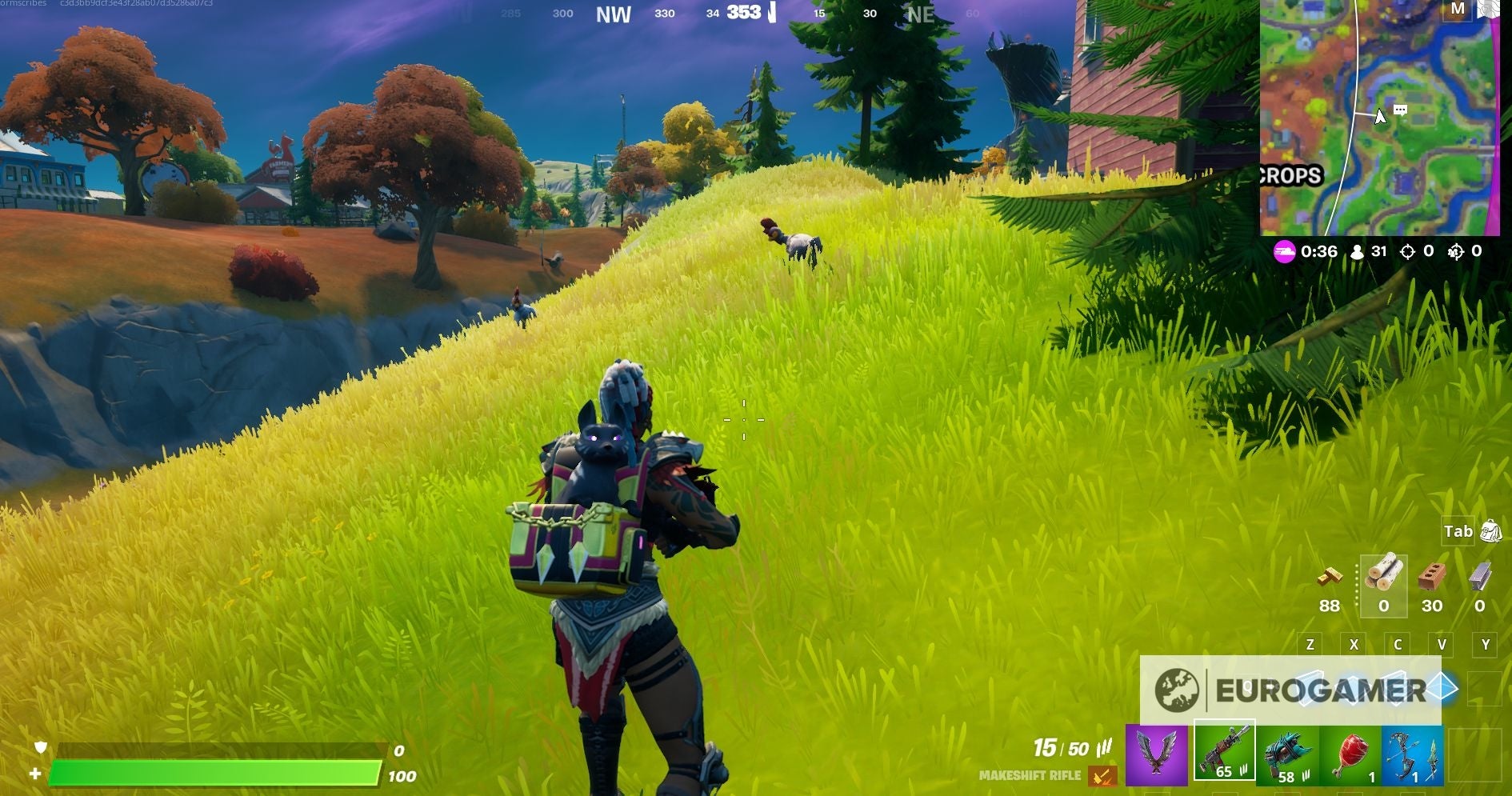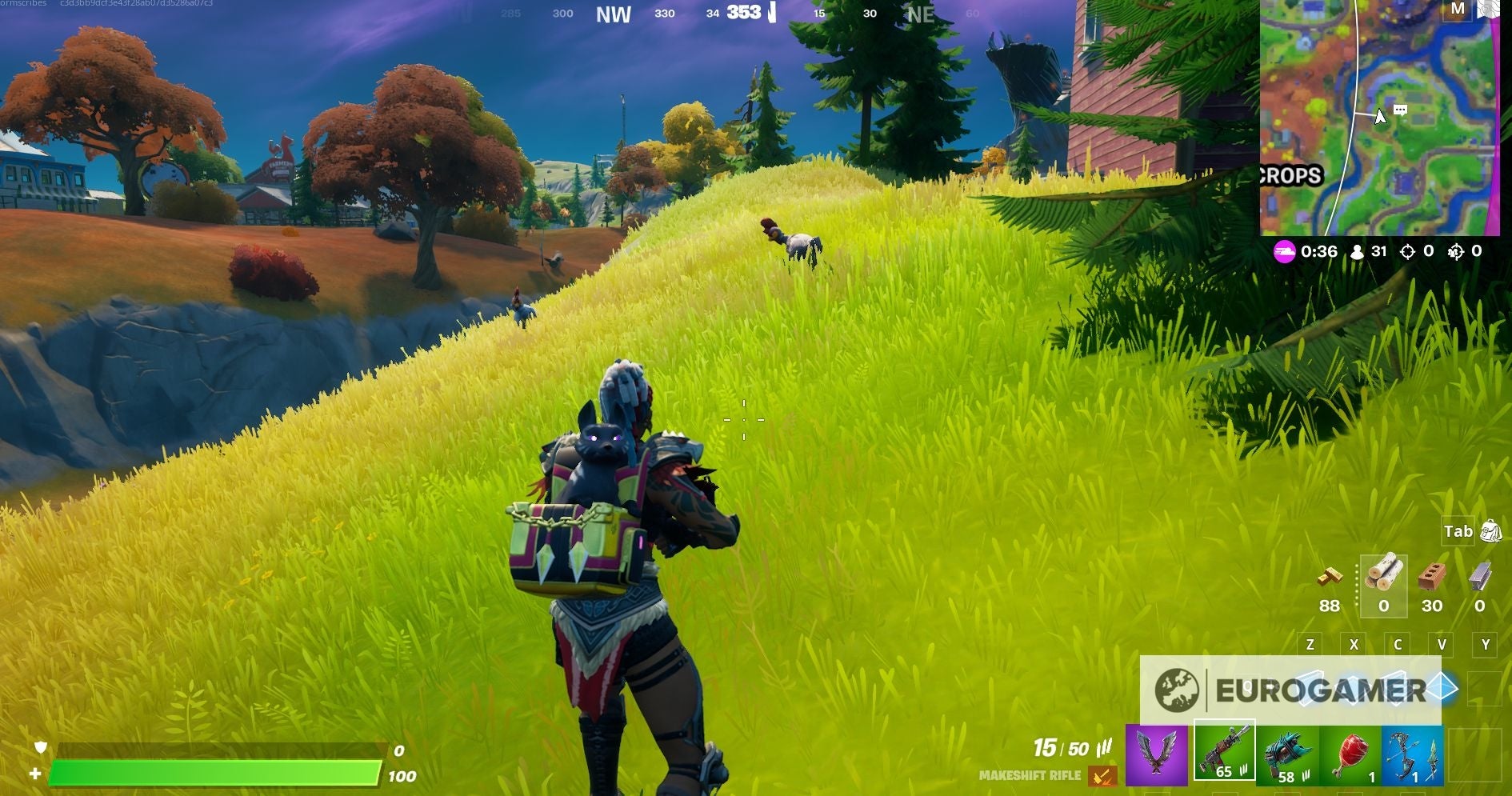 When a chicken is nearby you'll be able to hear them clucking, so make sure you head towards that sound if you're hunting animals.
Chickens are not aggressive animals, which means that, no matter what you do, they will never attack you. Instead, they will quickly run away, so we recommend quickly as quickly as possible to avoid losing your prey or attracting the attention of another player.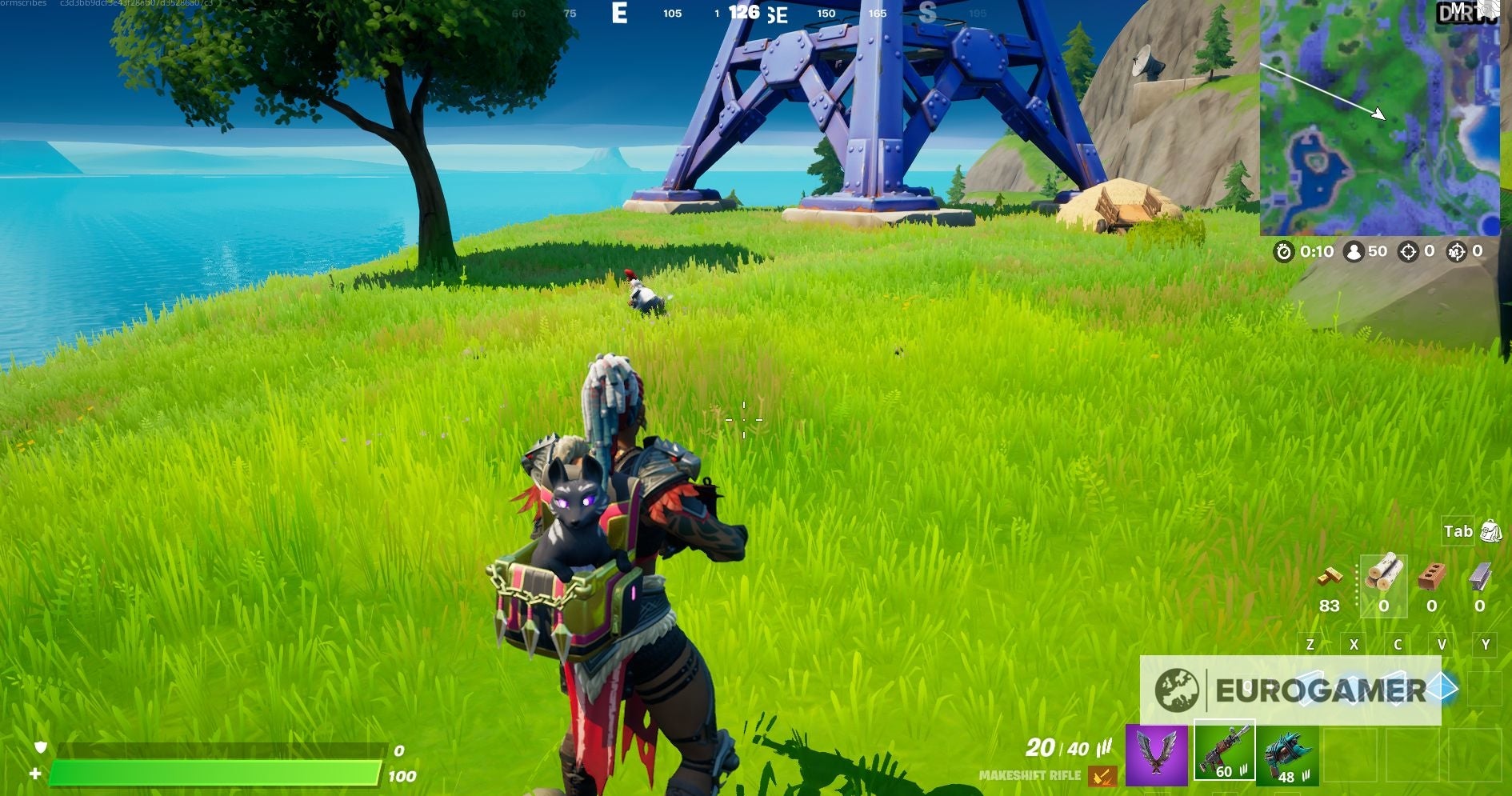 Chickens can also be used to fly about the map Legend of Zelda style - just make sure you jump from a higher area or else you won't be going anywhere.
Once you've killed a chicken, it will drop both a piece of Meat, which can be used to heal yourself or tame wolves, and Animal Bones, which are part of the Hunter's Cloak crafting recipe and can upgrade weapons.
Frogs in Fortnite explained
Due to their small size, frogs are one of the harder animals to find in Fortnite. Your best bet is to head to an area close to water, like the river running through Weeping Woods, and listening for the sound of their croaks.
Once you hear that noise, keep an eye on the ground and look for the little green amphibian.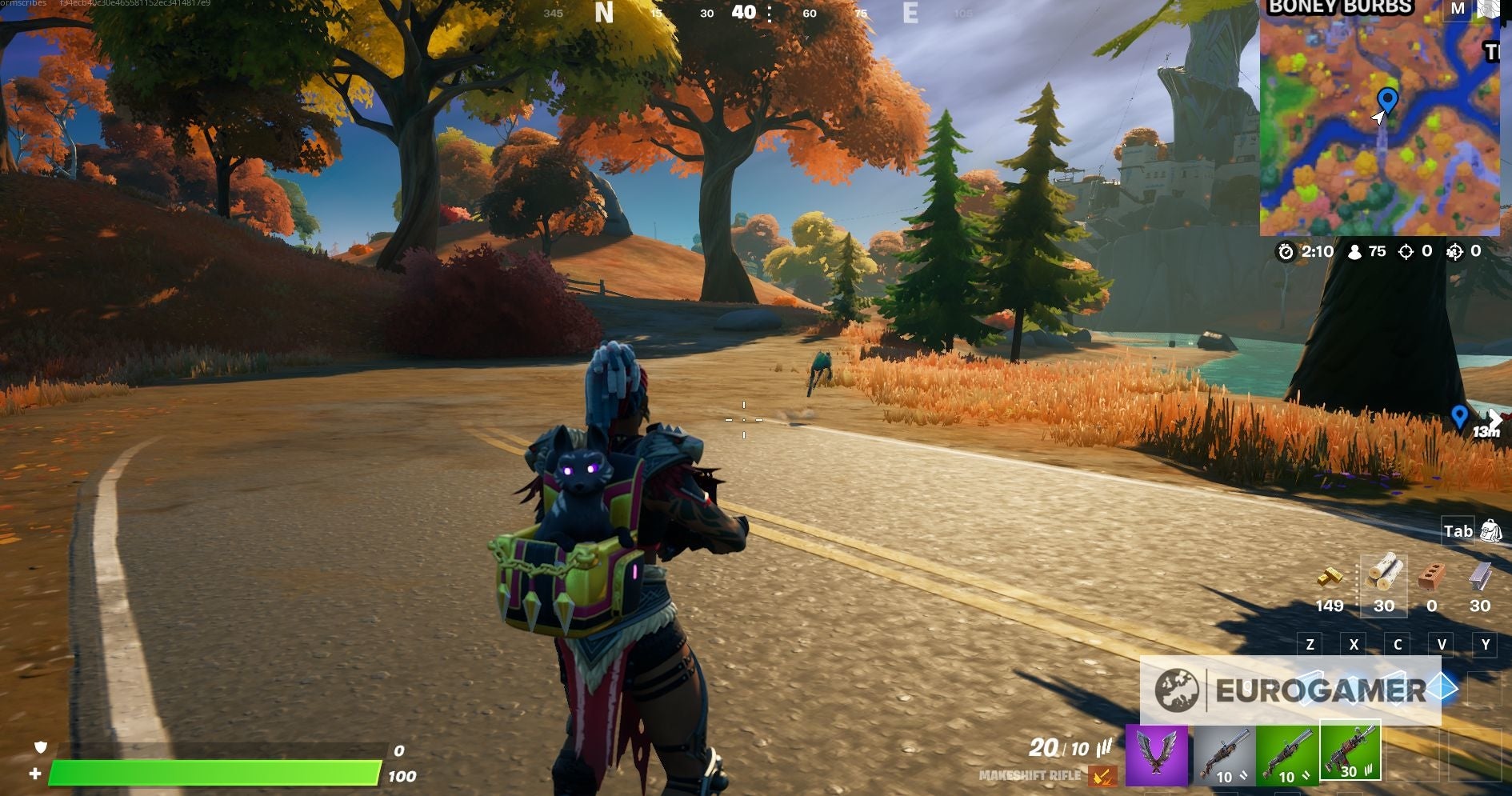 While frogs will never attack you and can be killed with one gunshot, they can jump quite fast. For this reason, it's a good idea to follow a frog at a distance until it stops moving, giving you the opportunity to quickly shoot it.
Afterwards, the frog will drop a Stink Sac which can be used for crafting.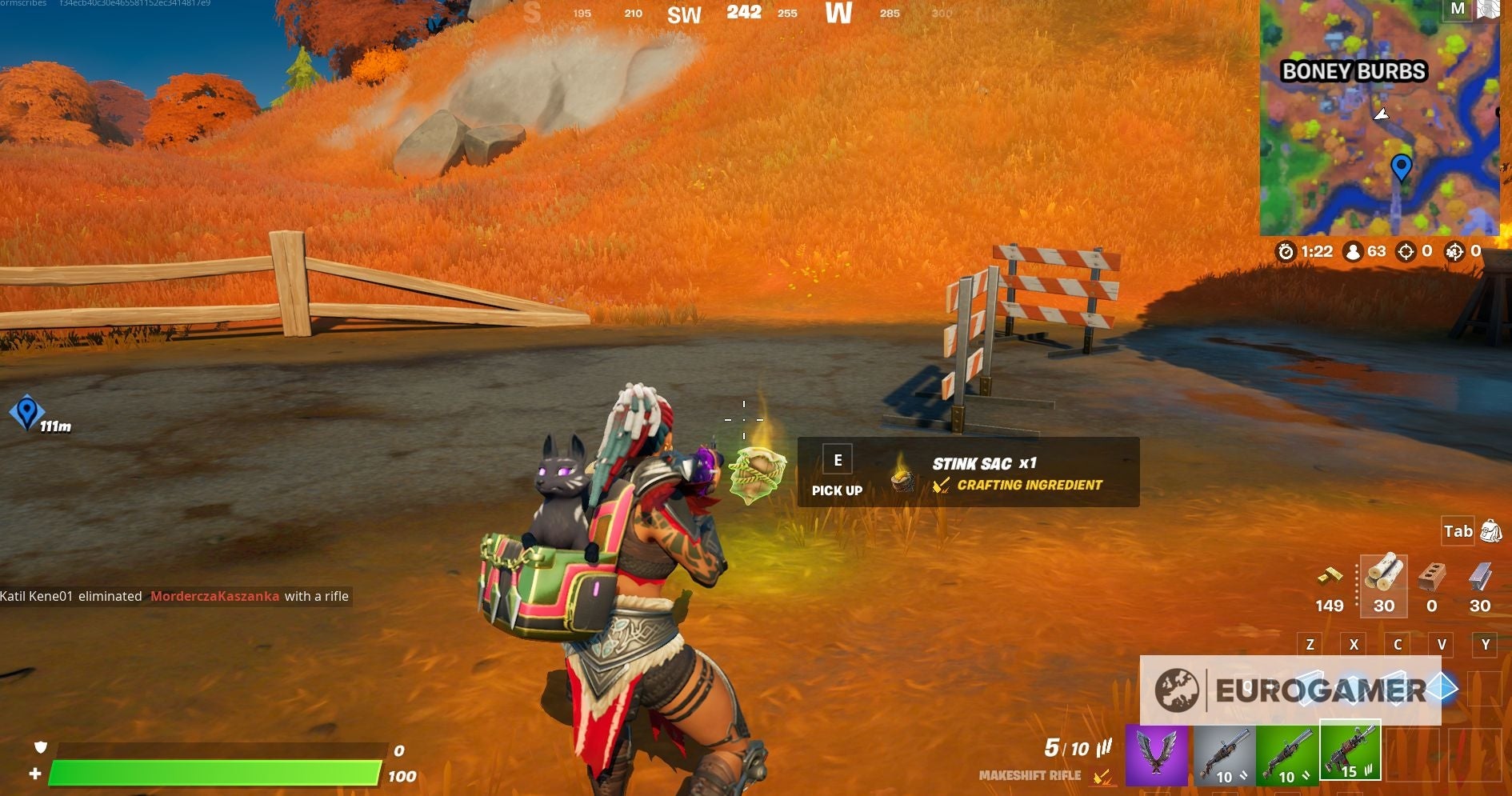 Wolves in Fortnite explained
Wolves are the only type of wildlife in Fortnite which will attack you onsight, so, if you're defenceless and see a pack of wolves coming towards you, we suggest running in the opposite direction.
Wolves usually travel in packs of three or four, but there is a chance you'll encounter a solitary wolf wandering about the countryside. They can typically be found in wooded areas, especially those close to mountains, but you may also find a pack running across the countryside.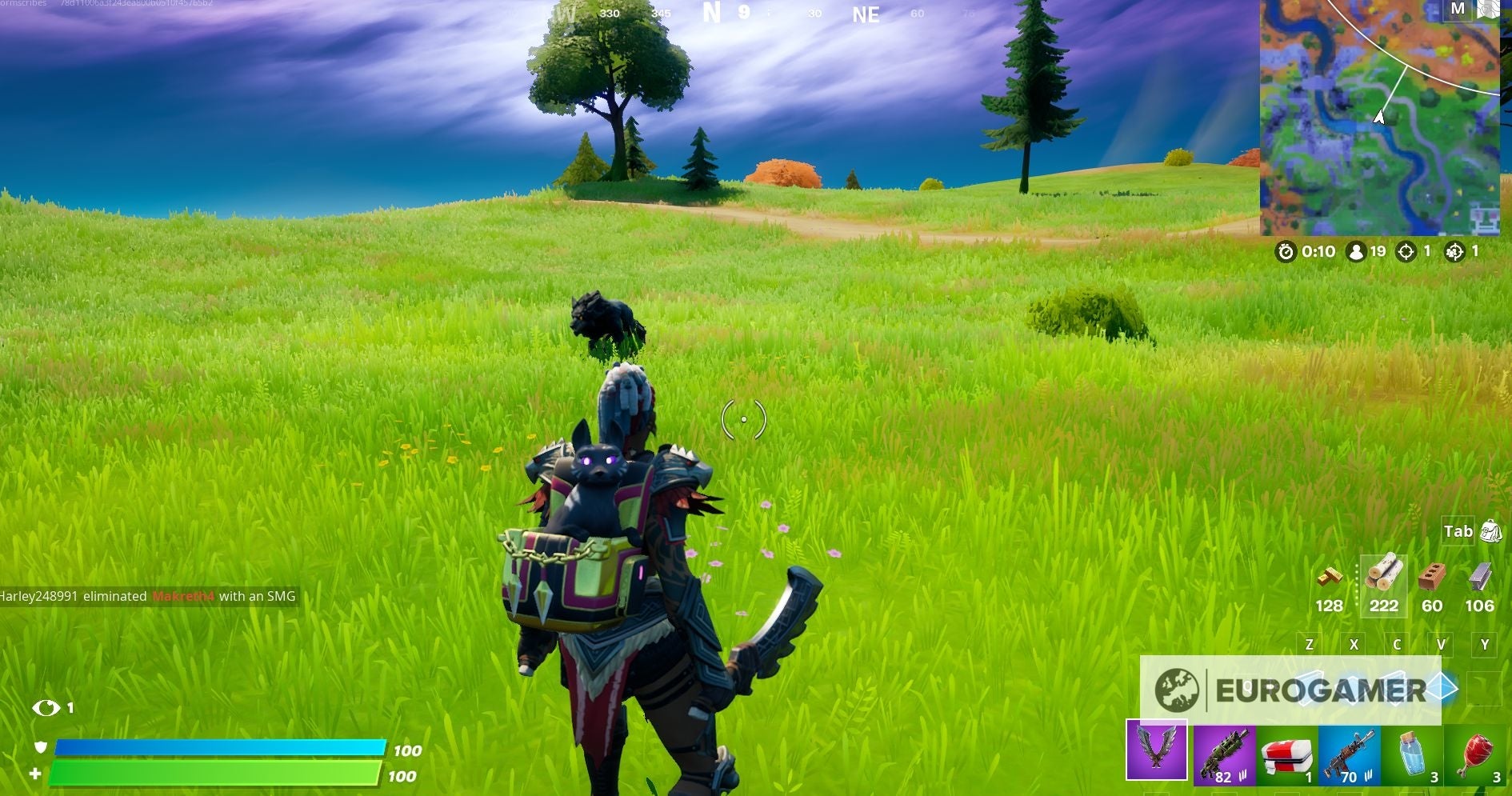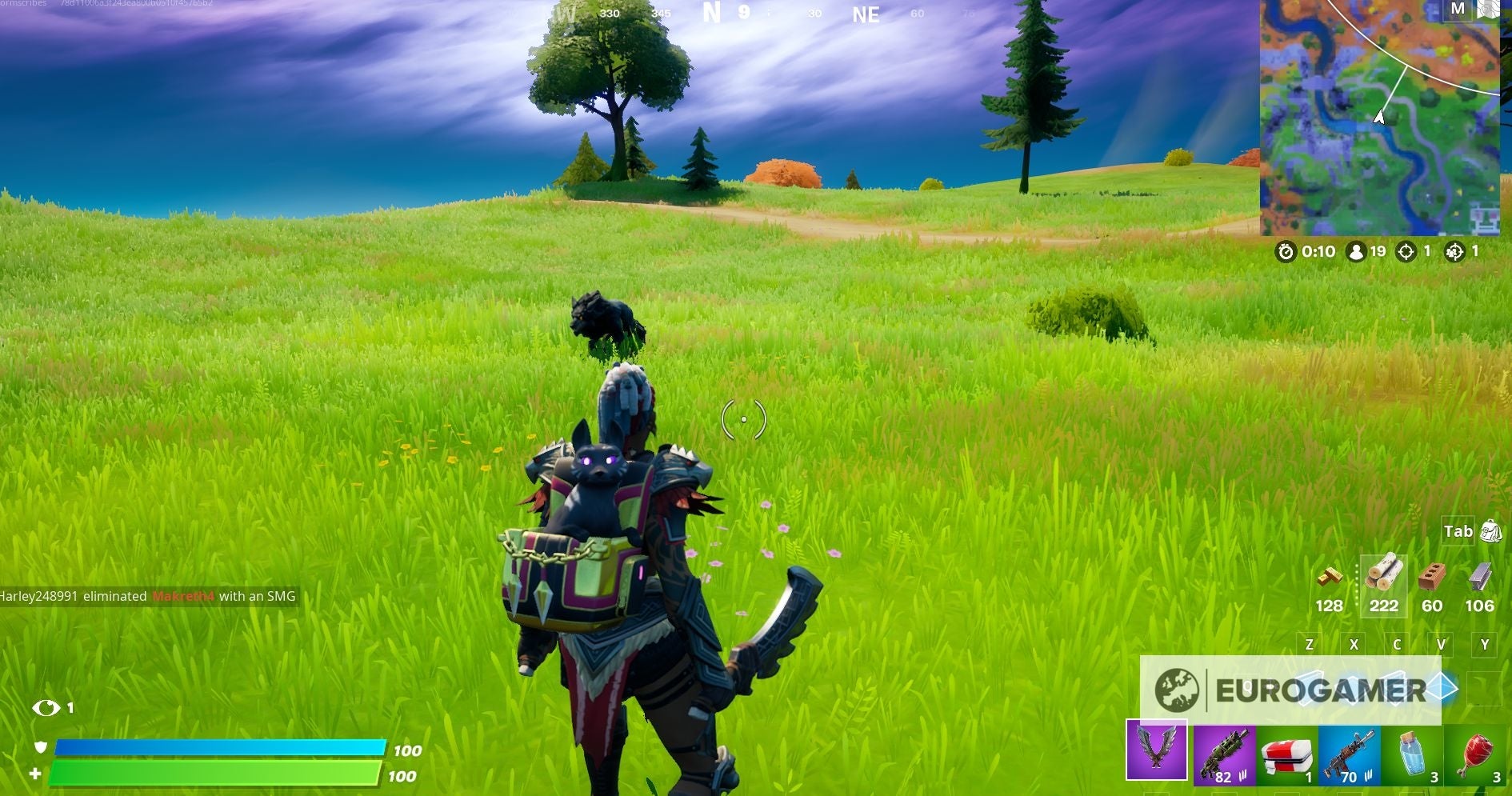 When a wolf is nearby you'll be able to hear a number of barks and howls, so make sure you keep an ear open.
Killing a wolf will cause it to drop some Animal Bones, which can be used for crafting, and a piece of Meat, which can either be eaten to restore some health or used to tame a wolf.
---
Chapter 3 Season 2 has arrived! New additions include the Prowler skin, along with the return of jetpacks and Choppas. As we enter Season 2's final month, it's a good idea to know how to get XP fast in Fortnite. You can also complete Resistance challenges, including collecting signal jammers and finding an energy fluctuation. Don't forget about the Seasonal challenges, which include planting saplings and call an Air Strike on a tank. Meanwhile Victory Crowns and the character collection have returned, along with a new Victory Umbrella to earn.
---
How to tame wolves and boars in Fortnite explained
It's possible to tame both the wolves and boars you find wandering about the island in Fortnite. If you want to have an animal companion in a match, then you'll first need to hunt down their preferred food.
For wolves, you'll first need to collect meat by killing either another wolf, a boar or a chicken.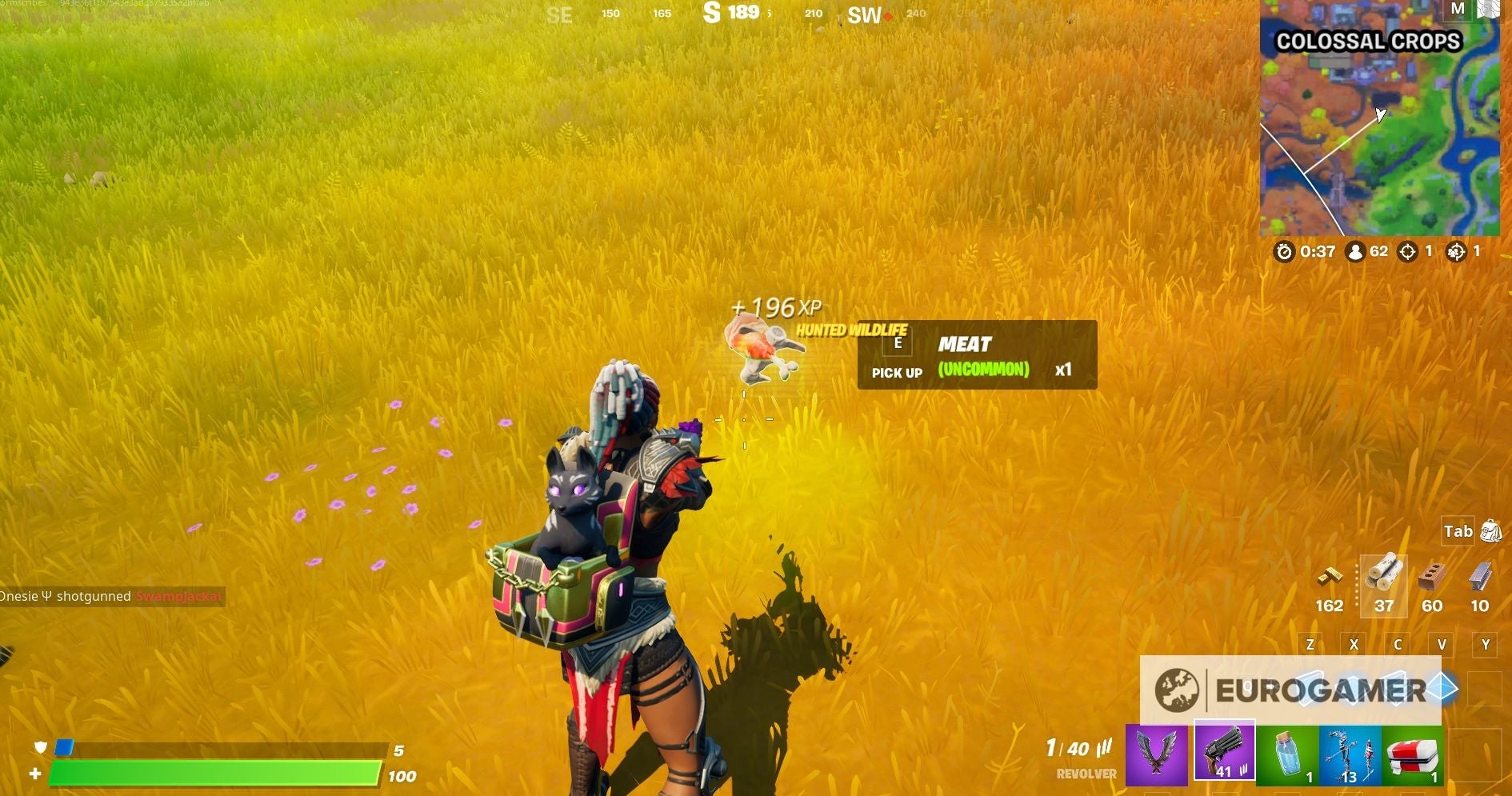 For boars, however, you need to find some corn, which can be found in the farm locations on the map or randomly from the lootable veg boxes.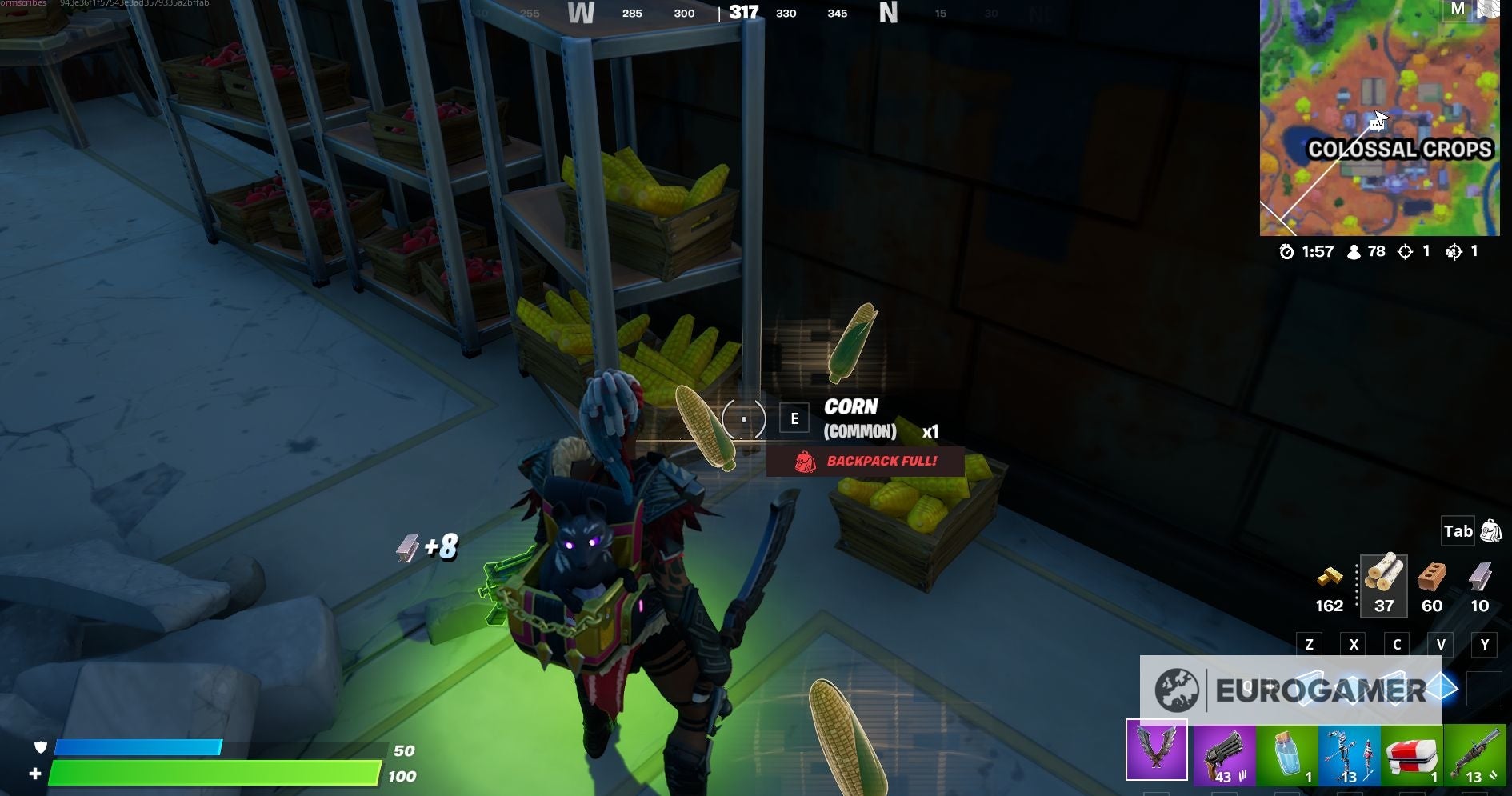 Once you have the required food, it's time to find the animal of your choice. This may take you some time as wildlife does have the ability to wander across the map, but heading to a wooded area will increase your chances of encountering one of these animals.
When you find either a boar or a wolf, toss the food item down on the ground in front of them.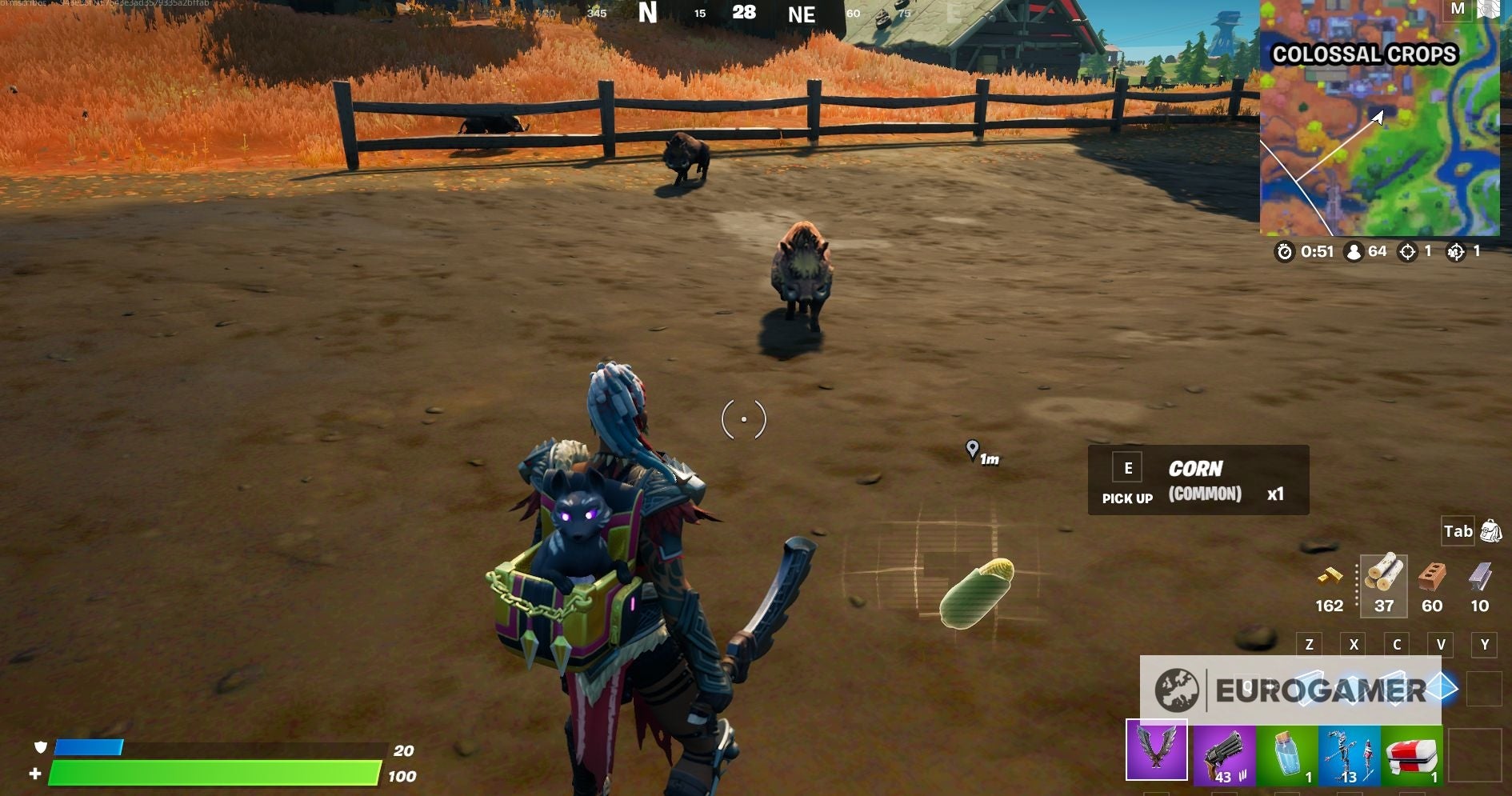 If you've done this correctly, then some blue waves will appear around the animal's head indicating that they are attracted to the food.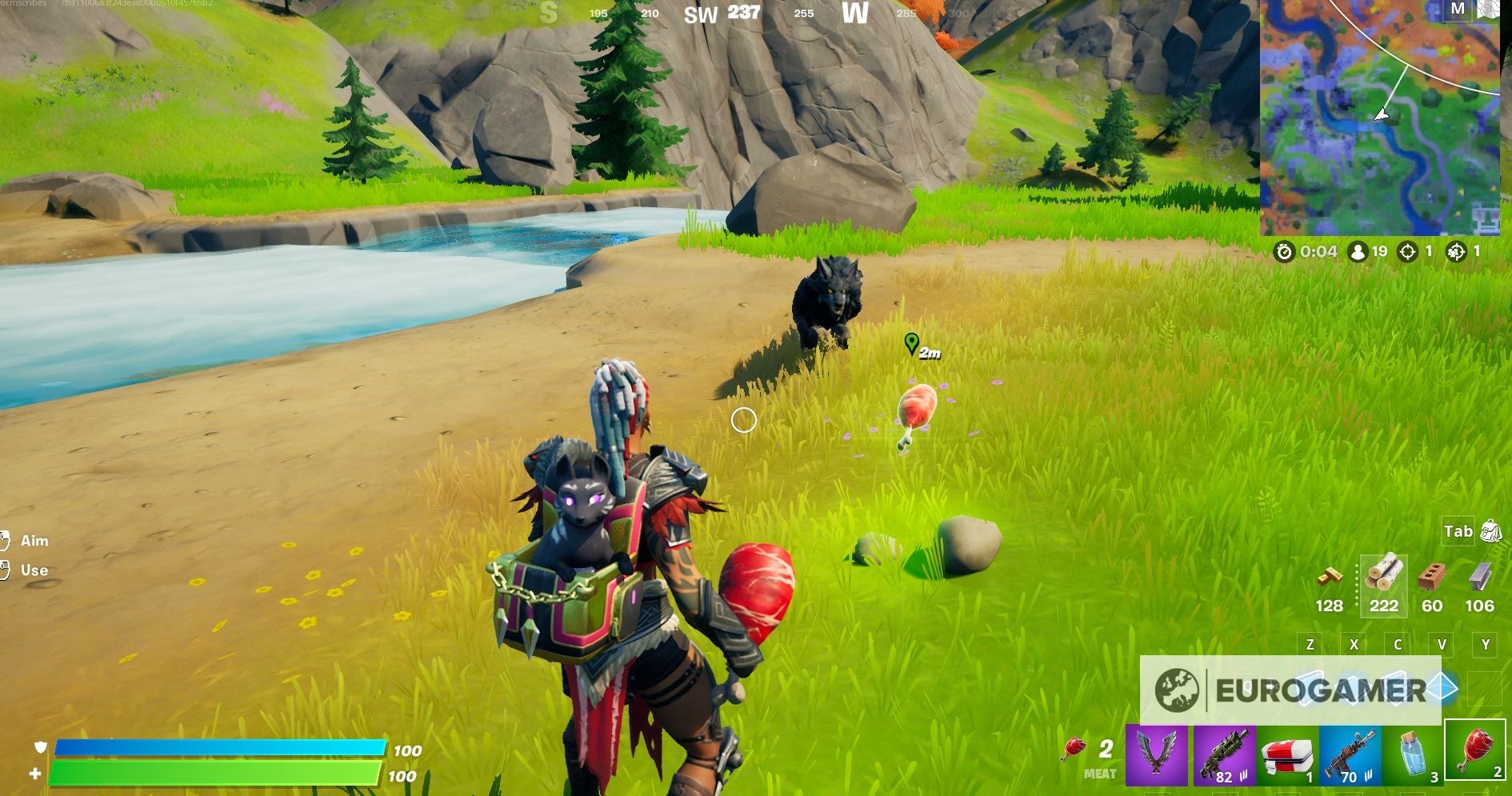 Now is your moment to strike, but not with violence. Instead, walk up to the animal as they're distracted by the food and, when prompted, press the button to tame the animal. Make sure you do this quickly, because the taming process will be interrupted if the animal finishes its meal.
If you manage to tame the animal before it finishes eating, then a collection of hearts will appear it's head and an arrow icon will appear above it. The animal will now follow you across the map and join you in combat if it's close by.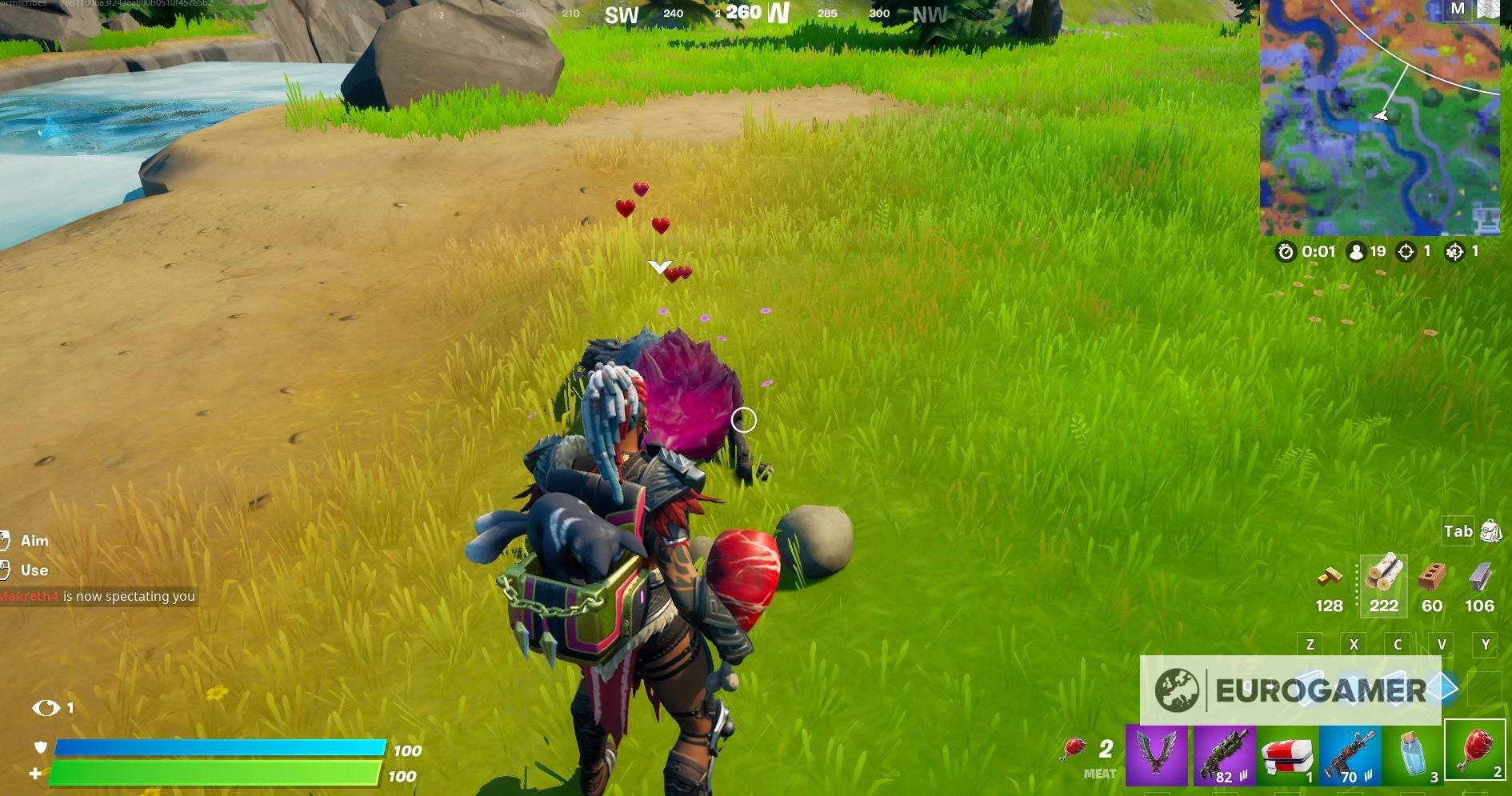 Keep in mind, however, that both animals have a slow movement and attack speed, so, while they may provide some small assistance, don't rely on them to win you the match. You will mostly likely find another player and defeat them before the animal even catches up with you.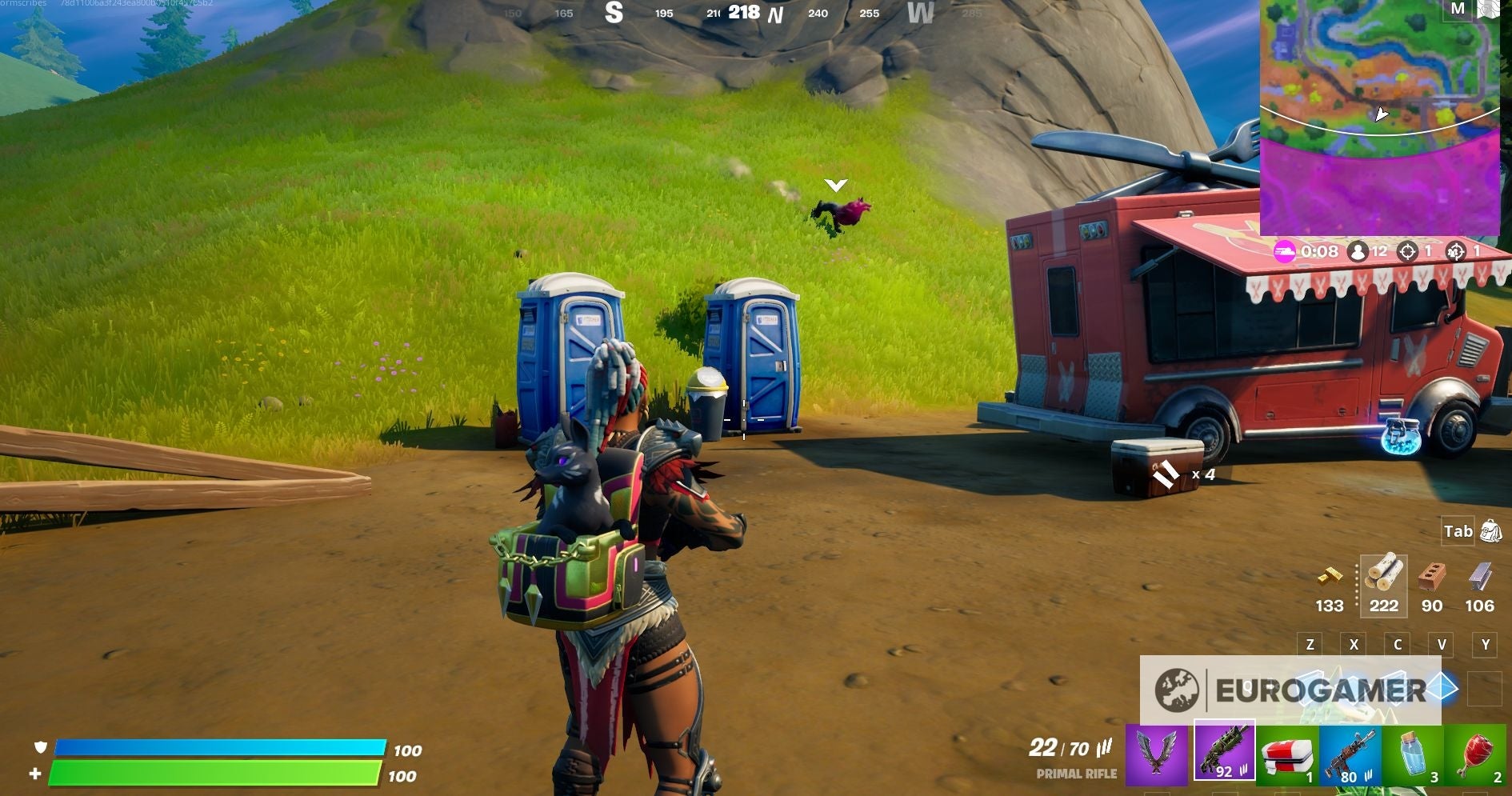 Your new pet will also have it's own health bar and, if it's completely decreased, then it will die.
It's also important to note that your animal friend will only be present in the match you tame it within, so, even if you win, don't aspect the animal to be waiting for you on the island.
Still, it's fun to run about the map with a wolf, so we do suggest trying it out if you can!
If you'd like to learn more about Fortnite Season 6, then check out our pages on the Battle Pass skins, new map locations, finding the golden artifacts and making the Hunter's Cloak.
Will you support Eurogamer?
We want to make Eurogamer better, and that means better for our readers - not for algorithms. You can help! Become a supporter of Eurogamer and you can view the site completely ad-free, as well as gaining exclusive access to articles, podcasts and conversations that will bring you closer to the team, the stories, and the games we all love. Subscriptions start at £3.99 / $4.99 per month.