Fortnite was the most-played Nintendo Switch game in Europe last year
Despite launching half-way through.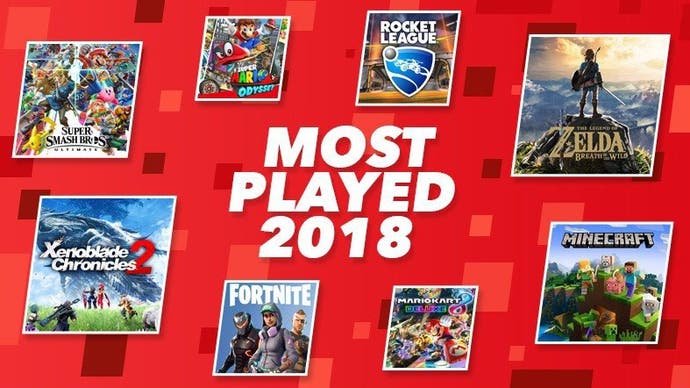 People only really play Nintendo games on Nintendo consoles, right?
Well, in 2018 at least, this was absolutely not true. The most-played Nintendo Switch game in Europe last year was, surprise, the all-conquering Fortnite.
Nintendo managed to snap up the other four places out of the top five most-played Nintendo Switch games, and seven places of the top 10.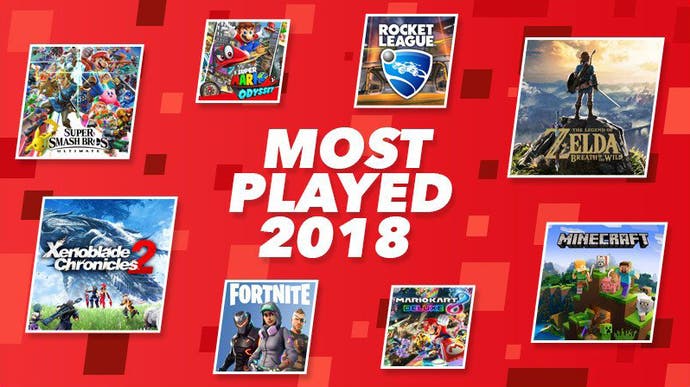 The only third-party games in the top flight were Fortnite, top, then FIFA 19 and Minecraft, below such Switch stalwarts as Zelda: Breath of the Wild, Super Mario Odyssey, Splatoon 2 and Mario Kart 8 Deluxe.
Pokémon Let's Go Pikachu and Eevee also made the top 10, despite their arrival very late in the year, alongside sprawling role-player Xenoblade Chronicles 2.
Nintendo doesn't state how much these games were collectively played. And, of course, Fortnite is a free download. (Fellow freebies Pokémon Quest and Paladins made it into the top 20.)
Still, it's a powerful reminder of how popular Fortnite is - even on a platform which didn't host the game until the middle of last year.
Nintendo published the full list via the Switch's news app. To save you turning yours on to check, here's the full rundown below:
Fortnite
The Legend of Zelda: Breath of the Wild
Super Mario Odyssey
Splatoon 2
Mario Kart 8 Deluxe
FIFA 19
Minecraft
Pokémon: Let's Go, Pikachu
Pokémon: Let's Go, Eevee
Xenoblade Chronicles 2
The Elder Scrolls 5: Skyrim
Rocket League
Mario + Rabbids: Kingdoms Battle
Pokémon Quest
Stardew Valley
Dragon Ball Xenoverse 2
Octopath Traveller
Super Smash Bros Ultimate
Paladins
Super Mario Party
Mario Tennis Aces