Fortnite update finally adds heavy sniper, brings back Sniper Shootout
Time to scope out the patch notes.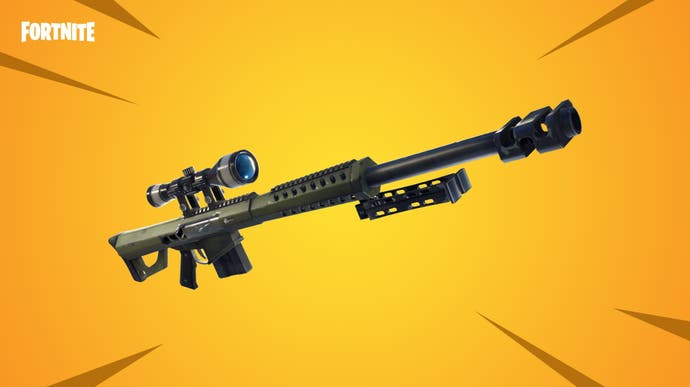 The latest Fortnite update has dropped, and this time, it's all about skilful long-distance shooting. Not good news for me, then.
In the notes for update v5.21, Epic finally announced it's added the heavy sniper rifle, which was originally discovered by dataminers on StormshieldOne several weeks ago. The weapon deals a high amount of damage to players - between 150 to 157 points worth, in fact, but the main impact it should make is on buildings, where bullets can deal a huge 1100 points of damage. The only downside is increased reload time, but as highlighted by commenters on Reddit, the heavy sniper rifle only takes one second longer to reload than the bolt-action.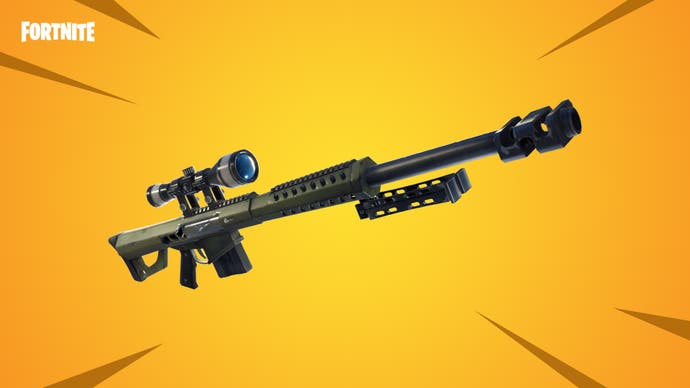 When the heavy sniper was initially leaked, some players expressed concern it was an "anti-building" addition. It will be interesting to see how the update changes the game's current meta, particularly as scoped assault rifles are also being removed, while the minigun is receiving a nerf.
The other main changes in the new update concern LTMs - something old, something new. Soaring 50s, the latest addition, is a variation on the 50v50 mode. The patch notes explain this mode will focus on "additional mobility," and from looking at the list of changes being made, it seems players will be encouraged to take to the skies. In the mode, gliders can be re-deployed when players reach heights above 10m. In terms of loot, players can also expect to see an increased frequency of impulse grenades, bounce pads, and launch pads. Will this mode become a fan favourite, or is it merely a flight of fancy?
Speaking of player favourites, a rather familiar mode will also be returning to the game. Sniper Shootout, the LTM where the only weapons are sniper rifles, is back by popular demand. See you in the hills of Tilted.