Fortnite new map changes and additions for Season 7 explained
A look at the new locations you can explore in Season 7's map.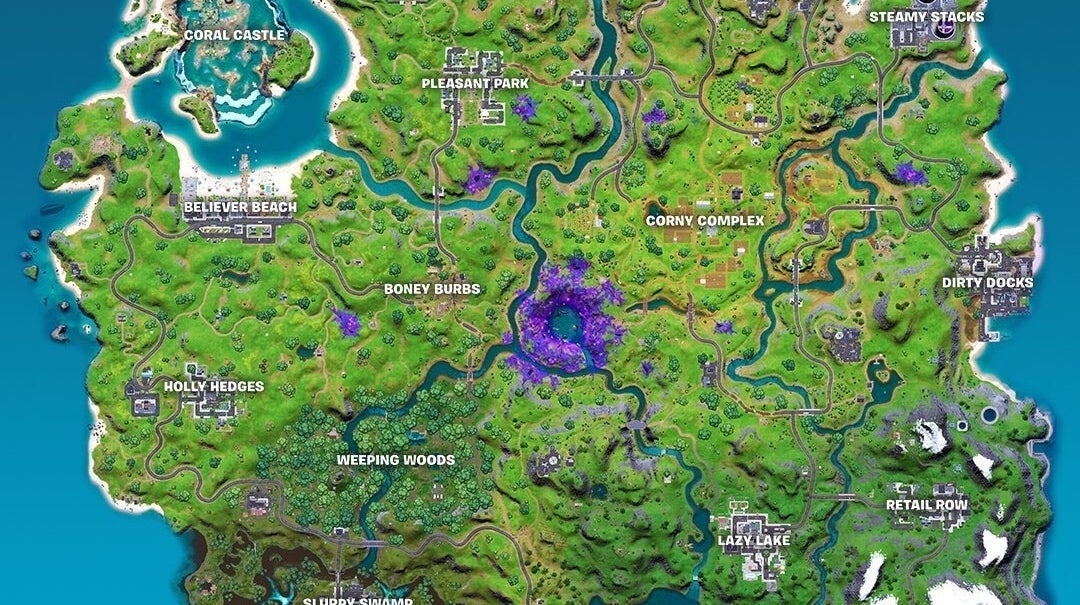 Fortnite's map has been updated with a number of new locations and changes with the arrival of Season 7 and new Season 7 Battle Pass skins.
This map reflects the theme of the season - Invasion - which sees aliens pay a visit, and is reflected in many of the new locations - including Believer Beach and Corny Complex.
As with previous Chapter 2 seasons, you have to visit all of these locations in person before they reveal themselves on the map. But if you want to know exactly where you're going, this map page will come in handy.
On this page:
Fortnite new map image and changes at a glance
Fortnite's Season 7 map is largely familiar to previous seasons, with some new named locations adopting the alien theme, and once again, a change to the central point of the map.
The new Season 7 map looks like this: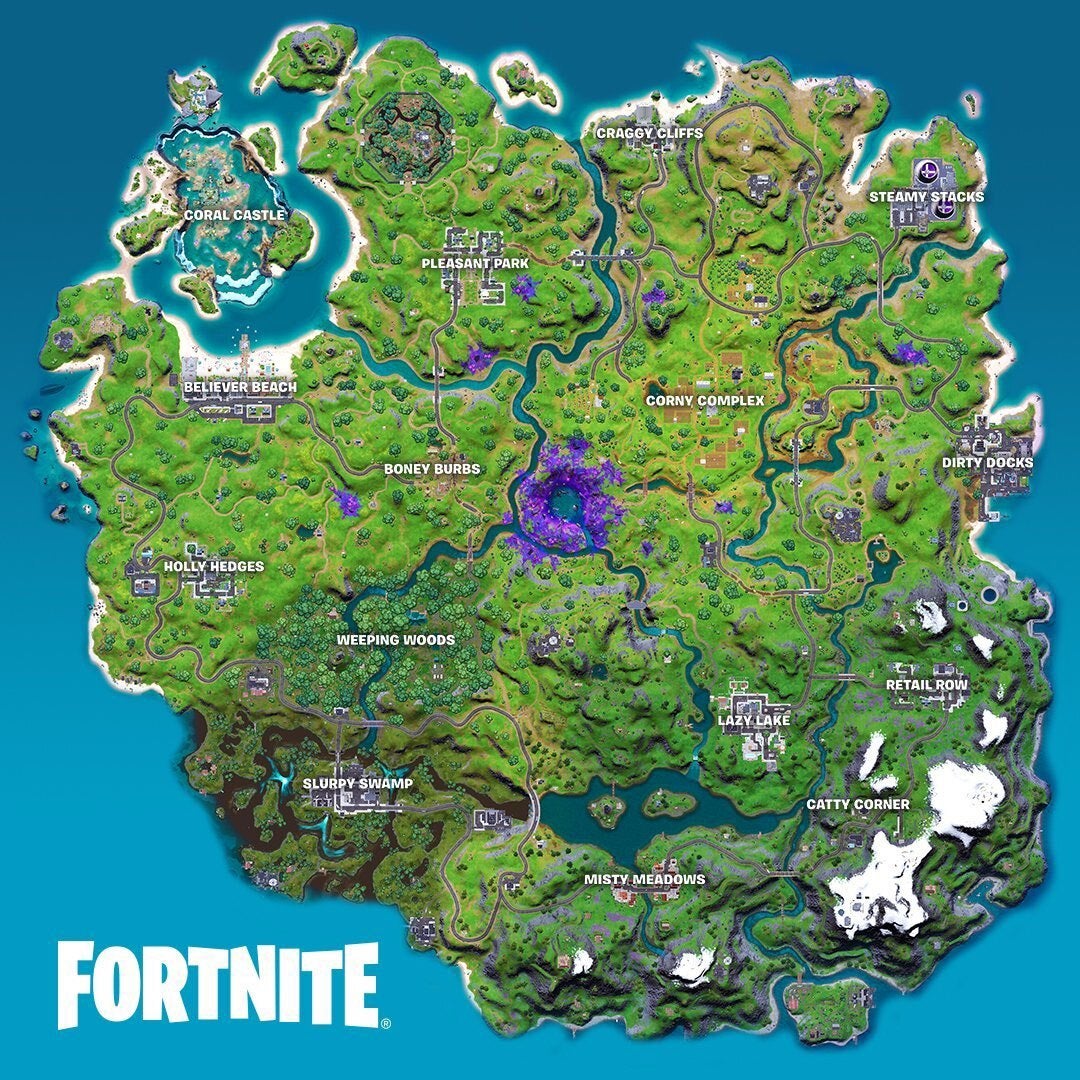 Within it are named locations, many of which only appear when you visit for the first time:
Corny Complex (previously Colossal Crops)
Believer Beach (previously Sweaty Sands)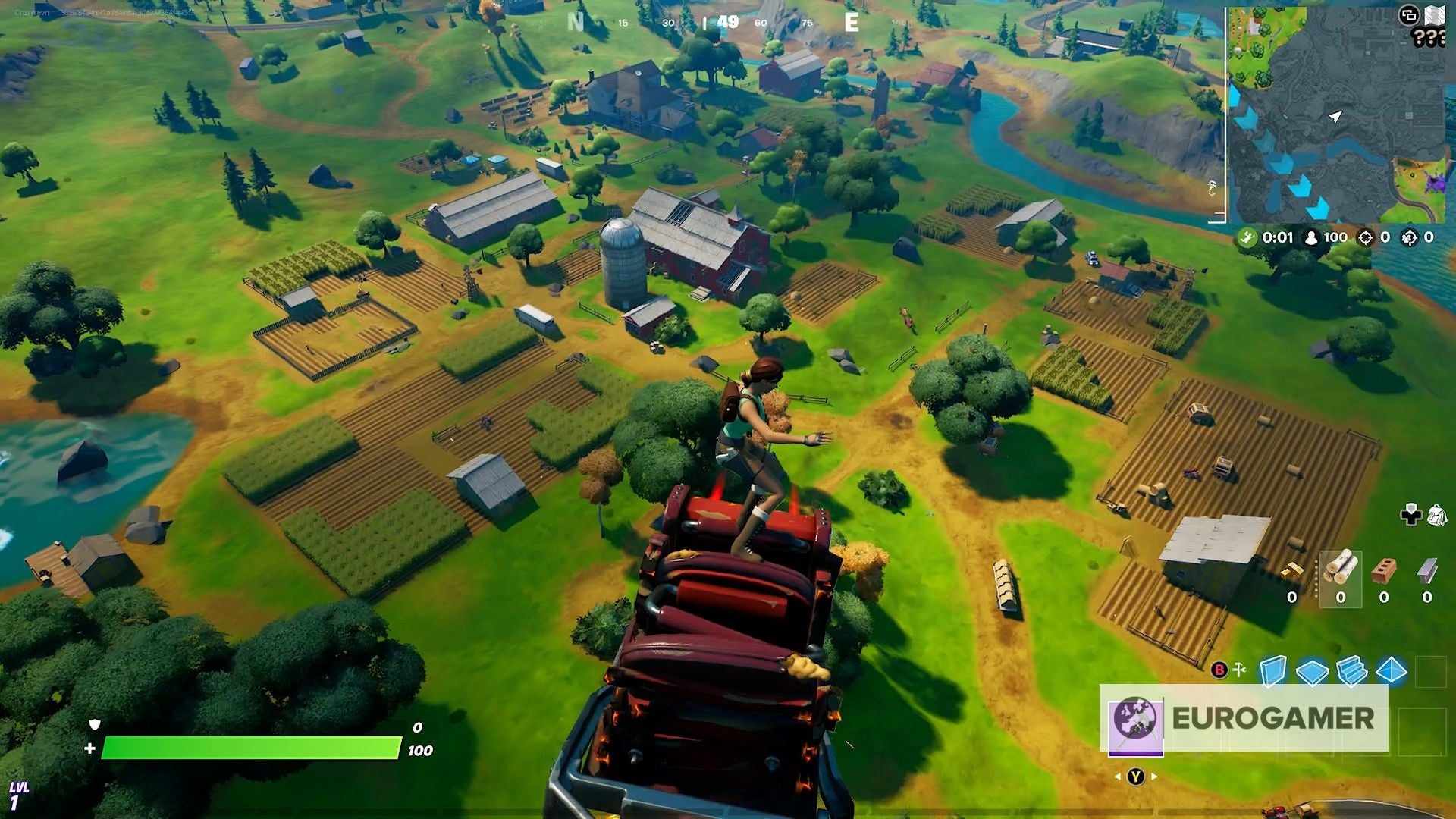 There are, of course, other changes - including some new landmarks which aren't named on the map, such as The Aftermath in the very centre of the map, which was previously The Spire: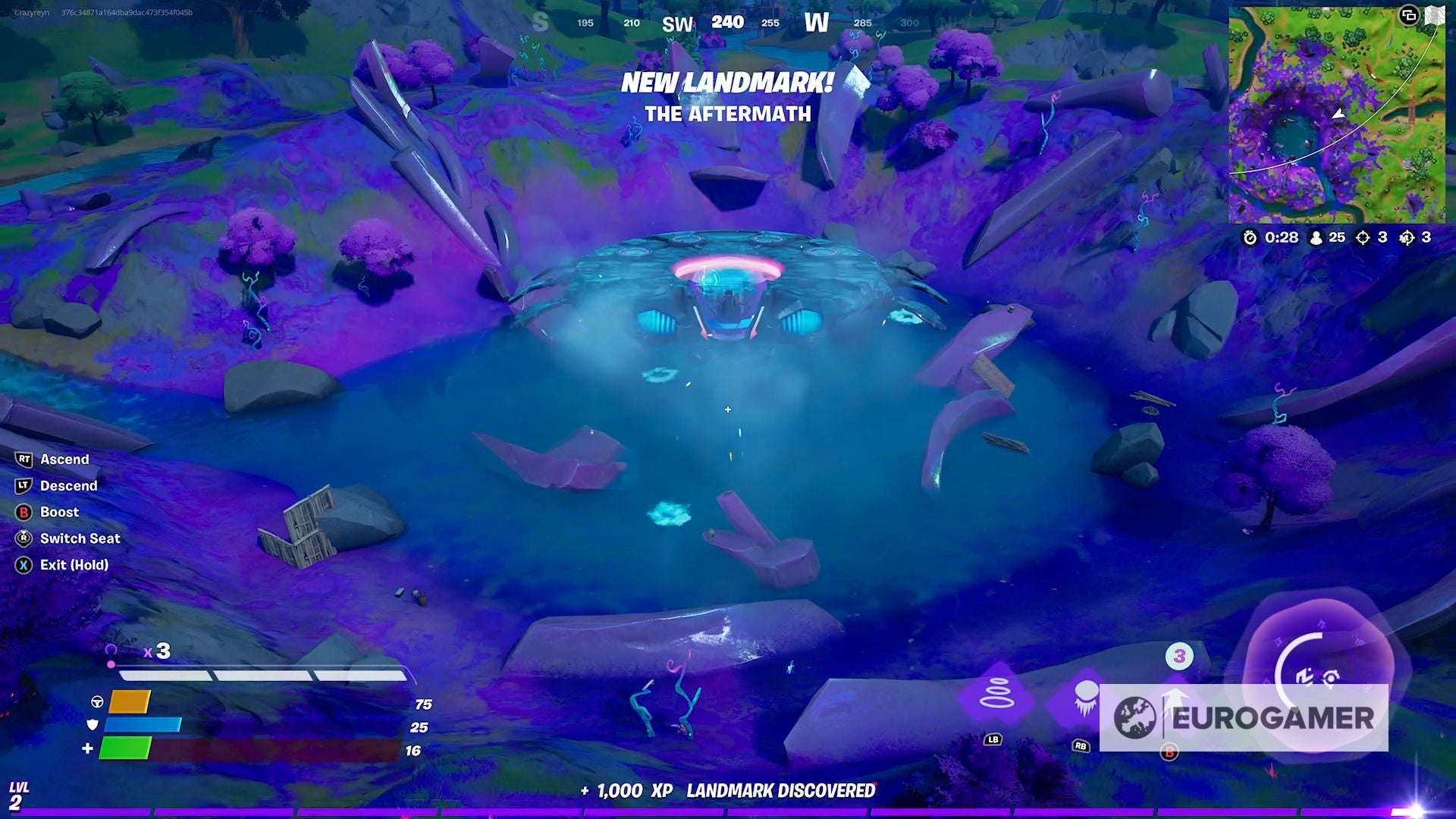 ---
Chapter 3 Season 3 has arrived - bringing with it a new Battle Pass, character collection, map locations and Victory Umbrella, along with the return of Victory Crowns. You can now get Indiana Jones skins and cosmetics by completing challenges like collecting relics, damaging opponents in vehicles, and finding the secret door location. It's also good to know how to ride animals, the geyser locations along with where to find a Baller and zipline and use the new Grapple Glove, and if you're after a specific Battle Pass skin, then it's a good idea to know how to get XP fast.
---
Fortnite new map comparisons
For some comparisons, here's how it looked at the start of the previous season: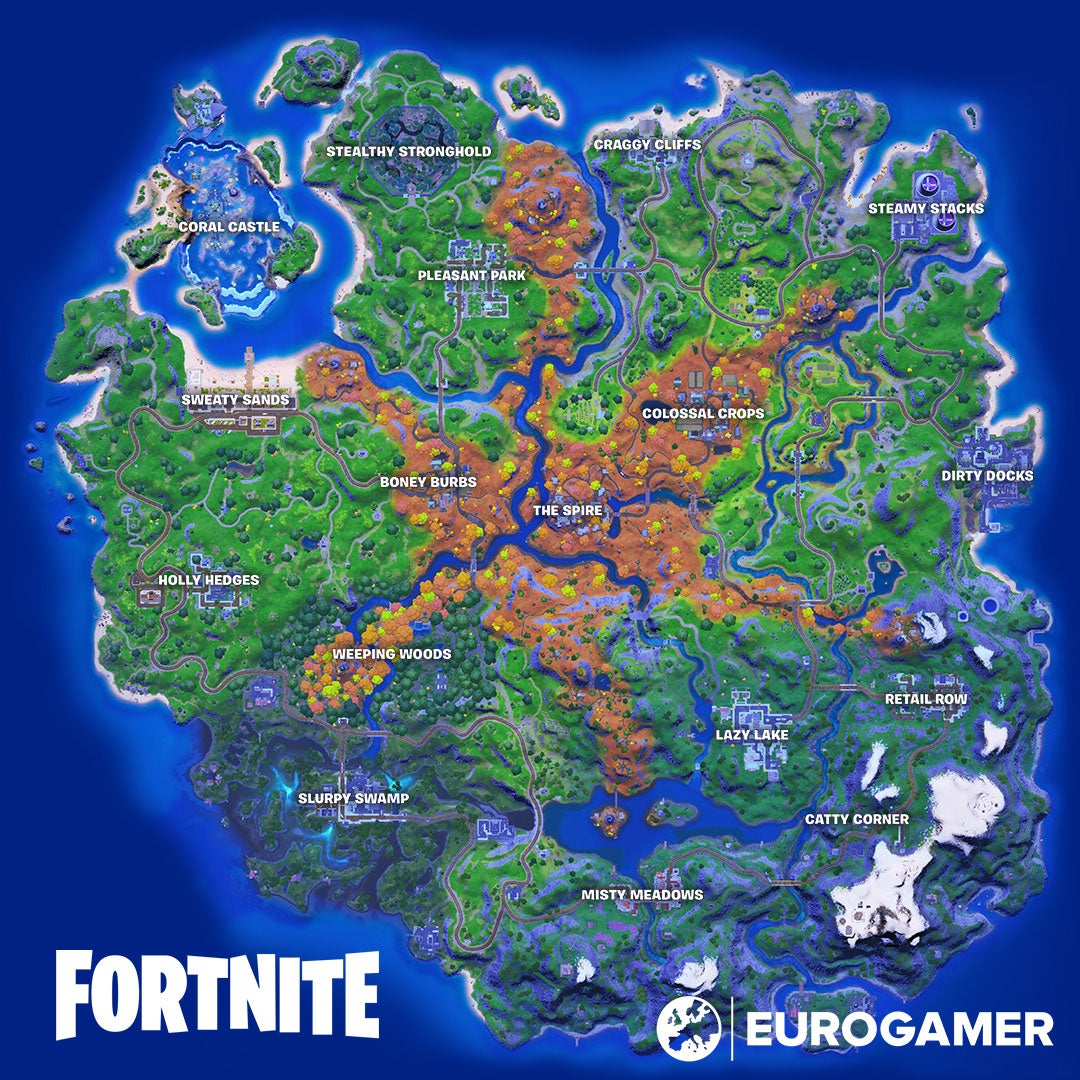 For some comparisons, here's how it looked at the start of Season 5: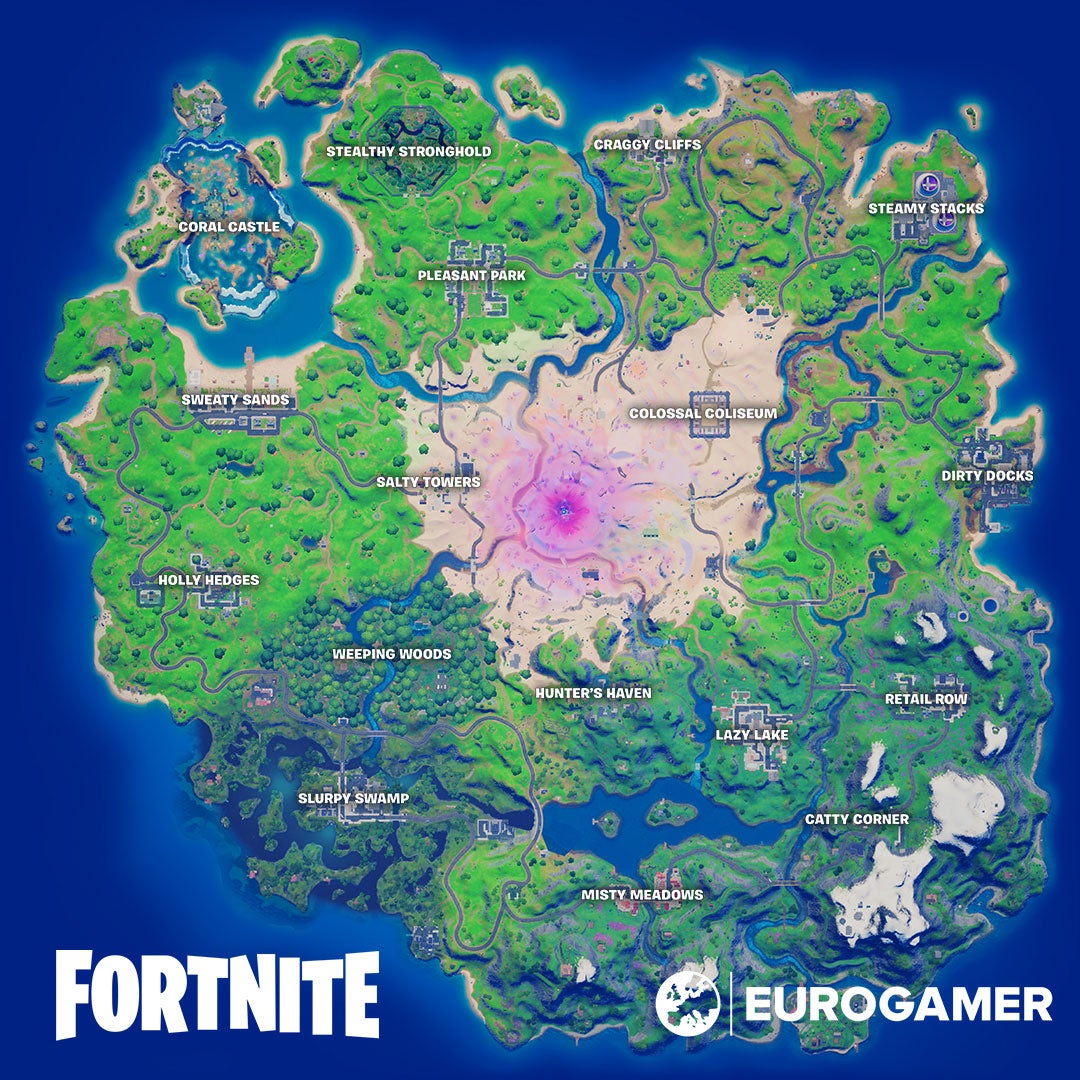 Here's how the map looks before and after you've uncovered the new locations at the beginning of the Season 4: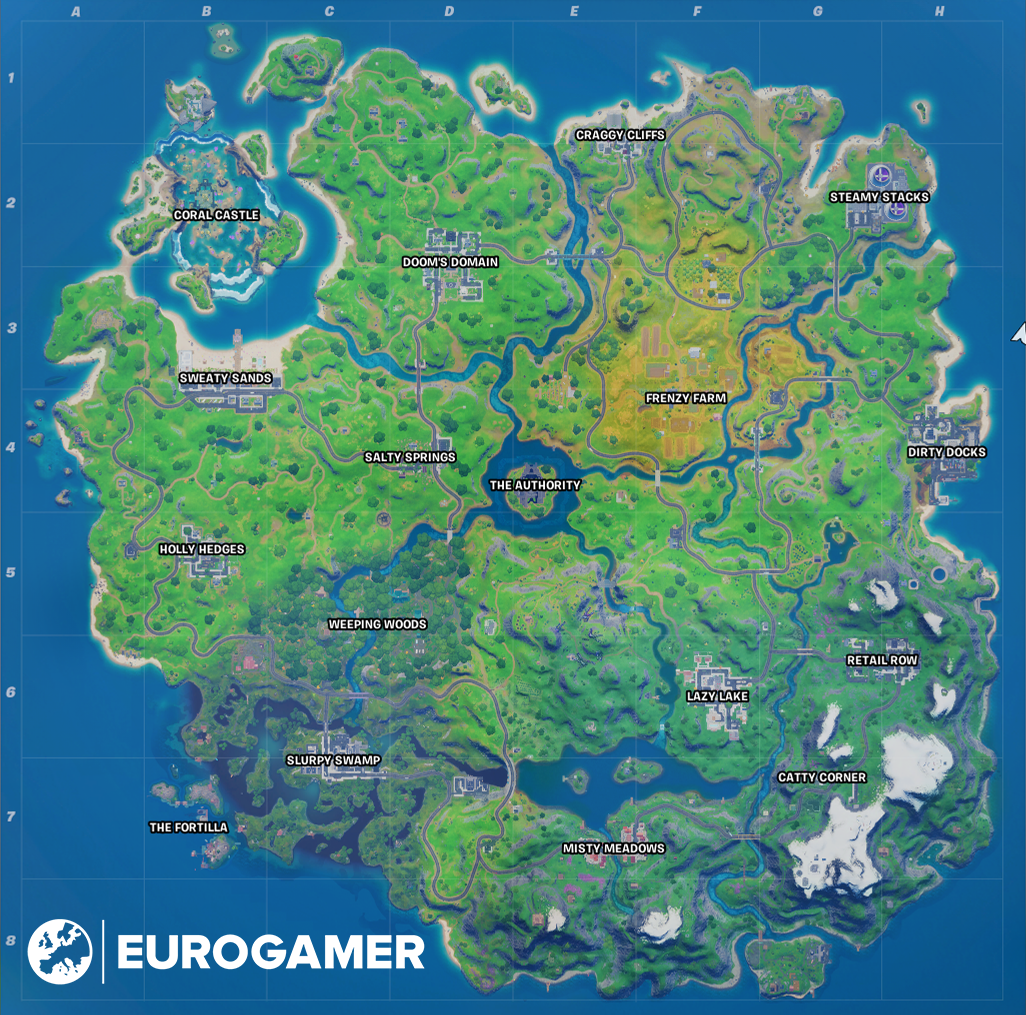 And the start of Season 3, which saw the map flooded: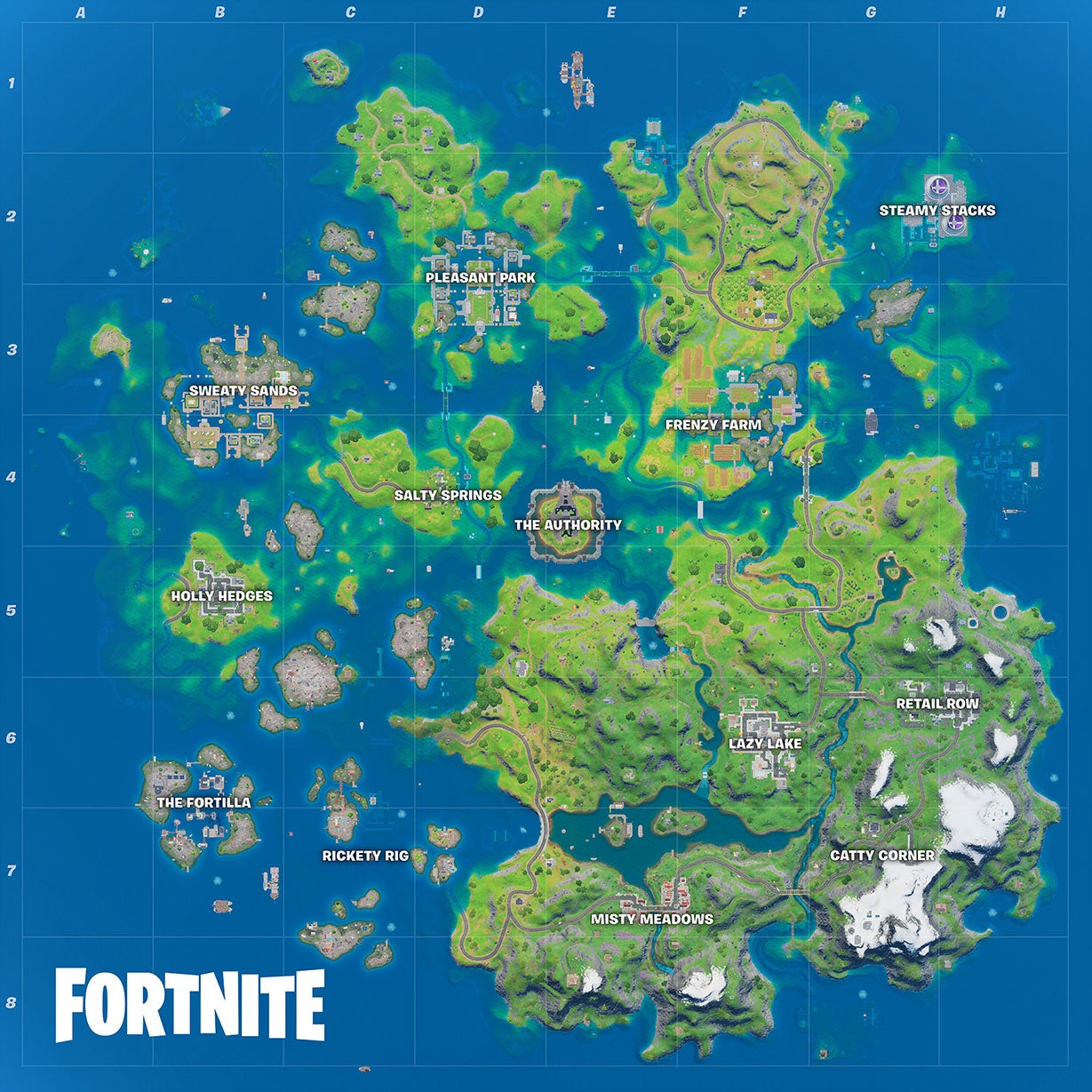 The new Season 7 locations will no doubt all feature in Challenges as part of the Fortnite Season 7 Battle Pass over time - so best get used to them and their new inhabitants!