Fortnite - Experience low-gravity with Alien Nanites or on the Mothership explained
We all float up here.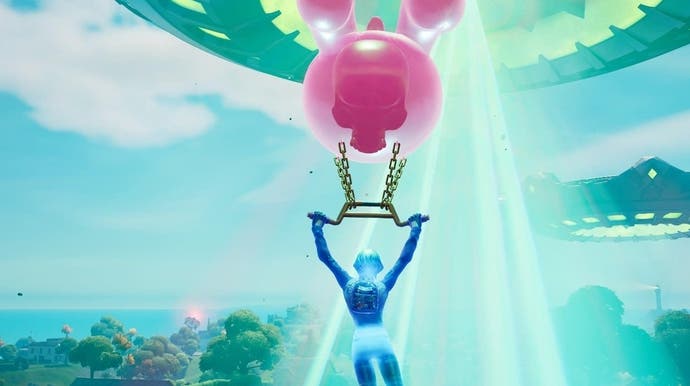 Experience low-gravity with Alien Nanites or on the Mothership is one of the Epic Quests in Fortnite Chapter 2 Season 7.
This challenge is only available during Week 4 of this season, and you don't need to do anything specific to unlock it, as it becomes automatically becomes available in-game.
The particularity is that it comes with two possible routes to complete it. But we found the second option to be the most straightforward, which we'll explain in detail below.
Completing this Fortnite challenge will help you level up and unlock more Battle Stars for the Season 7 Battle Pass skins.
---
Note this particular challenge is no longer able to be completed. What's new? Chapter 4 Season 2 has arrived! New additions include the Grind Rails and Kinetic Blades, along with the new Battle Pass, character collection and Eren Jaeger skin. It's a good idea to know how to get XP fast in Fortnite.
---
Experience low-gravity with Alien Nanites or on the Mothership in Fortnite explained
Alien Nanites are a new type of item in Fortnite, which originate from the alien invasion and are supposedly to let you generate alien biomes on a selected area. In our experience, however, we are yet to see them in the game - at least for the time of this challenge.
We know they are in the internal files (thanks to iFireMonkey from Twitter for the datamine) but not much else. For the sake of time, we're just going to focus on boarding the Mothership.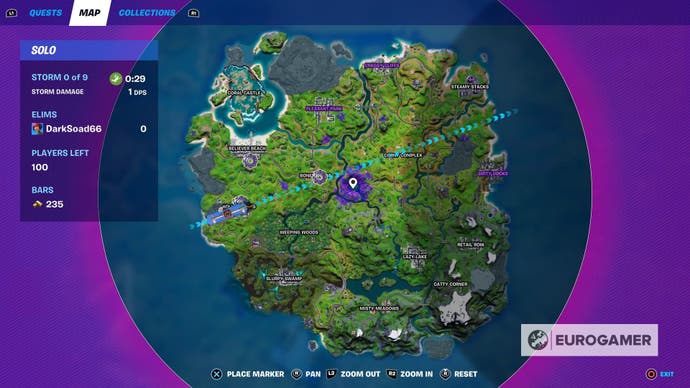 We have dived into the details of what it entails to be abducted in the game already, but the process is much quicker for this challenge.
As soon as a match begins, open up the map and take a look at the abductor locations. We recommend choosing the farthest from the battle bus' trajectory as possible, to ensure avoiding as many players as possible.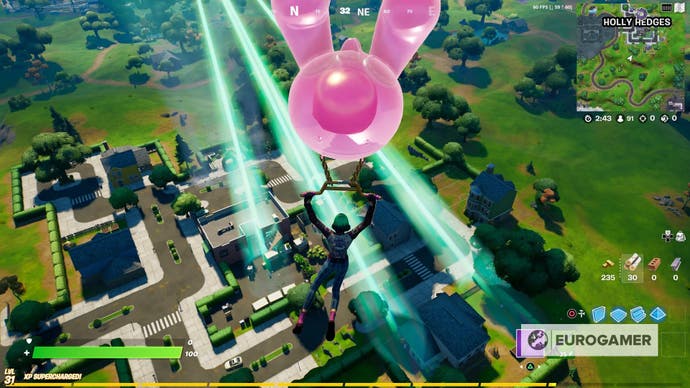 Then, you'll have to wait for the circle to begin its countdown. In a moment or two the abductor will begin to cast rays to the ground, and those are the exact spots you'll want to go to.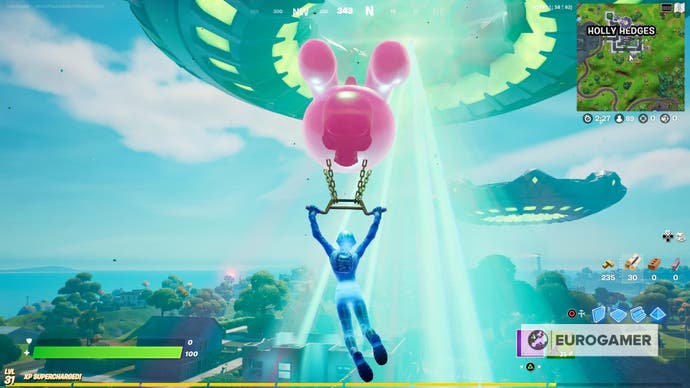 Let a few seconds pass and you'll be inside the Mothership. Once in there, wait until the minigame commences, and the challenge should be complete just for bouncing around in low-gravity here.
That's all for this particular quest, but since you're inside the Mothership, it's also a great opportunity to grab loot for the rest of the match!
If you'd like to learn more about Fortnite Season 7, check out our guides on the Battle Pass, legendary quests, alien artefacts, IO Weapons, cosmic chests and travelling between porta-potties.