Fortnite Loudspeaker locations and where to patch The Imagined into a loudspeaker in Sanctuary
The Imagined has something to say.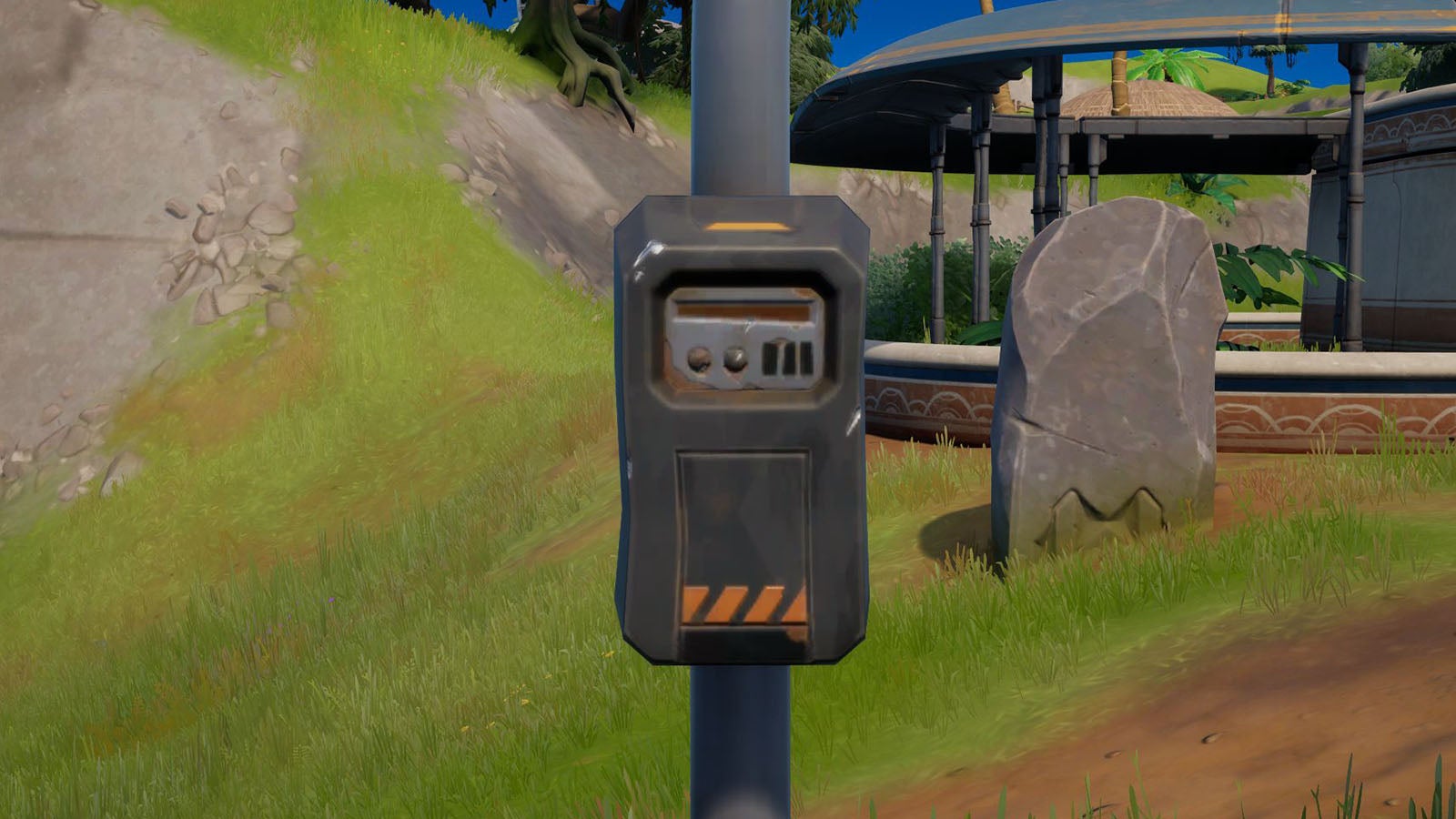 Patch The Imagined into a loudspeaker is the first Resistance challenge for Week 10 in Fortnite Chapter 3 Season 2.
Since the IO have built themselves something with obvious doomsday device vibes, it's time for The Seven and their allies to fight back. (Again.) For this reason, you need to complete all of the Resistance challenges from the past week to unlock this challenge.
Completing this challenge will reward you with 23k XP, which will help you unlock new skins and other rewards from this season's Battle Pass.
---
Note this particular challenge is no longer able to be completed. What's new? Chapter 3 Season 3 has arrived! New additions include Reality Seeds and Saplings and riding animals, along with the new Battle Pass, characters collection and map changes. It's a good idea to know how to get XP fast in Fortnite.
---
Loudspeaker locations in Fortnite
While this is quite a short Fortnite challenge, it involves visiting what, despite the name, can be quite a dangerous location - Sanctuary.
Before you can start this Resistance challenge though, you need to establish a device uplink near Sanctuary. These locations are probably quite familiar to you now, because device uplinks around Sanctuary tend to be in the same location.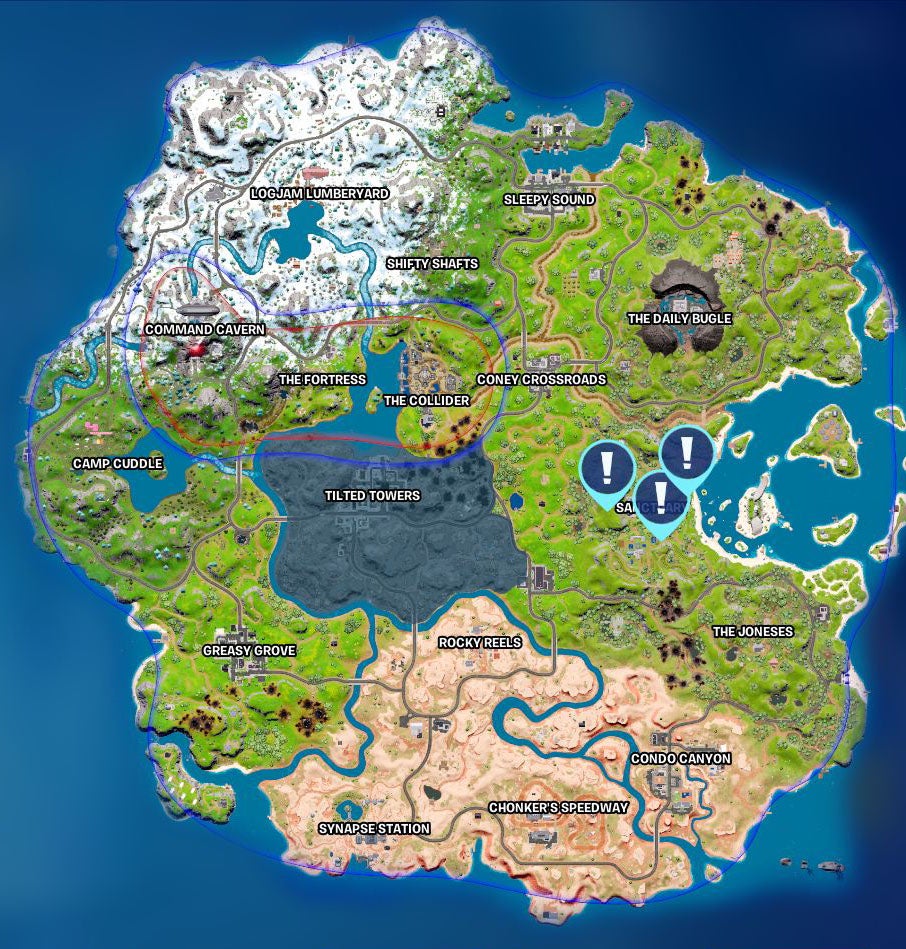 Once you've made contact with The Imagined, she'll task you with patching her into one of three loudspeakers located around Sanctuary.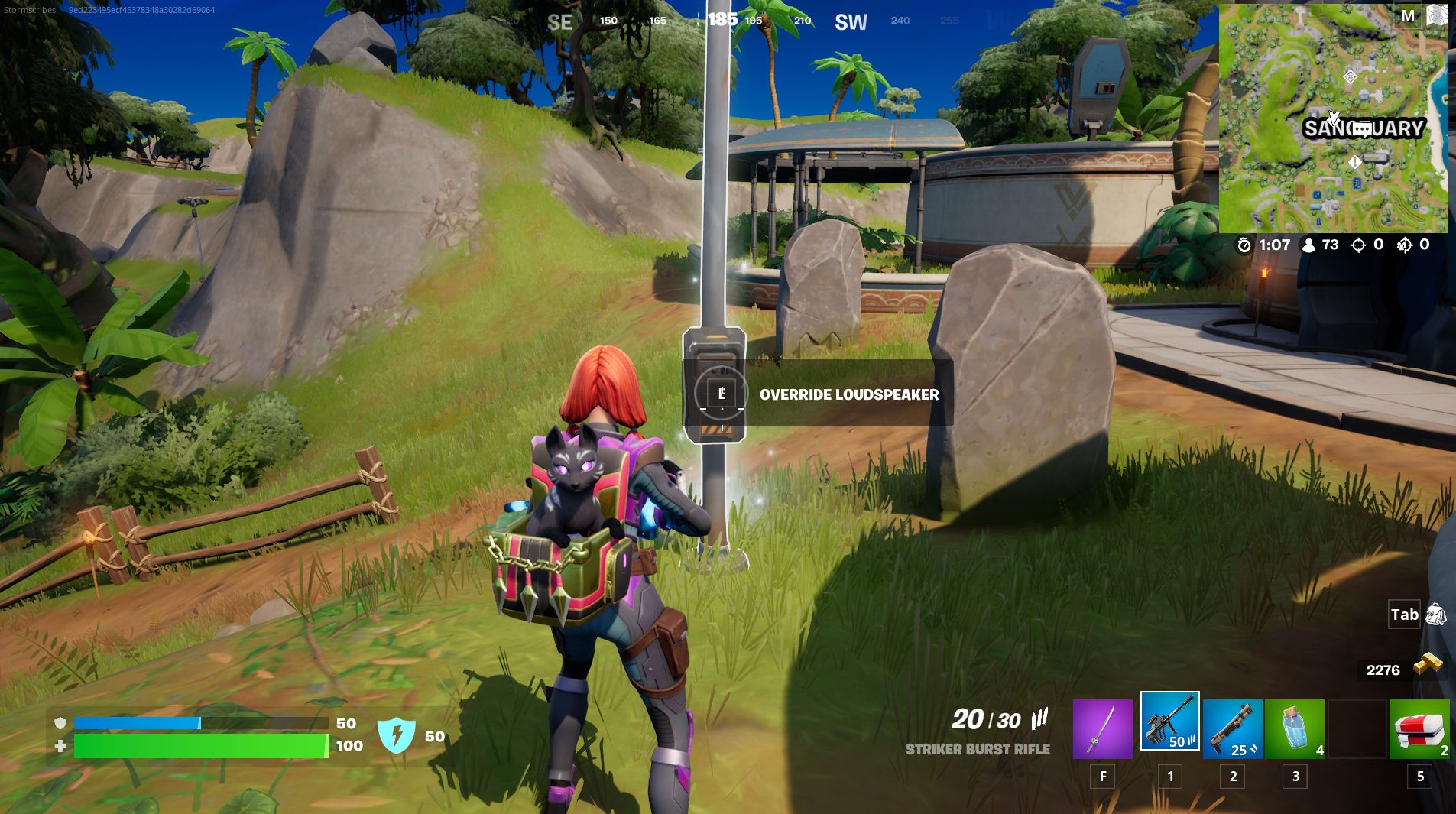 The first loudspeaker is located south of where The Foundation spawns - the middle of Sanctuary - at the beginning of every match.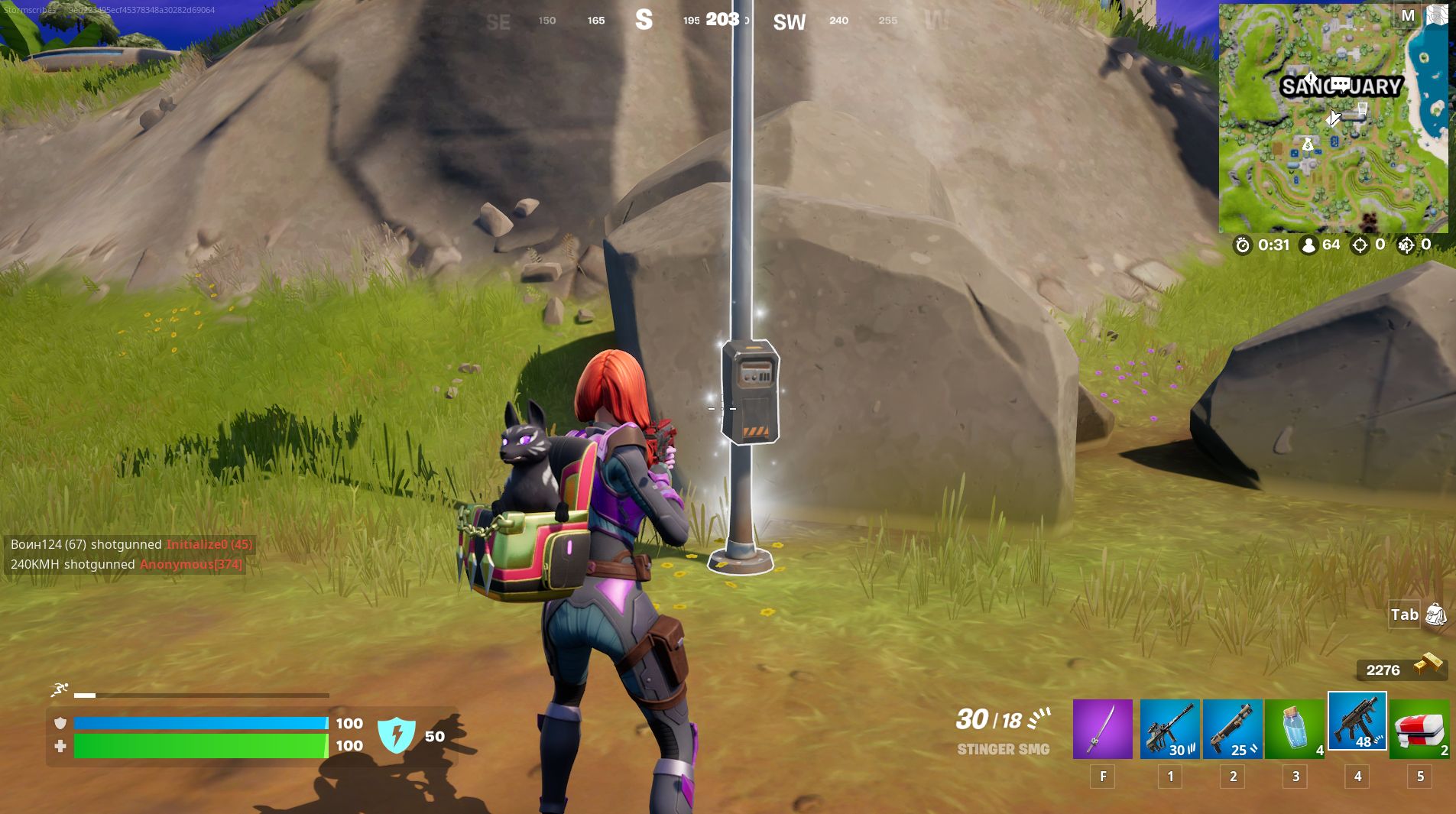 The second loudspeaker can be found outside the large building in the middle of Sanctuary.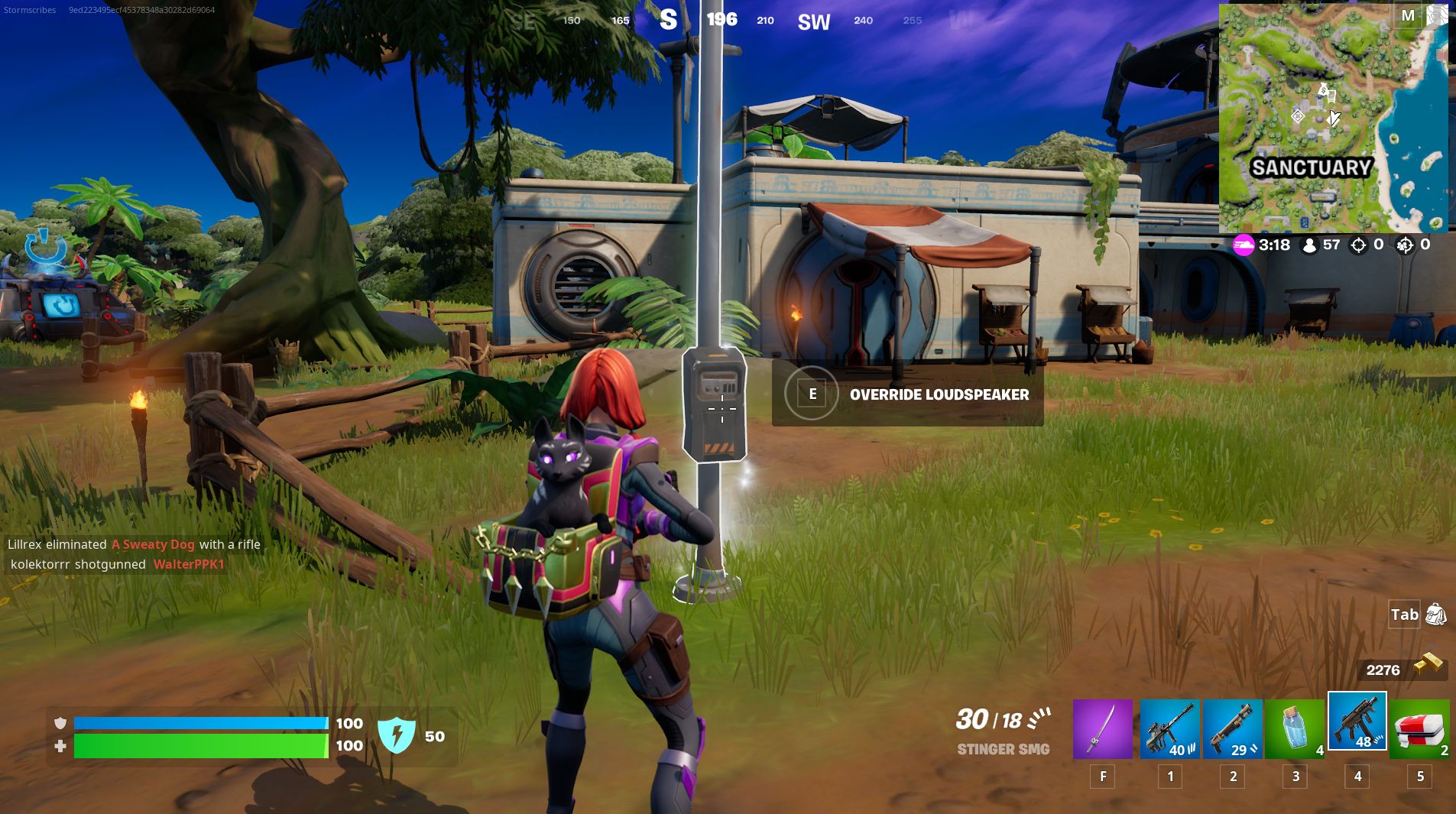 The final loudspeaker is located on the eastern edge of the northern plaza in Sanctuary.
---
Chapter 3 Season 3 has arrived - bringing with it a new Battle Pass, character collection, map locations and Victory Umbrella! You can now ride animals, find Reality Seeds, and use the new Grapple Glove, and Victory Crowns have returned. If you're after a specific Battle Pass skin, then it's a good idea to know how to get XP fast.
---
Remember - you only need to find one of these loudspeakers, and interact with it, to complete this Fortnite challenge.
If you'd like to learn more about Fortnite Chapter 3 Season 2, visit our pages on how to unlock The Prowler skin, get XP fast, old IO server locations and Choppa locations.