Fortnite web swinging release date: How to web swing and where to find Spider-Man's web-shooters
Don't forget the pizza.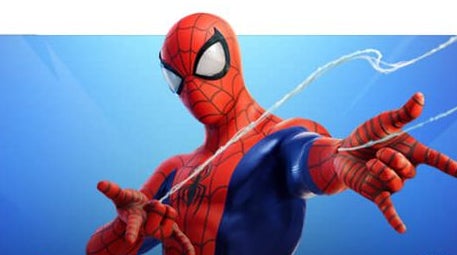 Web swinging is now part of Fortnite as a brand new mechanic.
With the introduction of Spider-Man to the Chapter 3 Battle Pass, the appearance of The Daily Bugle on the Fortnite map isn't the only addition brought by our friendly neighborhood spider.
This page explains how to web swing in Fortnite, the web swinging release time and where to find web-shooters to start practicing your web swinging abilities.
---
Note this particular challenge is no longer able to be completed. What's new? Chapter 3 Season 3 has arrived! New additions include Reality Seeds and Saplings and riding animals, along with the new Battle Pass, characters collection and map changes. It's a good idea to know how to get XP fast in Fortnite.
---
On this page:
Fortnite web swinging release time in GMT (UK), CET, EST and PST explained
It's worth noting that web swinging did not release at launch. Instead, web swinging in Fortnite will become available on December 11 at the following times:
UK: 3pm (GMT)
West Europe: 4pm (CET)
East Coast US: 10am (EST)
West Coast US: 7am (PST)
As per usual, be prepared for any of the aforementioned times to change closer to date - and do make sure to have your game up to date with the latest patch beforehand.
How to web swing in Fortnite explained
The ability to slide isn't the only new mechanic introduced in Fortnite Chapter 3. Now, you can web swing just like Spider-Man across the battle royale map.
It's worth noting that web swinging did not release at launch. According to the official site, web swinging in Fortnite will become available on December 11. If you were looking for a way to do it and couldn't find how, this is why.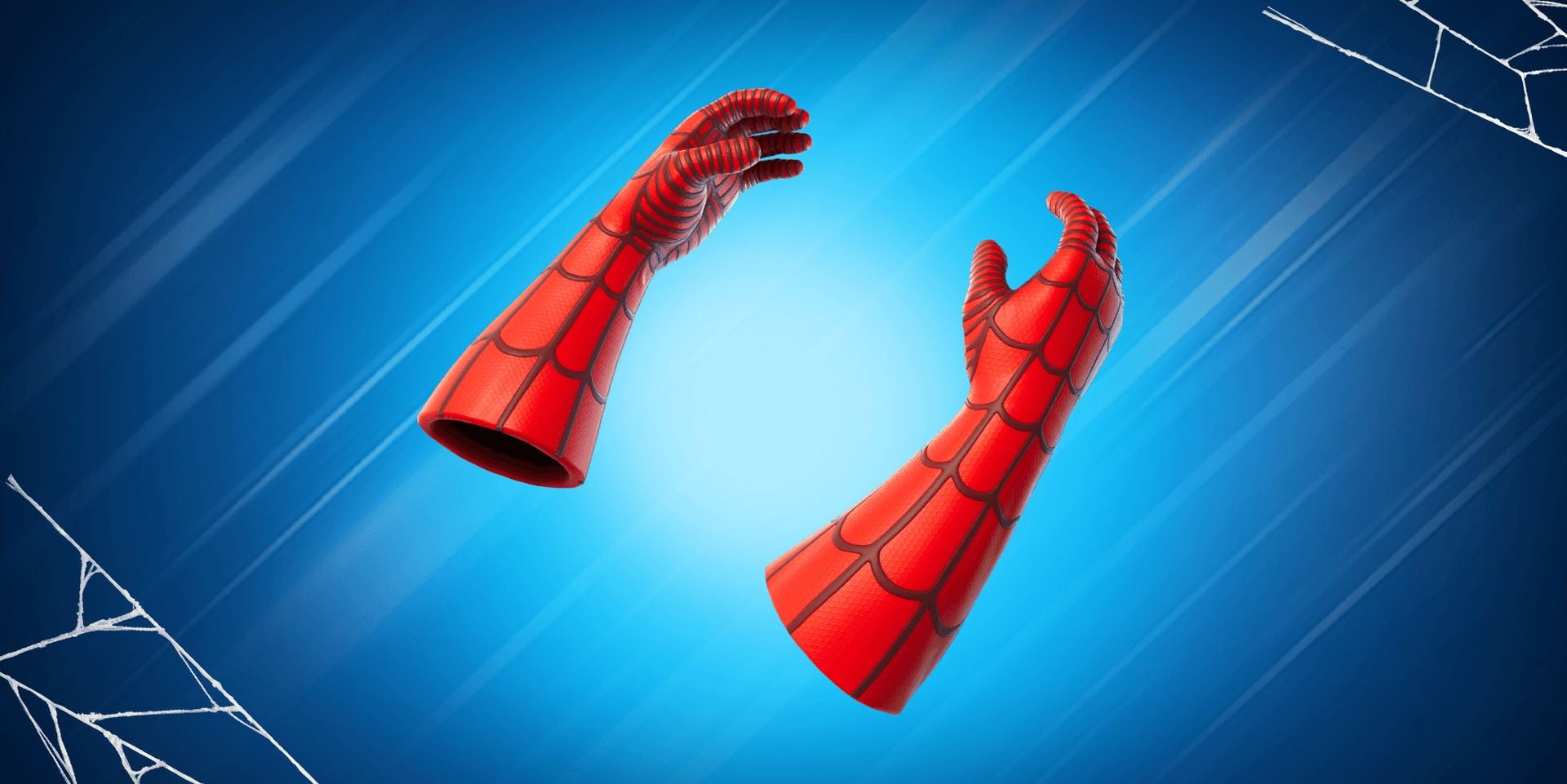 That being said, there is footage available online showcasing how this will work. While we don't know the exact controls, you can web swing in Fortnite by using Spider-Man's web-shooters, which is an equippable item.
You can see an example of this below (thanks to Kanga on YouTube):
According to the YouTube user, the item was available for a short time by accident and they were able to test it out before they were removed.

It seems that as long as you have a surface nearby to aim at, the web will get attached to it and you'll be free to swing around it. There is also a cooldown of around 15 seconds (this may change once the item is available on an official capacity) which is worth keeping in mind.

In addition, it seems the swinging can offer variations depending on where you're aiming at - web surfing being one of them:

https://twitter.com/YassinLNey/status/1467652745477902340

We're yet to see everything web swinging has to offer, and it's only a matter of time until the Fortnite community is able to experiment with it.
---
Fortnite Chapter 4 Chapter 1 is here, complete with a new augments system, Geralt, the School of Llama web event, Falcon Scout, and the Ageless Champion to beat! Meanwhile, learn how to get XP fast, earn the Victory Umbrella, find character locations and earn a Victory Crown.
---
Where to find web-shooters in Fortnite
In order to web swing in Fortnite, you need to equip and use web-shooters. This works with any skin, so no, you don't need the Spider-Man outfit to web swing.
While we continue to wait until the official release to verify ourselves on the (digital) ground, the video above showcases one possible location for the item.
The NPC over at Greasy Grove seems to have web-shooters on sale, although it will cost you 400 gold.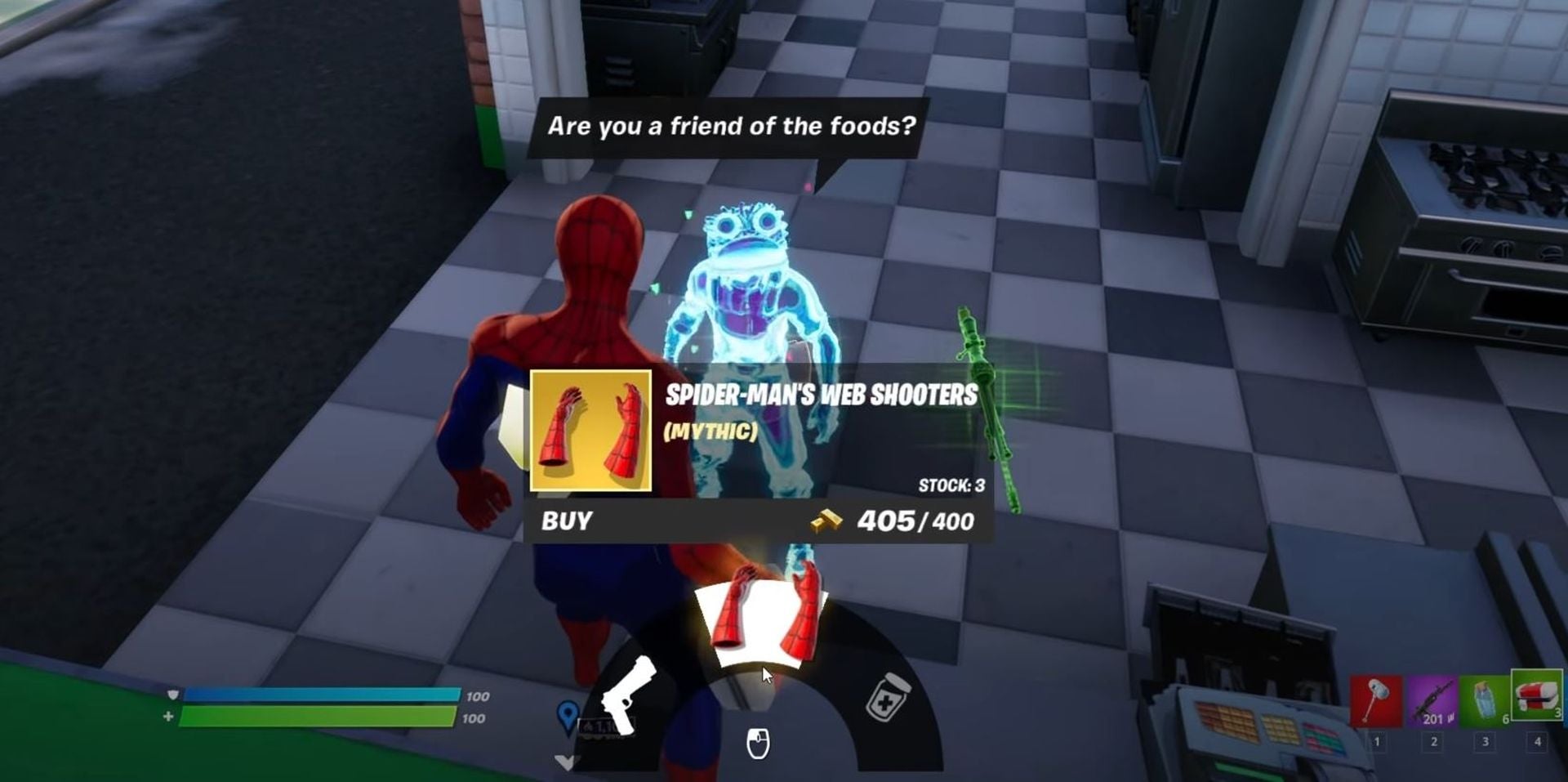 There is no guarantee that this will be maintained as is for the official release, but at the very least this serves as a starting point ahead of time. Considering this is an item, you may be able to grab it from fallen enemies as well.
We're yet to see everything that web swinging has to offer as players. But in the meantime, you can learn all about the new Victory Umbrella, the new Fortnite map and all Chapter 3 Battle Pass skins.